Imagine paying money to somebody without a bank and no delay in the process. Or your saved money isn't tied to the bank. Most people are still skeptical about how Blockchain technology works. However, several websites now use this platform for work purposes. Some Q/A platforms also use this technology. Before jumping on the pros of this technology it is essential to know its basics.
Blockchain technology is the concept behind the blockchain which is a decentralized public record book comprising of digital transactions of peer-to-peer setups. This technology was primarily created for cryptocurrencies like Bitcoin but now, other applications also use them.
The publishing industry is a multi-billion dollar market and people consider it as one of the most noticeable and most dominant industries in the world. Nobody thought that a Q/A platform would be based on this technology which would not only benefit the creators but the users too.
Answerly being one of such websites is based on Blockchain technology which allows writers to earn in crypto. Publishing platforms have been around a long time and will retain their position if they add a touch of modernization into it. In this article, we'll look into the benefits of blockchain in Q/A publishing platforms like Answerly and how it could be the solution to many of the industry's challenges
1. All Parties Will Gain Mutual Benefit
Credit goes to the blockchain technology, that the earnings can be shared among the stakeholders and the involved parties will see the benefits. These people can be designers, creators, editors, writers, and other users. These people will gain rewards based on the blockchain database rules.
Moreover, the questioners can earn a set amount of rewards while the answerers have different levels. These levels determine their earnings in the form of ANSR tokens. A user's contribution towards the platform can be tracked and linked permanently using blockchain. With the help of smart contracts, every business can be digitized and automated. Thus, eliminating the need for manual help from human intermediaries.
2. Aids in the economic stability of the Creators and the Users
Before the invention of technology, the creators and website users had to rely upon third parties to have safe transactions or secure content distribution. These intermediaries tend to keep their share resulting in less compensation than they deserve. Luckily, blockchain technology has the potential to eliminate this problem. Both the parties will be able to keep an eye on their content and will have direct control over it.
Plus, earning in crypto is a plus point for writers who are in dire need of work. There are multiple niches to write on and gradually increase levels. Currently, 1 ANSR token is equal to 1 USD but that is only level one. The more you answer questions, the greater the reward will be!
3. Use of Smart Wallets
Trust issues might be thing of the past now! Why? Because blockchain technology offers a secure payment system for the users. The smart wallets are encrypted and can deal with pre-defined cryptocurrencies. The rewards earned by the users on Answerly are transferred in the Stellar wallet which is a type of smart wallet.
Answerly is built on Stellar because of the fast transactions, low fee, feeless DEX, secure airdrop, and many more attributes. By using the smart wallet, the payment path is easier and the user doesn't have to go through any third party.
4. Protection of Copyrights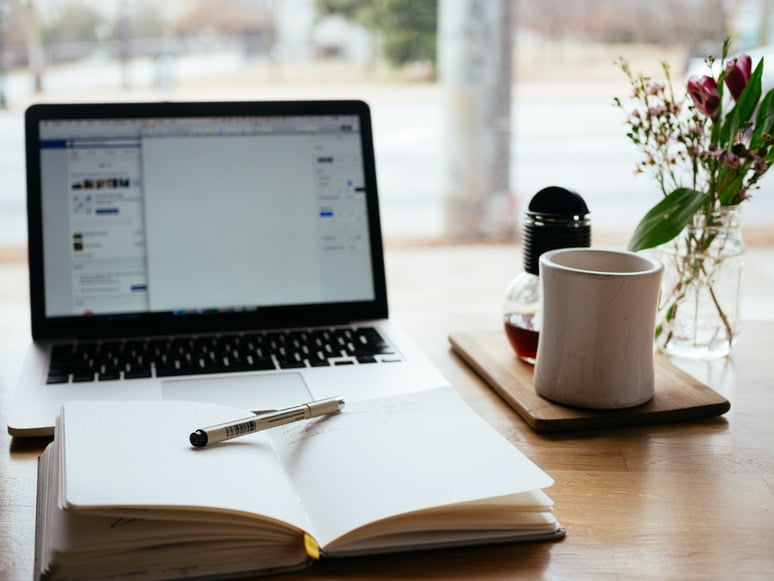 One of the main problems of the writing industry is copyright infringement. Literary theft is something that should be avoided at all costs. Claiming someone else's work not only puts the website at stake but also questions the writer's credibility. By using blockchain technology such activities become almost impossible. Answerly has an integrated plagiarism checker that ensures no copied content is being posted as an Answer. In this way, Answerly's credibility is maintained and it becomes easy to gain the user's trust.
5. Prohibits Posting of Spam Content
Answerly works on a flawless algorithm and has no self-promoting policy. Unlike other platforms branding and advertisements have made it difficult to search for real answers. Being based on Blockchain technology, Answerly doesn't allow any spam content to be passed on. Before the answers are published they are checked to detect any spam content. However, if it does pass out, users can always report it and the rest will be taken care of.
Conclusion
Having a blend of crypto and writing sounds revolutionary in itself. And we can confidently say that Blockchain technology has the potential to change the world of Q/A platforms as we know it. Answerly app is one such place, allows the writers to own their intellectual property and earn their tokens or rewards without being at risk for plagiarism or copyright infringement.
Read Also: