In the heart of your home is the kitchen, a particular room where delicious memories are made. Since the kitchen is the most used room in the house, it should be a pleasing space to spend time in. Most modern homeowners can't deny the crucial importance of the kitchen backsplash.
A backsplash can give your kitchen a more personalized style, and it also plays the role of protecting your walls from everyday spills and splashes. When choosing a kitchen backsplash, get yourself one you'll love to see daily.
Here are a few things you need to consider as you buy tiles for your backsplash
1. Budget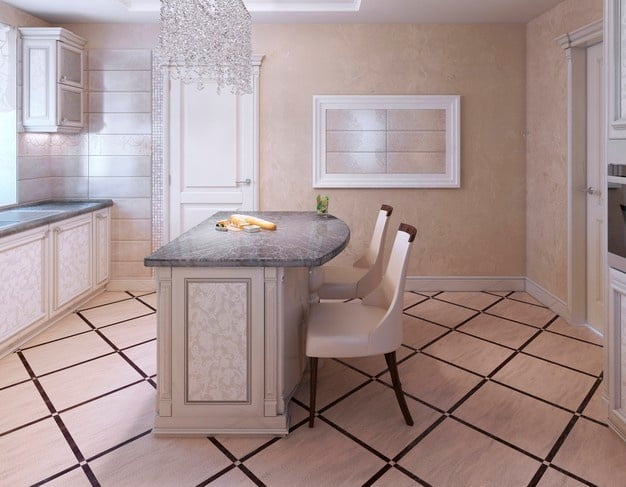 There is a wide variety of kitchen tiles to choose from, and they vary in pricing too. It will be imperative to lay-down a budget before deciding on the type of tiles you want to buy. If you opt to go for the Unique mosaic stone or glass tiles, you will be forced to dig deeper into your pocket than purchasing the standard ceramic or porcelain.
2. Material
Tiles come in different materials. Depending on your style and preference, you get to choose tiles that add character to your kitchen space. However, most homeowners prefer to use ceramic tiles because they are easy to clean and repairable. Natural Stone, glass, porcelain are some of the few materials available when creating your kitchen backsplash.
3. Right Measurements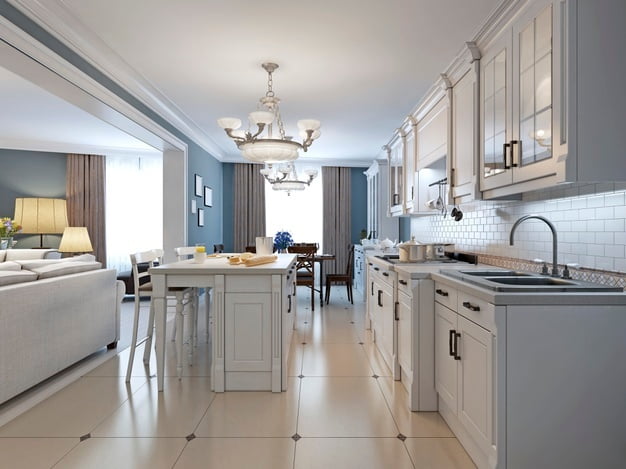 Knowing your kitchen's backsplash size can help in the buying process. It may be an inconvenience to overspend or underspend on your kitchen tiles. Before you head out to the stores, keep the size in mind for a perfect fill.
4. Color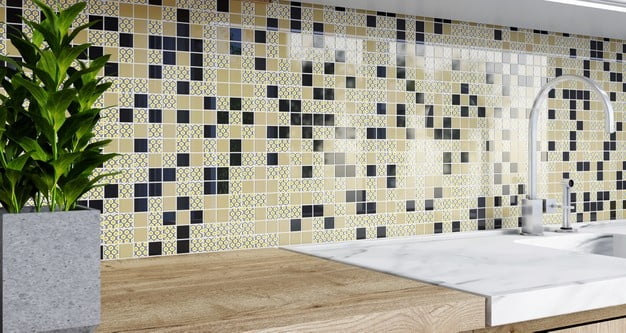 Lighter tile shades can make a kitchen look more spacious. However, darker colors give a more welcoming feeling. Ensure your kitchen's natural lighting is enough to allow for dark tiles to create a striking balance. For those who are not sure which shade works best for their kitchen spaces, a more neutral look would be ideal.
5. Compatibility
The kitchen's overall look should blend in perfectly. If you keep your kitchen's general design in mind, you will get tiles that are well-matched with your shelves/cabinets, countertops, or fixtures.
If your countertop has patterns and colors on it,  the backsplash should have a neutral look, not a patterned one. Your backsplash should never compete with your kitchen countertop; it should complement it.
When shopping for your kitchen tiles, consider these helpful tips, and get nothing but the most appealing look.
How To DIY Install Tile on a Kitchen Backsplash
If you want to upgrade your kitchen with the latest backsplash styles, you can choose to get a professional to do the installation or opt to do it yourself. If you plan on a DIY approach, you need a working step-by-step explained. This will guide you on how to fit your tiles properly to achieve the best results.
Whenever your loved ones walk into your kitchen, they won't help but fall in love with your custom backsplash.
Read Also: