The COVID-19 pandemic has pushed businesses to pause their operations or allow their employees to work remotely. Although the latter option allows workers to produce from the safety of their homes, implementation isn't always perfect.
Remote workers face a lot of changes, like: 
Communication Problems – Massachusetts Institute of Technology's Sloan Management Review found that the loss of face-to-face communication is one of the biggest challenges that remote workers face. Delayed email and chat replies are frustrating to deal with. Plus, it's always easier to understand someone when you can read their body language and tone.
Isolation Issues – One of the advantages of working in the office is interaction and camaraderie with coworkers. A recent study from Cornell University found that this lack of workplace teamwork and communication can breed feelings of isolation, potentially lowering morale and productivity.
Productivity and Burnout – Lack of physical presence from managers may risk worker productivity. Plus, the lack of boundaries between work and home may lead some employees to burn out.
Improving Morale
Communication, isolation, and productivity problems all contribute to morale problems among employees and even managers. Multiple studies have shown that unhappiness in current work can lead to low productivity as well as high turnover and absenteeism rates.
How can you lift your team's spirits during this difficult time?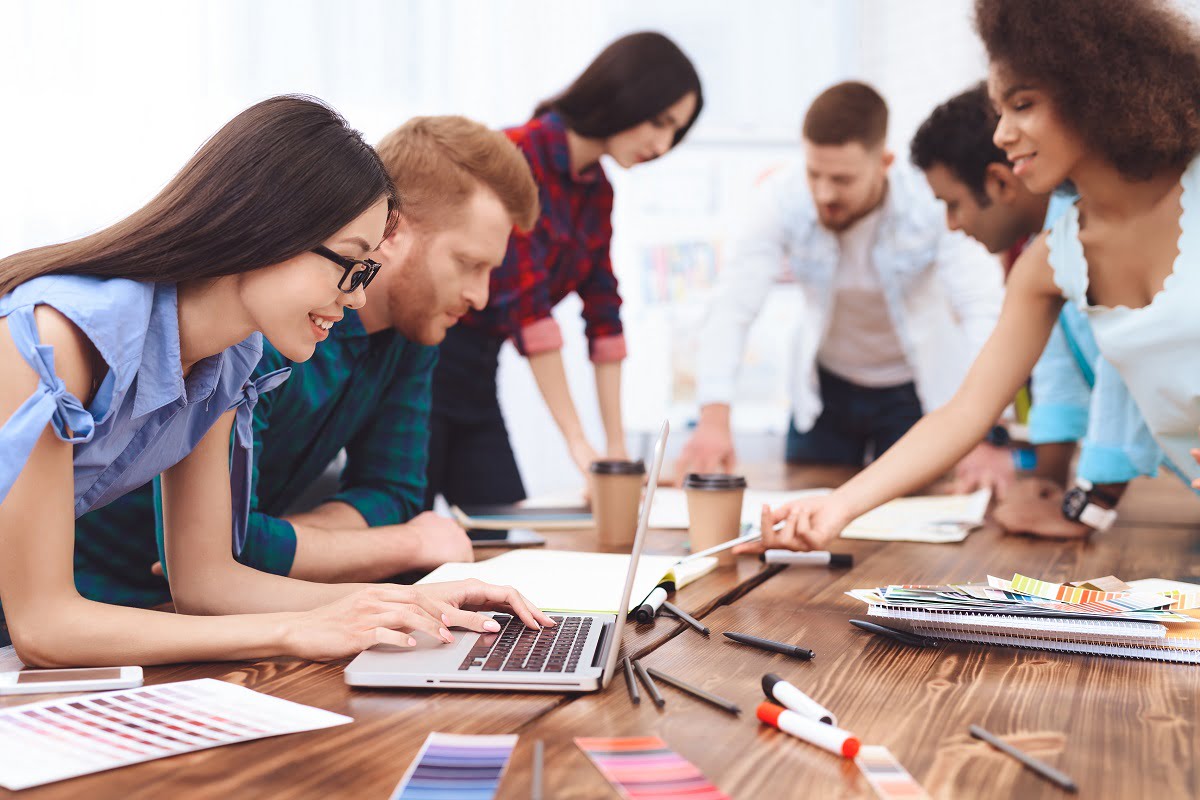 Encourage Short Video Call Meetings – As mentioned earlier, face-to-face communication is important, as it helps employees communicate their concerns genuinely. The next best thing is video conferencing, which apps like Skype, Zoom, and Google Meet offer for free. Use it to touch base with your workers a few times a week to stay up to date with their tasks and help them overcome any difficulties they may be facing during work.
Make Adjustments to Your Policies – Some employees work fine at home, whereas others may struggle with balancing work with errands or just the overall feeling of isolation. It doesn't mean that they're bad workers. During these trying times, employers should be empathetic and flexible for their workers. Ask if they have suggestions as to how they can deal with their daily workloads comfortably at home. After all, employees are more likely to stay when they feel that employers care about their welfare.
Get Active and Creative – Fun, after-work activities, like games, raffles, or even movie nights can still be done even if you're not in the workplace. Propose one night where your team can play fun yet educational virtual games, like Words With Friends or the dozens of online Pictionary clones out there. Host viewing parties of Netflix shows and movies you all enjoy. These activities may seem simple, but they can lessen the isolation and loneliness your employees may feel during the social distancing period.
The quarantine has left you no choice but to let your teamwork from home. However, recent events, along with the feeling of isolation can bring worker morale down. This can lead to a slew of communication and absenteeism problems. Use these methods to keep your worker in good mental and emotional conditions. After all, a happy employee is a productive one.
Read also: