The path to becoming a medical professional is not for the faint-hearted. It takes a lot of commitment, patience, and hard work to succeed in this line of work.
If you have the passion, the right attitude, and the heart to save lives, becoming a medical professional can be a highly rewarding endeavor, both professionally and economically. If you want to thrive in this dynamic and competitive industry, here are some essential skills that you will need:
1. Emotional intelligence
As a medical professional, one vital skill you need to possess is emotional intelligence. Since your job involves interacting with patients every day, it is important that you are able to demonstrate tact and sensitivity, especially during emotional situations.
Keep in mind that delivering undesirable medical news to your patients or their loved ones comes with your profession. Handling these difficult conversations can be tricky and stressful, so it is vital that you have a high level of emotional maturity so you can deal with them professionally.
2. Critical-thinking skills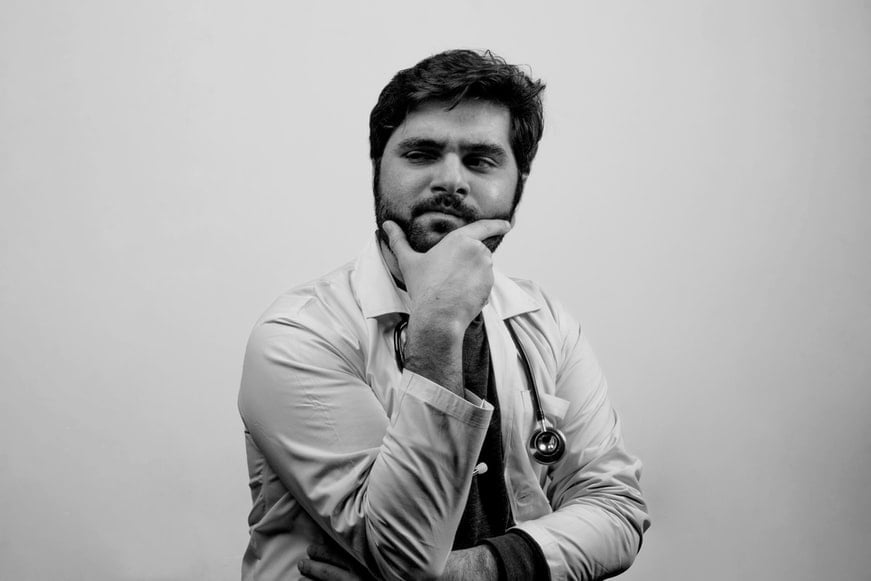 A significant aspect of being a medical professional involves finding the best solution for your patient's medical problems. While you will undoubtedly gain technical knowledge during training or medical school, the ability to think critically is a necessary skill that you need to enhance and cultivate over time.
You won't be able to efficiently assess symptoms, give a proper diagnosis, and make sound medical decisions if you cannot think critically or even out of the box. Remember that not every diagnosis or medical problem is the same, so having a strategic and flexible mindset can help you address challenging cases.
3. Communication skills
Having excellent communication skills is an essential trait that every medical professional should possess. If you cannot express yourself properly, whether to your colleagues or patients, it will only make your job more complicated than it needs to be. In addition, you also risk jeopardizing the lives of your patients if you fail to diagnose them properly.
As a medical professional, it is important that you ask your patients the right questions, figure out what they are trying to say, and make sense of their body language or nonverbal communication.
In addition, your patients will be more confident in your abilities and will most likely follow through on your recommendations if you can effectively convey to them the terms of their treatment, regardless of how complex they may be.
4. Teamwork
Another skill you need to possess as a medical professional is the ability to work harmoniously with other people. You must be capable of collaborating with your colleagues and other industry professionals so you can provide your patients the best possible care they deserve. Bear in mind that you cannot achieve effective patient care on your own, so you must be able to cultivate healthy relationships with your peers.
5. Professionalism
As a medical professional, it is crucial that you remain professional, especially during troubling situations. You patients need to feel safe, secure, respected, comfortable, regardless of their backgrounds.
Even if they are particularly challenging to deal with, you should always treat them respectfully and courteously. The last thing you want is to compromise your capabilities just because of a simple mistake that could have been avoided if only you had maintained a calm and professional demeanor.
6. Leadership skills
At some point in your medical career, you will be tasked to lead other industry professionals. Having excellent leadership skills is therefore vital so that you can carry out your duties proficiently. Whether you are leading a complex case, project, or emergency medical problem, you should always be ready to step up to the plate. Being a leader also means leading by example, so make sure you always act professionally and with integrity.
7. Attention to detail
The medical industry is a highly complex sector where even the most minor details can significantly affect a patient's life. As a medical professional, you should be keen enough to learn about every aspect of your patient. From understanding their medical needs, providing them with proper dosages, knowing their physiological traits and cultural customs, being meticulous is an essential skill that you need to possess.
Aside from knowing the details, it is also vital that you are perceptive and quick enough to recognize red flags that may be hindering your patient from fully recovering. Remember that a great medical professional doesn't allow anything to get past them, regardless of how trivial it may be.
8. Resilience
As a medical professional, you will undoubtedly experience various scenarios that might be difficult to accept. Depending on how you react to them, these situations can either make or break you as a professional. While resilience signifies the ability to recover from difficult situations, it doesn't mean that you should completely shut off your emotions. You need to find the balance between being tough and compassionate, so you can handle any adversities without compromising your ability to treat your patients.
9. Technical skills
In order for you to efficiently perform your duties, you need to have the right technical skills specific to your medical profession. While it is impossible to know everything related to medicine, you must always be willing to learn. You should also be proactive enough so you can stay updated with the latest medical trends and developments.
In addition to developing your technical skills, it is also vital that you continuously enhance your basic skills as a medical professional. For instance, you should know how to identify various life-threatening emergencies and the different basic life-saving procedures you need to perform. If you are located in Tacoma, Washington, and need to renew your certification, make sure that you choose a credible training provider such as Newcastle Training Center.
It takes a lot of preparation and commitment to become a medical professional. If you want to succeed in this competitive industry, you must develop the proper skill set and adopt the right mindset and attitude.
Read Also: