Every business person wants their business to be successful, and that's why they are doing everything they can to make sure that their business will continue to flourish and grow. Some people who are in the business industry follow a specific tradition or beliefs which they think can help them with their business.
Feng shui is one example of beliefs that some people are following today because they think that it can help bring good luck and prosperity to their business. There are a lot of ways you can use Feng Shui for your business. You can try buying items to help bring good fortune to your business.
Here is a list of 5 Feng Shui items that are good for your business:
1. Crystal World Globe: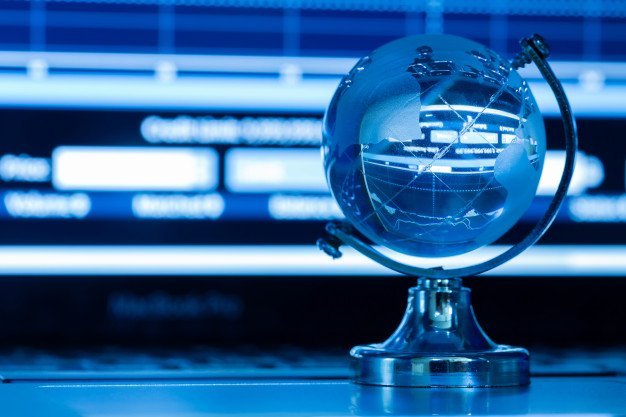 If you're looking for a gift that has an attractive touch, then you should consider buying this one. Aside from the classy look it has, it's also known to be one of the most popular Feng Shui items that some business-minded people are buying. The Crystal World Globe is said to bring luck to any establishment that's why a lot of people are looking for this charm.
Placing this lucky charm in a spot where it's always visible can increase the chance of your brand being recognized by other people. If you're going to put this on your establishment, make sure to place it in an area where it gets direct sunlight can help give more glamour to its looks. You will have more chance to attract customers if they see this in your shop.
2. Jade Plant:
Plants have been known to be very helpful because of the health benefits it brings to the people that are around it. If you're a huge fan of office plants, then this is the perfect item for you. Jade plants are known to give off positive energy, which helps encourage people to be more productive in their everyday tasks.
The best place to put this plant is at the entrance of your shops or office. It helps attract good energy, which you need for your business to be successful. You can visit plant stores that are in your area, or you can order them online. You can also ask plants experts what the things you need to do to ensure that this type of plant will last and not wither right away are.
3. The Laughing Buddha: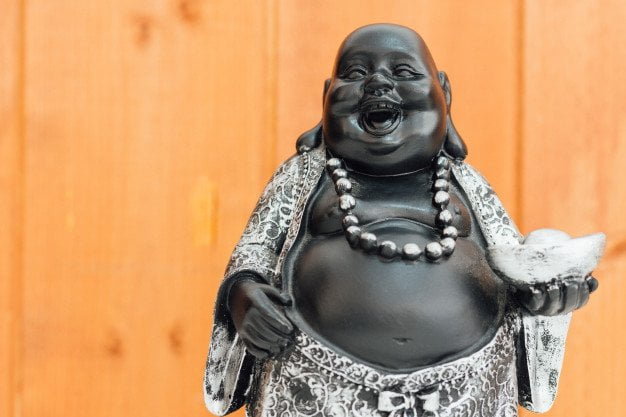 You probably have seen this lucky charm in Chinese restaurants or other establishments because it's one of the most common Feng Shui items that most business owners are using in their shops. The Laughing Buddha is known to be a symbol of wealth and good luck, that's why some people are placing it in their homes and stores.
If you're planning to buy one, make sure to obtain a big statue because it's much better than small figures. You should rub it's tummy all the time so that your wishes will come true. You should look put this statue in southeast areas of your home or workplace to attract wealth and a positive vibe.
4. Gold Chinese Coins: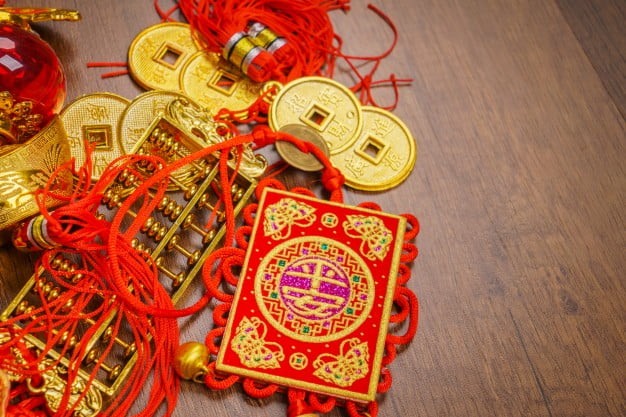 If you're looking for a lucky charm that will bring you luck when it comes to your financial status, then these Chinese gold coins will do the job. Gold chines coins are known to represent the nine emperors which some businessmen are using to attract more money for their business.
You can buy legit gold Chinese coins if you have the budget, but if you're not financially stable, then you can go for replicas. You can also search the web for sites such as mysteriousheartland.com or other reliable sources for more information about good luck charms.
5. Framed Paintings:
Having an attractive home is one of the things everyone wants to achieve. Putting up framed paintings in your home can help add beauty, which helps bring a good vibe. This is one of the oldest Chinese practices that some people are still doing today. It symbolizes the essence of giving, which can be a good thing, especially if you're the type of person who loves to give.
Paintings that have animals in it, such as horses, phoenix, and the dragon can help give a nice touch in the surroundings of your home. You can also try landscaped paintings or paintings that are nature-inspired if you're not a big fan of animal paintings. You can go to Chinatown or antique shops if you're looking for arts such as this one.
Takeaway:
Feng Shui may be considered as pseudoscience, but you shouldn't be afraid to try it because there's no harm in trying. You should respect other people's beliefs if you're the type of person who is skeptical about this kind of belief. If you want good things to happen, you shouldn't just rely on lucky charms. You should also put some dedication and hard work.
Buying lucky charms is okay, but make sure that the things you're going to buy are authentic so that your money won't go to waste. Feng Shui items may help bring luck, but you should also do things that will help your business prosper for years to come. Always stay positive and don't let negative thoughts take over.
Read Also: