What comes first in your mind while planning for a romantic cruise honeymoon? You are floating on the sea and romantic sea beaches.
In the immediate aftermath of getting married, you could understandably be eager to let your hair down so that you can restore your energy levels.
Furthermore, a cruise ship can make a great place to enjoy a honeymoon — on account of the fact that so much will be taken care of on behalf of you and your partner.
Tips For Going On A Cruise Honeymoon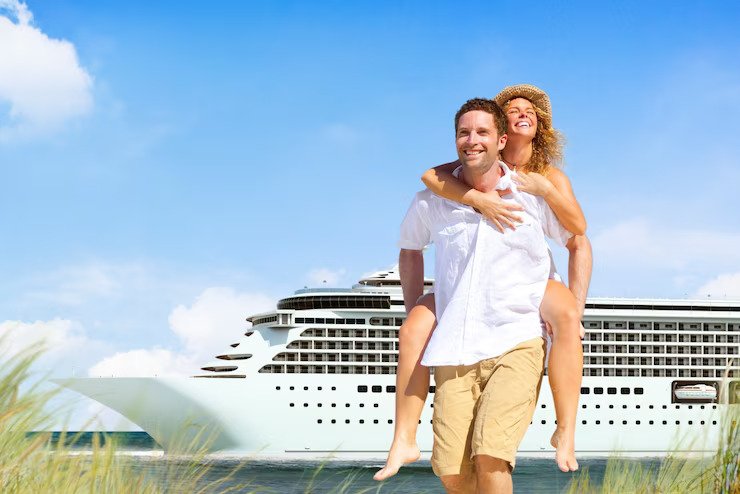 Still, if you do like the idea of a cruise honeymoon, here are some worthy tips for you to heed…
Opt for an itinerary both you and your partner like to have. If this is your first trip by sea, I must say this will not go well. During travel on the sea often, people are suffering from sea sickness. But if you like to enjoy the whole trip and make it memorable, you should follow these tips.
Go For The Suitable Options
You have many different options to consider here. For example, through booking online, you can get the best Silversea cruises that, between them, go to destinations in the Mediterranean, the Caribbean, Asia, and many other parts of the world. 
When planning for the cruise honeymoon, ask your other half exactly where they would like to go. That way, you can help yourself to decide on an itinerary you will both enjoy.
Decide What You Will See And Do At Each Stop Of The Cruise  
Style Motivation points out: "You may only have two days to explore each destination, so going in with a basic idea of all your must-see hotspots can save you tons of time (and newlywed arguments!)." 
Such arguments could erupt if, say, you both agree on going to Barcelona but struggle to agree on whether to prioritize spending time there on the beach or checking out some local history instead.
Plan Your Honeymoon Cruise At Least A Year In Advance 
You can sometimes get a cut-price deal if you wait until the last minute before booking your cruise. However, if it is important for you to reserve a specific cabin, it would be worthwhile for you to start making moves in this direction at least a year ahead.
When you are planning your honeymoon at least one year ahead advance, you will get the ideas about whether you need to have changed.
Let Your Cruiser Know You Are Booking For a Honeymoon  
You can bring this subject up whether you make the booking the route through a beautiful cruise line itself or instead a travel agent.
"This means a note that you're celebrating a special occasion will be attached to your booking, which follows you onboard," Cruise Critic's Colleen McDaniel has told The Knot.  
"It's the chance to book that romantic table for two in the main dining room rather than joining a large table if you prefer alone time," she added.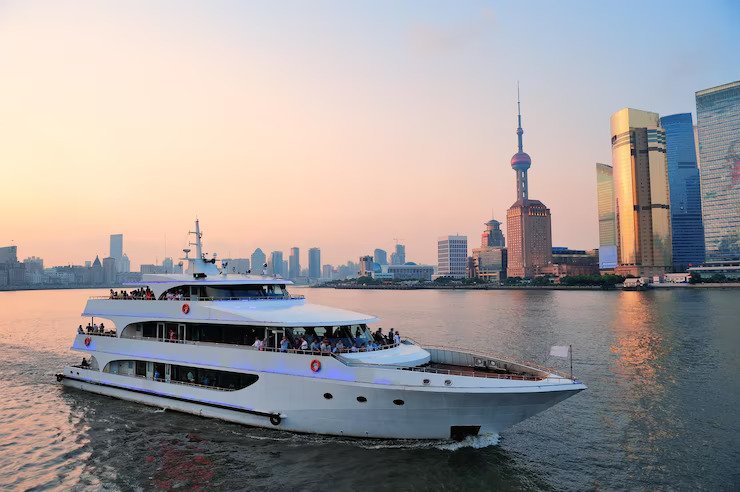 Set aside time for romance  
You might be tempted to try putting together an utterly packed schedule for your honeymoon cruise. However, in doing so, you could risk leaving yourself with little time to spend enjoying quieter moments with your special someone.
To find the best cruise for the honeymoon, you must see the best places which will bring up the charm in your relationships. To set up a nice place, you need to see the whole interior of the cruise line. And know all about the ship's routes for travel.
When on the ship, find an adults-only deck  
Cruise Radio's Heather Baxter explains: "Almost every ship these days has an adults-only deck. Find this deck because it will likely be your go-to hangout spot." There are multiple best cruise lines for young adults. You have to pick the best one from this list.
After all, there, you won't have to contend with kids are playing around and creating a lot of noise — a plus point you and your partner are likely to appreciate whether or not you currently have offspring of your own waiting for you back home.
Bottomline:  Have A Nice Romantic Journey!!!
Before booking any appointments for the honeymoon cruise packages, do the research all about the ships. Then book the packages. For having a romantic journey, you should have a plan which will help you achieve the perfect romantic ambiance. What about your next plan? Do not forget to share your opinion through the comment section.
Read Also: