If you want to serve the US and help keep people and the economy safe, you may want to consider pursuing an education in homeland security. Security is a growing niche, and plenty of jobs await interested professionals, both nationally and internationally. These jobs are diverse and include high-risk, thrilling, and traditional 9.5 desk jobs. Let's look at what you can do with a degree in homeland security.
1. Join the defense forces
Members of the defense forces perform a diverse range of duties. Your training will prepare you to handle anything, from providing state guests with security services, protecting civilians, war and anti-terrorism, and crisis management.
The opportunities are endless, and the rewards include learning new skills, meeting new people, building self-confidence, and traveling overseas. If you also like to train hard for physical fitness, this job will suit you.
2. Become a homeland security professional
Careers homeland security offers exciting opportunities for people who want to protect their country. A career in homeland security will prepare you to work in emerging areas of digital forensics, cybersecurity, data analytics, risk assessment, and policy development.
All you need to do is enroll in an MS in homeland security and emergency management, and you will be on your way to a rewarding career path. According to the US Bureau of Labor Statistics, the median salary for homeland security officers is $91,708 and comes with additional perks.
3. Become an IT professional
You can opt for a career in IT and network security since cybercrime is on the rise. With your skills, you'll help mitigate digital threats, ensure network security, and prevent data loss on a mass scale. Careers in cybersecurity and IT are becoming popular because of digitalization. So you'll enjoy plenty of job security with good remuneration. If you're into tech-related jobs, this is for you.
4. Become an engineer
You can use your knowledge related to math, science, electrical, digital, chemical, mechanical, and design to land a job as an engineer working for the defense forces.
You'll be designing state-of-the-art ships, aircraft, machines, and gadgets that come in handy in keeping nations and people safe. So make good use of your creative problem-solving skills to earn some good bucks since defense engineers can net up to $150,000 per year, according to the BLS.
5. Become a logistics and supply-chain professional
This career path might interest you if you don't want to be too closely associated with defense and cybercrime. While you may still manage and solve logistics problems related to defense services, you can shift your focus to more traditional options. Logistics and supply chain professionals are responsible for transporting millions of tons of equipment and personnel around the globe. You can take the entrepreneurial route if you like.
6. Become an emergency management director
Natural calamities and other emergencies don't come knocking on the door. Hence, there's always a need for seasoned professionals who can plan and help to minimize risk. As an emergency management director, you'll be responsible for planning, policies, and procedures to protect lives. You will be on your way to becoming a leader in emergency careers.
7. Become a criminal investigator or special agent
If you like crime and suspense, you'll enjoy this line of work. You can work with LEAs and investigate suspicious criminal activities, gather evidence, run criminal background checks, conduct interviews, detain criminals, and plan operations. You'll get to live your dreams of being an investigator and special agent. Movies won't seem unreal after all.
8. Become a public affairs specialist
A career in public affairs will allow you to be part of the public information team that keeps defense force members informed. You will learn how to plan, draft, design, and deliver messages on behalf of the LEAs. You will help create awareness among civilians about public safety and emergency issues.
9. Become an intelligence analyst
The department of defense needs intelligence analysts to develop strategies to protect the country and its interests. You will work on policymaking, identify threats, manage data security, and build strategies to mitigate risk. Since there are high stakes involved in this line of work, expect to earn good rewards. According to the BLS, intelligence analysts earn upwards of $76,000 every year.
10. Work in health service management
You can also spin off into a career in the health sector if defense-related careers aren't your cuppa. You will be responsible for providing safe and effective healthcare services that meet the needs of military personnel and their families. You can work as a medical officer, providing healthcare at various locations and collaborating with other professionals to provide the best possible service to war veterans and patients with PTSD.
Health careers are a rewarding area of expertise and are great for people with a passion for making a difference. However, it would help if you opt for additional qualifications n health-related subjects to work in this niche.
11. Become a defense education officer
Education careers will keep you busy, as you will be responsible for delivering various educational programs. You will spend your time teaching defense force members, supervising other educators, organizing workshops and training sessions, and planning educational activities. Education careers are rewarding, and you can expect to earn more perks than regular teachers.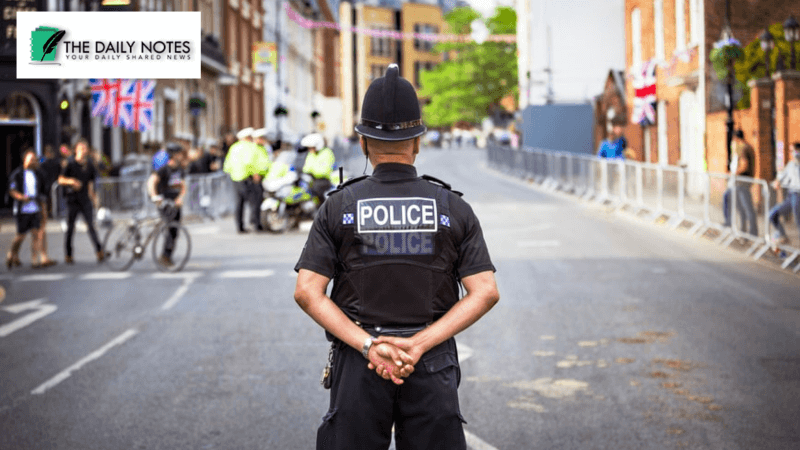 Working as an assistant defense or naval attaché, you will be responsible for working on behalf of the government in another country. The defense force is always looking for people interested in international careers, which would be a great opportunity to earn experience abroad while serving your country. The possibilities for assistant defense attaché or naval attaché careers are endless, and you will be able to build an impressive resume working on such a prestigious contract.
Conclusion
According to statistics, defense and security-related careers are expected to grow by as high as 30 percent in the coming decade. So you want to reap good rewards alongside working a thrilling job, consider enrolling in a homeland security degree to begin your journey.
Read Also: