Not everybody in the world speaks the same language. And, while English is quite widespread, there is still an enormous percentage of people who don't really know this language and who may need help when facing someone speaking it.
Imagine just how necessary this help may be when it comes to languages that aren't so widespread. The inability to communicate properly can lead businesses to lose clients, healthcare providers to lose patients, and similar.
Thus, getting the proper language service when you need it is undeniably a must. Whether you've just now established a business, a healthcare facility, or some other organization, or you've been running it for a while, it is of utmost significance for you to understand the importance of using language services to your advantage. Not being aware of this can lead you to miss out on a lot, as well as your clients getting frustrated and refusing to cooperate with you.
Since such scenarios are not exactly something you're hoping for, there's no doubt you want to figure out why these services are so important. And, you'll do that easily by reading on. Below I will give you a clearer idea of how significant it is for you to work with a company that offers the phone and video interpreting option, making it easier for you to understand the advantages of that option and the necessity for using it.
They Are Significant in Numerous Industries
Wondering which industries can benefit from those interpreting solutions? Surely they can't be necessary for every single industry, huh? Well, while these services can certainly be beneficial for every single industry, they are more necessary in some than others. The healthcare industry, for example, should always have professionals at hand when in need of interpreting, because patients can't wait.
The financial industry, of course, will also have to cooperate with these experts regularly. By having clear and transparent relationships with clients they interact with, financial businesses will thrive. Putting emphasis on communication is a must because no client will agree to cooperate with a financial company unless everything is completely clear to them. And, with the help of phone or video interpreting, everything will become clear to them, and quite easily so.
Don't understand the difference between interpreting and translation? This helps: https://www.informationnow.org.uk/article/interpreting-and-translation/
Apart from the financial and healthcare industries, the manufacturing industry will also often require these services. And so will, naturally, the legal industry. Numerous contracts, court cases, and similar things won't be handled successfully without a skilled interpreter. Furthermore, education and training will become more accessible when interpretation services are used.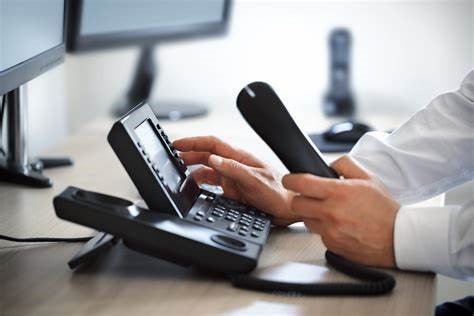 They Facilitate Your Communication With Customers & Clients
Having realized that it is pretty much any industry that can benefit from phone and video interpreting, you've most likely started wondering how. Well, for one thing, these services facilitate communication with customers and clients. And, great quality communication is the backbone of any cooperation process.
As Well As Help You Provide Better Care to Your Patients
Can you imagine running a healthcare organization and trying to treat someone who doesn't really speak your language? While you won't refuse to treat them, you'll have a difficult time doing so if you can't understand each other. This is where interpreting services come into play because they allow you to communicate with the patients easily and perfectly, thus resulting in you providing them with much better care, which is precisely what they deserve.
They Ensure Information Accuracy
Both interpreting and translation and you can click this to check why you may need translation, serve the same purpose for every single business and organization. They ensure information accuracy. Accuracy and security of information are important in pretty much any industry, especially legal and healthcare. Running any kind of business, though, will require you to provide your clients with completely accurate information regarding anything they are wondering about, and language services help you do precisely that.
Related: How hard it could be to learn new languages for a non-native?
And Improve Customer Care
Planning on installing a call center in your organization, aiming at facilitating the clients' path towards getting the necessary information and getting any kinds of problems they may have resolved? Every organization should do the same. And, of course, using phone and video interpreting will help your call centers function perfectly, and lead to better customer care and customer satisfaction.
How to Get These Services
How can you get the language services you need? Simple. Your only task is to find companies that offer those, research them all in greater detail, compare your findings, and select the firm that you believe would be best for you. Once you've done that, you and your clients will all get to enjoy the best quality phone and video interpreting, which was pretty much the whole point. So, take your time to do the necessary research and make the final choice.
Read Also: