Looking for valentine gifts for your wife? Then we have got you covered. This list contains all gift ideas that you can give your wife this valentine to make her happy.
And oh, before we get started this list only contains gifts for men who want to do something different than just chocolates and jewellery. So, get ready for the surprises.
1. Luxury flowers
Valentines without flowers are the same as a lake without water. Dry. But no, this time you aren't going to give your wife flowers covered in some boring wrapper. We are going for the luxury this time, so, let me introduce you to what is famously known as luxury roses.
These roses are of amazing quality and they smell great. Their colours are more vibrant and intense just like your every growing love for your wife. These roses usually come in premium boxes that can help you store these flowers even after drying.
Many online sites offer special delivery on a special day. All you need to do is make an order and catch the big smile on your wife's face. She is going to cherish that.
2. A diamond ring
What better way to tell your wife that she is yours forever than a diamond ring? These diamond engagement rings, when wrapped around your wife's finger will make her feel like the most loved woman in the entire world. But firstly, trust your luxurious present shipping with reliable platforms such as Unival Logistics.
Just like your love the "diamonds also last forever".
3. Lavish makeup gift card
If your wife is a makeup addict then this luxury gift is surely going to make her blush. A lavish makeup gift card is a coupon that will allow your wife to buy all the makeup she needs. And I am not talking about the drugstore makeup products, I am talking about luxury.
Whatever brand she is fond of MAC, Lakme, etc. take her to that luxe store and let her decide. What's the best part? You don't have to frantically go-to makeup stores to buy her favourite makeup products. All you need to do is go out with her and carry all the bags while she dances over her purchases.
4. Ticket to Paris on Valentine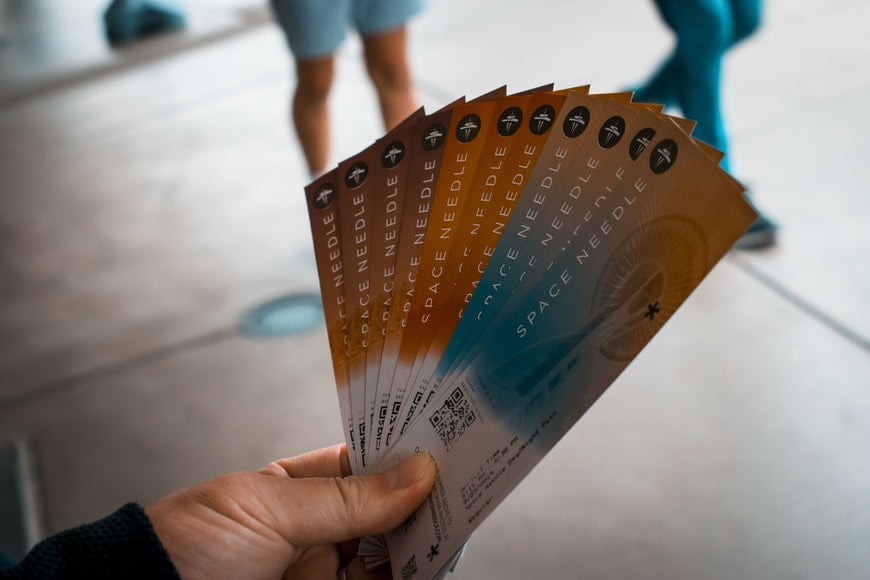 Before you tell me, I have gone crazy…. hear me out! There is no better luxury gift than flying to Paris with your wife on Valentine's Day. The city of Paris is covered with flowers and you'll spot couples at every spot.
You will be able to spend another honeymoon under the Eiffel tower, roam around the alleys keeping hand in hand and shower each other with flowers and kisses. Trust me, this idea is the best luxury gift you can give to your wife and also make a few friends jealous.
5. Shoes
If your wife is fond of shoes and heels then giving her a luxurious brand of shoes will truly make her happy.
Again, if you don't know anything about shoes, then don't worry. Here's an idea: Take her best friend shopping. She would know what kind of heels your wife would love. Take her suggestion and buy a beautiful pair of shoes for her
Here are some luxurious brands you can choose from Zara, Louboutin, Alexandar MacQueen, Louis Vuitton, and Jimmy Choo.
6. Perfumes
Undoubtedly the best compliment you can give your wife after you are looking beautiful is "you smell amazing". Perfumes hold a very special place inside a woman's vanity.
So, if you want to be a contributor to her glowing confidence, buy her a good luxurious perfume from Victoria's Secret, Chanel, Gucci, Zara, and Dior. She would simply not be able to get enough of it.
7. The classic coffee machine
If someone says coffee machines are not luxury, don't listen to them. A good coffee machine is a perfect valentine's day gift for your little coffee-drinking wife. This present is the key to her good mornings, her unproductive days, and making her calm after a hard day at work.
Moreover, coffee works as a great aphrodisiac so, so wake her with a great cup of coffee and a lot of kisses!
So, which one among these luxury valentine gifts are you going to pick?
Read Also: