You can start your own business at any time. As long as you have the finances to create your product, you can go ahead and sell to your clients. However, you will have a better time starting a small business if you aren't in debt.
Debt is accrued so easily in modern times, but it can leave a bad impression on anyone willing to invest in you. It doesn't matter how much you owe, acquiring a bank loan for expansion or recruiting investors is going to be so much harder if you are in debt.
That is why this article will reveal a few ways to pay off your debts as you start your business.
5 Ways To Pay Off Your Debts While Starting Your Small Business
1. Find A Line Of Credit
A bank loan requires you to put forward collateral as a means of forfeting if you do not pay back the loan. However, it is likely that you do not have any collateral if you are in debt, and the original debt also makes you more of investment risk.
That is why you can seek out a business line of credit instead. These loans do not require collateral, plus it is easier to qualify for credit than it is a cash loan.
You can transfer credit whenever you need it and pay it back once it is no longer needed. What's more, there is usually less interest attached to the credit that you borrow.
2. Credit Cards
Credit cards provide you with a way to pay for things without risking your own finances. You can accrue a sum and then pay it off in installments. It can be hard to apply for a credit card if you are already in debt; however, you can take out a business credit card under your company's name.
This allows you to start fresh with a new set of credit but also gives you a payment deadline to work towards.
There is a lot to think about when it comes to business credit cards. For example, online credit card transactions often incur processing charges. This is only a small fee, but that can add up and put a strain on a small business.
If you are concerned about this online credit card processing for a small business then you should check out NadaPayments. This company can help you to reduce your processing costs, or remove them entirely.
3. Crowdfunding
A small business will only take off if there is an audience for what it is trying to sell. This means that you should have an ideal customer base in mind. If so, then you may want to think about crowdfunding as an alternative start-up method.
Crowdfunding requires you to demonstrate your product to your target audience and ask them to put forward a small fee to get the project off the ground. You can give the investors a discount when the project finally launches in exchange for the start-up fee.
There is no need to showcase your financial history or business plan. Crowd funders are sold on the idea alone, which is why you need to create an exciting original pitch. You can provide your funders with updates as your business picks up steam, and this process also provides you with some additional marketing and online exposure.
4. Find Some Passive Income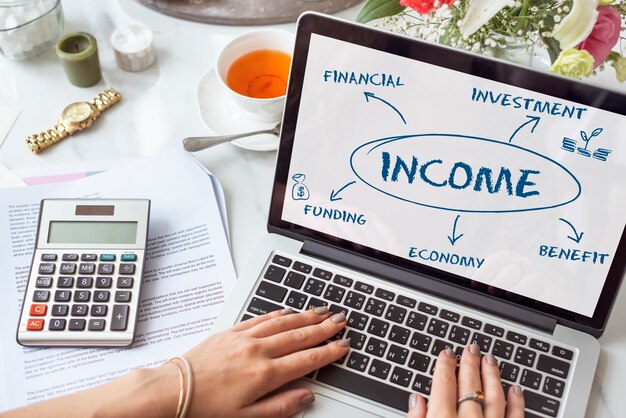 Getting a second income is quite difficult for some people. However, your small business provides you with several ways to make some passive income on the side.
You can sell advertising space on your company site or create exclusive deals with suppliers to bring in a bit of extra cash. You can then put the passive money aside to pay off your debts.
You won't see this money anyway which makes it easier to part with when it comes time to pay your bills. Furthermore, you can then funnel this extra money into your business once you have wiped your debt.
These additional finances can give you the push you need to expand without taking out a loan and starting the debt process over again.
5. Make Sacrifices
Having debt can often mean that you have less money to invest in your idea. This does not mean that you should immediately give up on your business dreams.
Instead, you may have to start smaller than you originally envisioned. The hardest part of any business is getting off of the ground, and delaying this step only makes it more difficult.
You will have to compromise on some of your ideas, but getting out of the gate is important. Try to shrink your initial vision to one that you can afford now. There will always be time to expand once your debt is paid off.
Conclusion
Opening a new small business while in debt is not an ideal way to start, but it isn't impossible. Use some of the tips above, and you should be able to get your business up and running and pay off your debt in quick succession.
Read Also: