As the volume of data increases, so does the need for organizations to manage it effectively.
It becomes difficult to control and process data in such cases manually. For the data entry services for your business, you will require comprehensive data ideas. And for this type of data research, you will need a good analytical system.
This is why companies prefer to outsource repetitive data entry services to professionals. This produces the best results when you keep doing what you do well and outsource the rest that wasn't meant for you.
What Are Data Entry Services?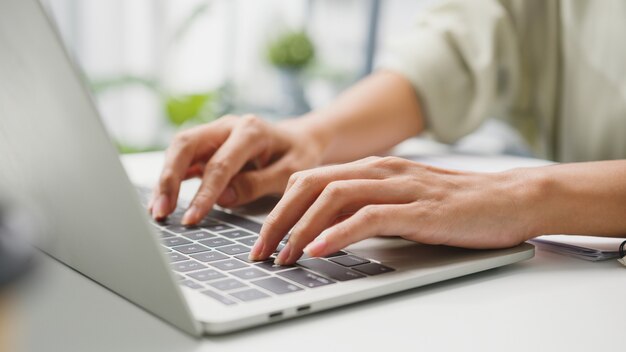 A business organization needs to focus on its core business activities to gain a competitive edge in today's market. However, with the ever-changing business landscape, it is also essential to adapt to new situations and technologies.
To be successful in today's business environment, a company must set itself apart from the competition. Outsourcing repetitive and time-consuming tasks like data entry can save a company ample time for more business-critical work.
How are The Data Entry Services Helping The Business?
Large data sets can be extremely valuable, but extracting insights from them requires a great deal of expertise and experience. 
Data is acquired from a multitude of sources, comprising handwritten forms, online applications, scanned images, questionnaires, and more.
This data is then transferred to a secure server for storage. Performing this manually leads to a waste of money, resources, and time. With the assistance of a data entry service provider, this process can be done quickly and accurately without any problems. 
Most companies choose to outsource their data entry services. This is because data entry services can help you save a lot of money.
Benefits Of Taking Data Entry Services
There are several boons to outsourcing your data entry service to a professional company. Some of the benefits are discussed here:
Easy access to digitized data

Final delivery in the desired format within the specified time frame

The time, resources, and effort required for this task are saved

Absolute data protection

The in-house team will be relieved of any repetitive data entry tasks

Reduced administrative burden

There is no need for concern about managing data in hard copies, which can all be done electronically, which is more efficient and effective.

The strategic benefit over rivals
In this competitive business environment where companies already have much to manage, outsourcing repetitive tasks can provide them with much-needed support. There is a wide range of data entry services that can be very beneficial for businesses.
Data mining

Order managing

Summarization and indexing

Publication of e-books

Catalog conversion and digitization

Data extraction, indexing, and analysis

Data conversion

Digitalization

Manual data inserting

Data cleansing

Structure-based data entry

Information processing
Data administration is a critical function for any organization wishing to optimize its operations and achieve its strategic objectives. They are aware that sub-par quality or delays in data processing can lead to poorer customer service and, in turn, have a negative impact on a company's bottom line. 
You, Will, Get The Highest Level Of Accuracy And Speed
A competent and reputable data entry company provides the highest level of accuracy and speed at a cost-effective price. With experienced and skilled professionals, they are able to provide their clients with an efficient service. 
If the data you have is correct and accurate, you can have a significant advantage in your competitive response and decision-making process. 
A data management firm provides high-quality data entry services at reasonable prices. They work quickly and efficiently with large volumes of data, providing accurate and error-free data entry services. 
This lets companies refocus on their core business processes. The data entry experts at this company are constantly working to ensure client satisfaction through quick project turnaround.
Hiring a third-party service provider for data entry services has many benefits, including the ability to convert image and paper-based data into electronic data accessible anytime, anywhere.
Improvisation is very much necessary for a business to attain success. One crucial factor that leads to higher growth is innovation. Taking assistance from an external data entry firm has become a popular business technique for success. 
By partnering with an external company, businesses can tap into new markets and expertise and improve their overall performance. 
Get The Access To Exclusive Resources
External data entry service providers offer their subscribers an advantage in terms of access to exclusive resources and information, thus providing them with an edge over their competitors.
An up-to-date, comprehensive, and consistent database can help optimize a corporation's overall performance. Outsourcing monotonous and time-consuming data entry jobs to professional firms offer many benefits.
The data entry assistants are experienced and skilled in dealing with various types of data and providing complete security with the highest level of accuracy.
To Conclude
Are you still wondering whether to hire a third-party company that can manage your data and makes the most of it?
Availing the data entry services is not just a service. This is an ultimate solution for all kinds of data services within budget and in a more secure way.
What's holding you back? Make the decision to outsource your data entry tasks and reap the benefits today.
Additionals: