Do you need a car battery replacement? If so, you can perform a VIN lookup free and find the best options for your specific vehicle. However, before you decide to replace the battery, make sure that you research your options and find the best deals. Any car repair can cost you a significant amount of time and money if you are not prepared or if you postpone fixing an issue until absolutely necessary. Therefore, to help you save money on your car battery replacement,
Here are a few things you should know:
Double-Check the Battery
The first thing you should do is double-check your battery. Sometimes a seemingly dead battery can be recharged and hold that charge for quite some time. Another common issue is the low water levels. If you are able to, you can attempt to replenish the water levels using distilled water. While replacing water levels will not save the battery, it may buy you some extra time.
Know the Warning Signs
There are several signs of a dead battery or a dying battery. For example, if your radio doesn't turn on, your battery is weak. Also, when the battery is weak, the engine will usually crank slowly or not at all. You may even notice a strange smell coming from the battery, rotten eggs, then your battery is going to fail. Last, you may see the check engine or warning light flashing. Knowing these signs can buy you time and therefore save you money.
Shop Wholesale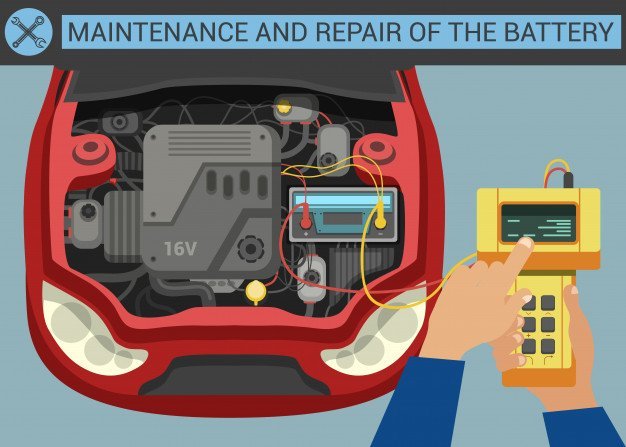 Local wholesale clubs often have great deals on car batteries and installation. However, not every club will carry the correct battery for your vehicle. Therefore, be sure to call ahead and check that they have the battery you need on-site.
Avoid Dealerships
Dealerships are not known for their affordable car parts and installations. While it is true that some maintenance is best completed by dealerships, especially if you have a lease, a battery replacement is not on that list. Dealerships often have premium prices for batteries, and the installation, which is simple, usually costs more than other places. Save your money and avoid the dealership.
Call Roadside Assistance
If you are not a member of a roadside assistance program, you may want to reconsider. Membership in these clubs often comes with free battery installations, which can save you nearly $70 on a battery replacement. Additionally, most roadside services offer extended warranties on their installations and products.
Buy Local
While some auto parts stores are better than others, some stores offer significant discounts or bargain pricing on certain types of batteries. Therefore, when you are trying to save some money, check local stores, especially since many of these stores offer free installation if you purchase the battery from them.
No one likes unexpected expenses, especially when it comes to their cars. Problems with vehicles are often compounded by the need to find alternate transportation. Thankfully, failing car batteries usually come with warning signs that should buy you a little time to find a good deal on a replacement. If you think your battery is failing and you need to do a car battery replacement, then take it to a local auto parts store and have it checked.
Read Also: