If you are trying to get rid of your old washing machine and dryer, you are probably wondering about the popular techniques of disposal and evaluating them for how environmentally friendly they actually are.
Most people do not know exactly how to handle appliance removal, because it is not done often, and is not advertised frequently because of that. Check out your local area choices to ensure safe and legal recycling before using the first rubbish removal agency you discover online to dispose of your old appliance.
Disposal Options for a Washer & Dryer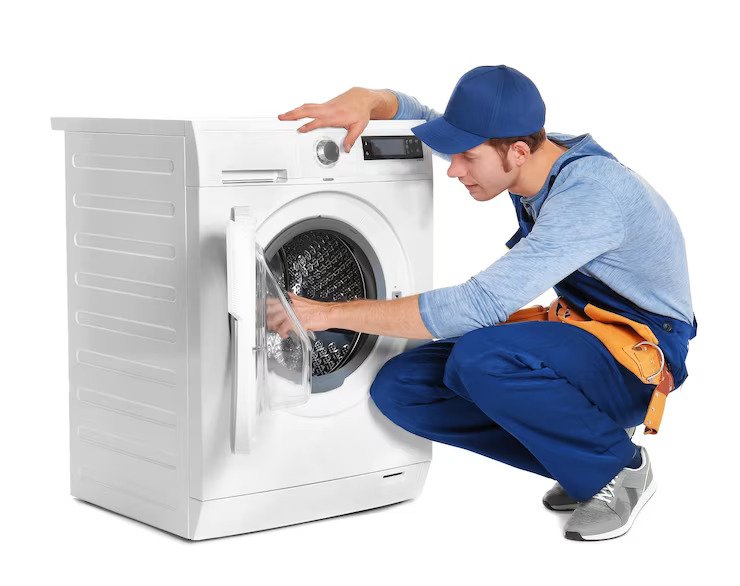 Even an old washing machine and dryer will have some valuable parts and materials because recycling household appliances is a large business. There are too many sketchy junk removal companies out there, who will remove all the expensive items and dispose of the remainder at a landfill, which is the problem.
E-Waste Recycling Facilities: Your Best Choice
The ideal approach to dispose of your outdated appliances is to contact a local expert in electronic waste recycling. If you visit https://www.ridly.com.au, you can determine if you're in the local pickup region, or find your closest option in recycling appliances. Washers and dryers are much more than just useful containers for scrap metal.
If you ever watched the disposal process for appliances and how they are prepared for recycling, you could see that there is a lot of material left over once the used metal on the exterior and the steel drum inside has been removed.
In addition to numerous plastic parts and cables, there are silicone tubes and pipelines. E-waste recycling companies specialize in recycling these pieces because they are trickier to recycle efficiently.
The process of disassembling cables as well as electronic components into their respective metal and plastic components requires specialized equipment, thus it goes beyond simply manually sorting them into various recyclable categories.
Where can one of those recycling programs that are environmentally friendly be found?
Use the local green directory to locate washing machines and dryer disposers in your area. You can easily find options near you by choosing the service you need, entering your location's zip code, and then clicking the search button.
You may feel much more confident knowing that your old washing machine or dryer will not wind up causing an environmental problem thanks to all of these regulated and licensed businesses.
Local junkyard
Reaching out to nearby scrap metal recyclers is one option for disposing of your washing machine and dryer for cash.
These businesses will disassemble the equipment as part of the appliance disposal process to collect all the valuable metals. The majority of the time, they will then collect all the materials that are still there and deliver them to e-waste facilities for recycling. However, several scrap yards have improved their ability to process electronic waste.
Old washers and dryers can be removed for free from your home by some scrap yards as part of their rubbish disposal services. If you have no one to assist in moving the appliances or your car's trunk is too tiny for larger equipment, selling your old appliances might not make you any money, but it might save you an immense amount of time and work.
Ask in-depth questions regarding your neighborhood scrap yards' recycling practices. Make sure the hazardous material is not disposed of in a landfill.
Centre for Municipal Waste
Now, it is crucial to realize that just because your normal home and recycling waste is collected by the municipality does not imply you may dispose of outdated appliances by setting them out on the curb next to your trash. That might result in a sizable fine in virtually every city, region, and state.
However, it is very possible that your neighborhood recycling center has a collection service for large as well as small appliances. As long as you are able to drop off the washer or dryer yourself, the service is frequently free.
To save you time and effort, most municipalities would only advise you to phone your neighborhood garbage facility to see whether they provide an appliance removal service.
Haul Away Programs at Department Stores
Having your old dryer and/or washing machine removed at the same time as the delivery of your new appliances is a fantastic additional option for recycling appliances. Some washing machines and dryers can be delivered for free by big box appliance stores, and for a little cost, they can be collected as well.
Hardware stores that sell appliances provide comparable haul-away services as well. What takes place with them once they leave your house is the important question, right? Well, they do one of two things.
For the purpose of disposing of old appliances, they either collaborate with other junk disposal and recycling businesses. Or they have agreements with the producers to have old washers and dryers returned to them directly.
Programs for Recycling at Manufacturers
Many manufacturers, like LG, have started to provide their own recycling systems as part of corporate initiatives to enable their companies to reach a net-zero environmental impact. And the more people are directly involved in managing their outdated technology, the better.
Now, the only method to find out if a manufacturer offers a direct service for disposing of washing machines and dryers is to contact them. Some companies also emphasize this in their promotional materials according to their websites, and they may provide free pickup if you purchase one of their newer, more energy-efficient models.
Make a washing machine donation
If your dryer or washer is still functional, this is a crucial choice. Some consumers get rid of machines because the most water- and energy-efficient models are no longer available. However, if the old machine is still functional, you have a number of choices to ensure that you prolong its life.
The Salvation Army may be your best option as a first port of contact, and they will gladly welcome your donation of functional washers and dryers that are otherwise in good shape. This not only increases the lifespan of appliances but may also be a big assistance to those with limited budgets.
Additionally, if there are not any Salvation Army drop-off locations nearby, consider contacting a few nearby charity shops. You might even be able to arrange for a free retrieval service.
What To Look for In a Broken Washer and Dryer?
There are a few warning signals to watch out for, besides a washer and dryer and dryer that simply do nothing when you turn them on or one that displays a catastrophic error message.
Getting rid of your appliance may be the wisest course of action if you observe any of the warning signs listed here, or if it is older than five or six years.
Miniscule Water Leaks
Check frequently to see if there is even a small quantity of water underneath your devices.
On occasion, the water dissipates before it may be seen as a noticeable puddle. However, if this goes undiscovered, you can find yourself dealing with a significant water leak and needing to contact a professional water extraction business one day.
Unusual and Irregular Noises
Although washers and dryers produce a lot of noise, it is important to pay attention if you start to hear something unusual. Possibly a jarring sound or loud clanging. And they can be signs that a part inside has come free and is going to do considerably more harm.
Clothing Does Not Dry
If you frequently need to turn your dryer back on to finish drying your clothing, that may be a sign that it is currently not in excellent operating order.
This is not simply bothersome; it might also indicate that there is an issue with the sensors or the heating element. In either situation, a specialist might be able to fix it, but you can often obtain a new one simply for nothing more than the cost of the repair.
Cycle times are longer than they used to be.
If washing or drying periods seem to be taking considerably longer than usual, consequently, that is yet another clear sign that something is not quite right. You could put up with it for a time, but you run the danger of having the old appliance cease working altogether one day.
Extraordinary Energy Use
It may be more challenging to diagnose, but if your energy bills suddenly increase significantly, there may be an issue with your washing machine or dryer. This is particularly true if the equipment is used several times per day.
In that scenario, replacing the outdated model with a more up-to-date and energy-efficient one might be a wise move.
Why Should You Responsibly Donate Your Old Washing Machine?
It is crucial to consider the environment for the departing machine as well, whether you are purchasing a new appliance to improve the environment or your old one has just broken down beyond repair. And a lot of individuals fall victim to an often-repeated error.
To have a greater beneficial impact on the natural world and climate, they purchase a fresh piece of equipment and conduct extensive studies to discover the most water- and energy-efficient models. The old washer and dryer are not given enough consideration, though.
According to EPA statistics, the amount of garbage from durable goods peaked in 2018 at fifty-seven million tons. These durable goods include both smaller and bigger household appliances with a lifespan of at least three years.
Many of the remaining tons were discarded at landfills, leaving only roughly eleven million tons to enter the cycle economy. That represents a significant loss of precious resources with grave environmental consequences.
Read Also: