Here are some tips for making a balcony garden, which does not take too much space but is still beautiful. Before you start building your flowerpots, you should buy the following things: soil, fertilizer, pots that are suitable for outdoor use, seeds, or seedlings.
You can purchase the seeds in a container. Buy them in advance because they are required for several months. You can also buy additional items such as a trellis for climbing plants if needed.
1. Choosing the soil
It would be best if you started with the soil. The soil should be well irrigated, but it should also drain correctly. Numerous soil types can be used depending on what plant you want to grow.
There are soils better suited for flowering plants and fruit trees, but I recommend using a unique soil mix bought from your local garden center. The good thing about such mixes is that they contain all the nutrients that your plant needs to grow.
2. Choosing the plants
You must also choose what plants require at least six hours of sunlight. One of those is eggplant, which can be harvested throughout the season, and the flowers attract bees. Basil also requires six hours of sunlight, and it has a fresh taste and is used in many dishes.
You can grow it on your balcony floor or in a flowerpot, and it is easy to maintain. Pansy is a good choice for your balcony because it can withstand cold and heat well. They are healthy and colorful, and they attract bees as well. Pansies need two hours of sunlight every day at least.
3. The lighting used in the balcony
I found a beautiful balcony garden to make a significant statement on the house's beauty. The lighting is excellent, and it must be the same as the lighting layout inside your house. This means that if you have natural lights in your room, it is best to use artificial light to illuminate the balcony garden.
Moreover, because there are no people on the balcony, installing a special LED light is possible. In addition, a flower pot requires a minimum of sunlight to be healthy. This means that if you want a plant on your balcony, it must be placed in a place where it receives direct sunlight.
4. Privacy of having a balcony garden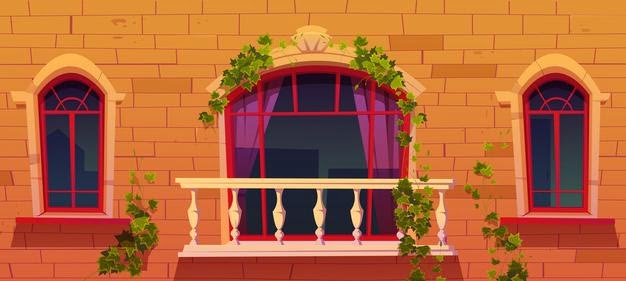 Making a balcony garden does not take up much space, but it provides the privacy you need when reading a book in the sun or having a drink with friends. The use of a printed privacy screen in balcony gardens is beneficial.
They prevent people from looking at your balcony, and they also help shield the wind, which can damage your plants and flowers. This is an excellent way to maximize the space on your balcony.
If you have enough time and opportunity, you can make a beautiful garden at home. Balcony gardening is very popular because it does not require too much space but still looks lovely. Many people now spend more time inside their homes because of the harsh weather outside. If you have a balcony in your apartment or house, you can make it look nice and cozy.
Read Also: