When it comes to wedding planning, floral decoration plays a significant role and should not be neglected in any case. Decoration in the form of flower arrangements can completely change the atmosphere at your wedding and make it truly magical.
After all, carefully designed decoration will make the place of your wedding more beautiful. Moreover, it will make a strong and positive impression on your guests.
Even though nowadays, almost every online flower shop in Dubai can do the decoration instead of you, in our opinion, it is still best to plan the decoration carefully all by yourself (if you have enough free time).
Don't know where to start?
If the answer is "YES," don't worry, as we are here to help you.
Through this text, you will find out what you need to consider when designing decorations for your wedding.
So, without further ado, let's get started.
What to Look for When Planning Your Wedding Decoration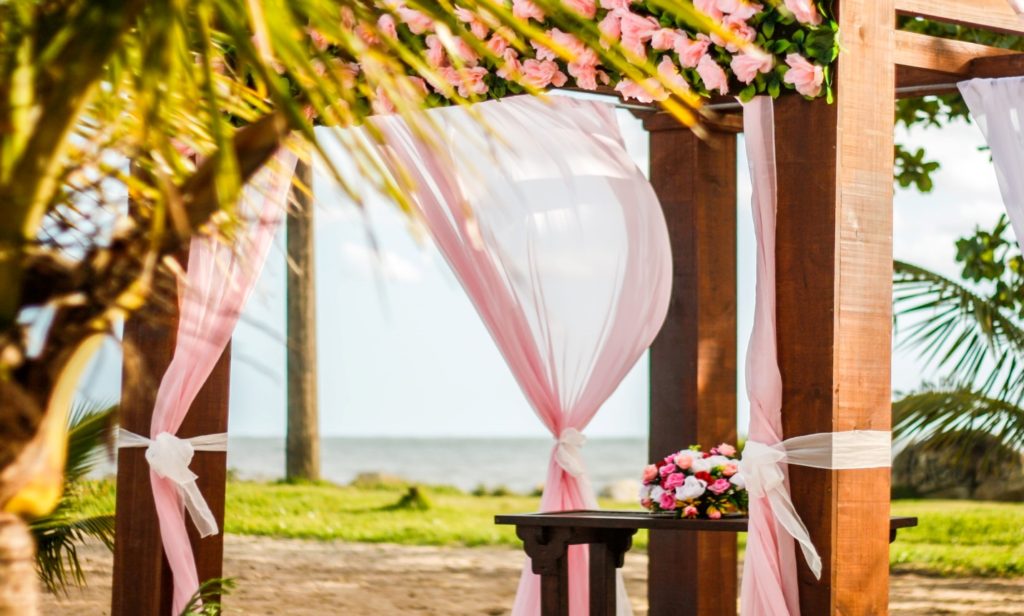 1. Wedding Venue
The place of the wedding is a crucial thing to consider when choosing flower decoration because the flowers should fit in perfectly with the ambiance.
The flowers you choose should not be too different from the interior of your wedding venue. It must look like the flowers have always belonged there.
Then, the shape of the flower arrangements must fit in with the tables' shape because round tables require a slightly different, central decoration.
2. Consult with Florists
After you have seen everything related to space where your wedding is going to be held, you can call the flower shops and consult with experienced people about the details.
There are many flower shops in the UEA that will be able to help you. Just contact any online flower shop in Dubai, and they will be more than happy to assist and explain everything that interests you.
However, our advice is to invite more florists. That will make it easier for you to decide which flower shop you will choose to help you with your wedding decoration.
Let each florist give you a detailed offer and suggestion for decoration, so you will easily see what suits your needs best.
3. Take a Picture of All the Details
So, what should you photograph that will help you choose the perfect decoration?
Take a picture of the wedding dress, tables, approach to the wedding hall, and prepare photos of floral arrangements you like.
This will be of great help when you prepare the decoration together with the chosen florist.
Your flower decoration reflects your style, so all the details must fit together perfectly.
4. Determine the Budget Intended for Decoration
Before you start with everything, you need to know how much money you can set aside for flower decoration.
This way, you will save both your time and nerves. You will not get into a situation where the price will be too high after you choose a perfect flower decoration for your wedding.
Therefore, at the very beginning, tell the florist you are working with how much money you have and choose flowers accordingly.
5. Learn Something about Flowers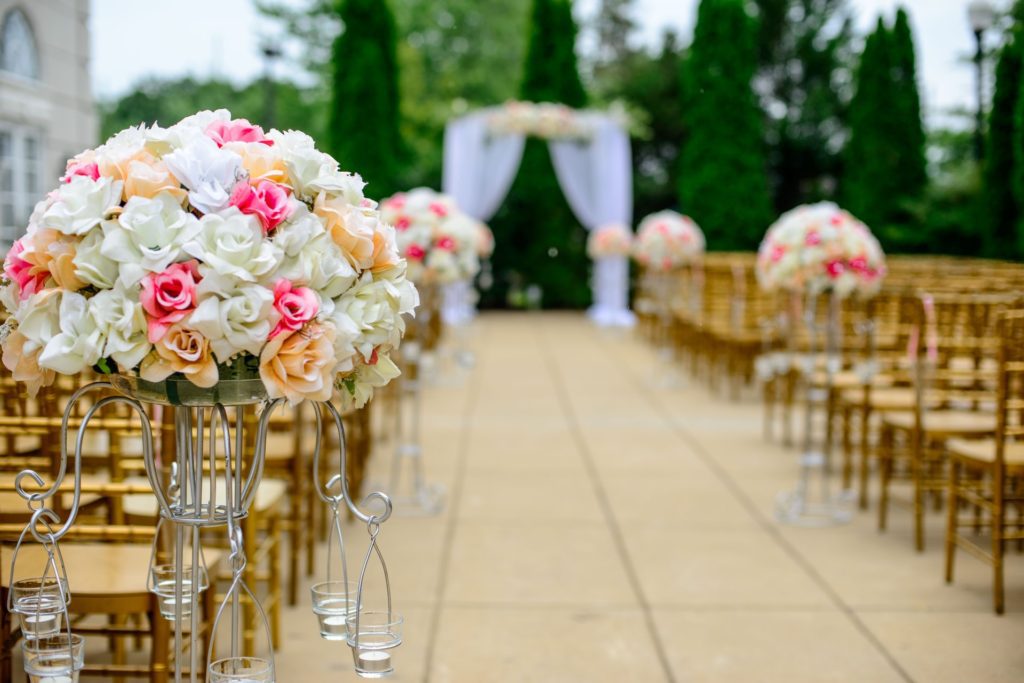 Why is it important to have some basic knowledge about flowers?
It's important because you can't find all the flowers at any time of the year.
The flowering period is different, and you need to know what kind of flowers will be in the flowering season in the month of your wedding.
Also, if your favorite flowers can be found in several different colors, you need to decide which colors you want in the arrangements.
If you are not sure what you want, roses are available to you almost all year round, and you will certainly not go wrong with them.
6. Plan the Time of Flower Delivery
Arrange with the flower shop at what time they should deliver the decorative arrangements.
Before the photographer comes, all the decorations should be in place, so that you do not have to worry about wedding photos later.
Also, some arrangements may not be able to be placed where you imagined them, so you need to have enough time to improvise and fit them elsewhere.
7. Flower Box
If you do not have enough time to plan a flower decoration for your wedding, you can always use ready-made flower boxes.
Almost all online flower shops in Dubai have them. Choose a flower box that you like and order the required number.
This kind of decoration can look elegant and will undoubtedly improve the interior of your wedding venue.
And Finally, What is the Most Important?
It is important to be with the person you love and to share the happiness of the wedding with your loved ones.
Decoration, whatever it is, will not be able to spoil your happiness and make the memory of this day less beautiful.
P.S. If you still want to make your own floral decoration, you can find more useful ideas here: DIY wedding decorations.
Read Also: