Everyone has a different idea of the perfect proposal. Some prefer an extravagant celebration, while others like a more intimate affair. Getting the proposal just right can be a challenge – and it often takes a lot of planning. You need to think about your partner and your relationship together. The public proposals surrounded by roses and champagne might not align with your couple's style.
If you're planning a proposal and you're not sure where to start – the zodiac signs might be able to help you out. Aries, Gemini, Leo, Sagittarius, and Aquarius usually prefer a bold proposal. On the other hand, Taurus, Cancer, Virgo, Libra, Scorpio, Capricorn, and Pisces prefer something a little more traditional. A private proposal between the two of you can be just as romantic. 
Extravagant Versus Traditional Proposals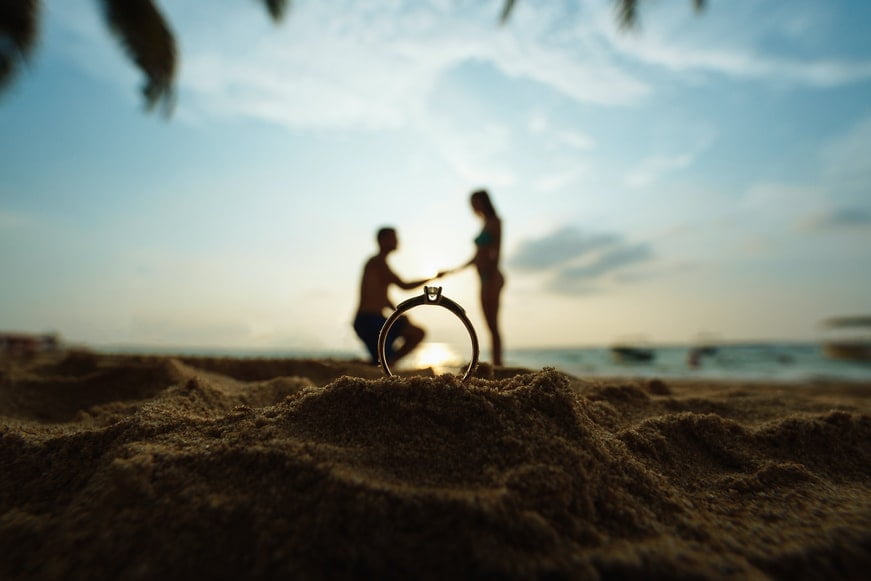 Traditional people like a traditional proposal, and some of the fixed zodiac signs are like extravagant proposals. For example, earth and water signs are Taurus, Cancer, Virgo, Libra, Scorpio, Capricorn, and Pisces. And these signs are fixed. They do not travel from one place to other apart from Scorpio.
But the fire and air signs like the changes. And if your partners are sun or moon signs are fire and air, do not ever go for the traditional approaches.
Let's take a closer look at the pros and cons of traditional and extravagant proposals. 
1. Traditional 
A traditional proposal usually involves a romantic meal in a place that means a lot to both of you. You might have gone on your first date or said I love you for the first time in the restaurant. Find a place with a special connection to both of you to make your proposals that much more personal. The remote place and a little far from the crowded places are the perfect spots for you. Pick the right place like these and make a plan to propose to your special person.
You could go down the classic romance route and stage your proposal in front of a sunset or picnic. Spend a quiet evening in the countryside together before getting down on one knee with a diamond engagement ring. Equally, many people choose to propose in the comfort of their own homes. There's no pressure to have everyone watching, and you can celebrate in a space you share together. 
2. Extravagant 
The extravagant proposals go in the other direction. It's bold, public, and all about the "wow" factor. Many people propose in front of the Eiffel Tower or Central Park. You could propose at a party with your close friends and family as witnesses. Or, wait until you are on holiday and find the perfect spot to get down on one knee. You can celebrate your proposal on holiday and indulge in some relaxation.
It's good to spend some time together, just the two of you, before the chaos of wedding planning begins. You also can try many different types of tricks and add more people to your proposal planning. The shocking excitement of extravagant proposals always brings more pleasure and happy moments.
Some people go the extra mile – and surprise their partner with a spontaneous trip away. You could tell your partner you have arranged a holiday the night before you fly out. They can pack a bag and enjoy the excitement of going away. Nothing beats a surprise holiday – except a surprise holiday and a proposal. When you arrive at the surprise location, you could propose on a white sandy beach or in a beautiful restaurant. Make your engagement a night to remember. 
Conclusion:
Your engagement should be a celebration of love and commitment between you and your partner. So always keep the happy moments recorded. Many couples are recording the moments and taking many pictures. You can make collage pictures of these happy moments and show these moments to the guests who are present on your wedding days. But whatever proposal planning you are having in your mind. Do not forget the spark of the moment. And make your wedding proposals moments as special as possible.
Read Also: