Website loading speed is the first impression created to the user concerning your business. While low speed can be frustrating and dismaying, it can also lead to poor sales and reduce your online traffic. This low speed may turn off a great number of people from visiting your website again. Nevertheless, the high-speed website will attract more visitors, increase your conversions, reduce the bounce rates, and lead to a higher ranking in google search engine.
This connotes that your traffic will increase consequently generating more sales. G Squared is a web designing firm and they shared that they were able to increase the revenue of a client website by 150% by optimizing only. Slow loading websites can vandalize your reputation due to low page load time. In addition, it will cost you a lot of money. Now, do you want to optimize your website speed by reducing the page load time? Follow me through in this article as I will give you a review of some recommendations that you will put into practice for your website. Let's now get down into nitty gritty of these tips.
Make use of a content delivery network:
CDN offers web content to the end users irrespective of their geographical location. Hosting a website using one server will save you as all user requests will be sent to the same hardware. However, load time will increase if users are far from the server but this is different from CDN. All requests are directed to the nearby server for CDN. As a consequence, all requests are processed quickly. While this is an expensive method, it is the most effective to increase your website speed.
Use a better host: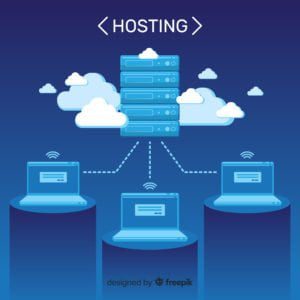 Three types of the host are recognized; shared hosting, virtual private servers hosting and dedicated server host. While sharing the host is the most used and popular all over the world, but it is a bit slow. The reason is due to the fact that it shares the RAM, CPU and disk space with other servers. Make sure to select a fast web hosting for best website optimization speed.
Optimize your image size:
Eye-catching and appealing images make your website more engaging. For any successful site, images play a vital role. More graphics and photos attract the attention of your reader to know what products you offer. Thus, optimizing the size of the images since large images may slow down the speed of your website.
Reduce the number of plugins:
More plugins installed on your website will need many resources to run them. The performance of a website tends to slow down due to many plugins. Ensure you reduce their number by deleting the unnecessary ones. But before you take this action, you can run a performance test on your page and identify which plugins are slowing the website.
Reduce the number of JavaScript and CSS files:
More files on your website increase the number of HTTP requests each time visitors visit your website. To do this, you can compile all JavaScript files and do so for CSS files too. As a result, the HTTP request will reduce. You can use the ScriptMinifier, grunt tools or willpeavy tools to compress.
Apply the above simple and effective website optimization tips to boost the speed and increase your overall revenue.
Read Also: