It's impossible to deny that technology has had a huge impact on our society – and continues to change the world at a rapid rate. As such, it's hardly surprising that computer science is an increasingly popular subject to study at college. Degrees in this field combine theory with practical skills to help you better understand everything from programming and AI to cybersecurity and software engineering. These, in turn, have a wide variety of potential applications in all sorts of different industries.
Thinking of getting qualified in the field? Here are just four reasons why studying computer science is a fantastic choice.
1. It offers flexible study options
Computer science is perfect for all types of students thanks to the variety of study modes available. You can opt for a traditional full-time program on a college campus or study part-time alongside your existing work and family commitments. It's also possible to take an online computer science degree, offering maximum flexibility for you to study at a time, place, and pace that suits you – with no compromise on the quality of the program.
2. It's a varied and interesting subject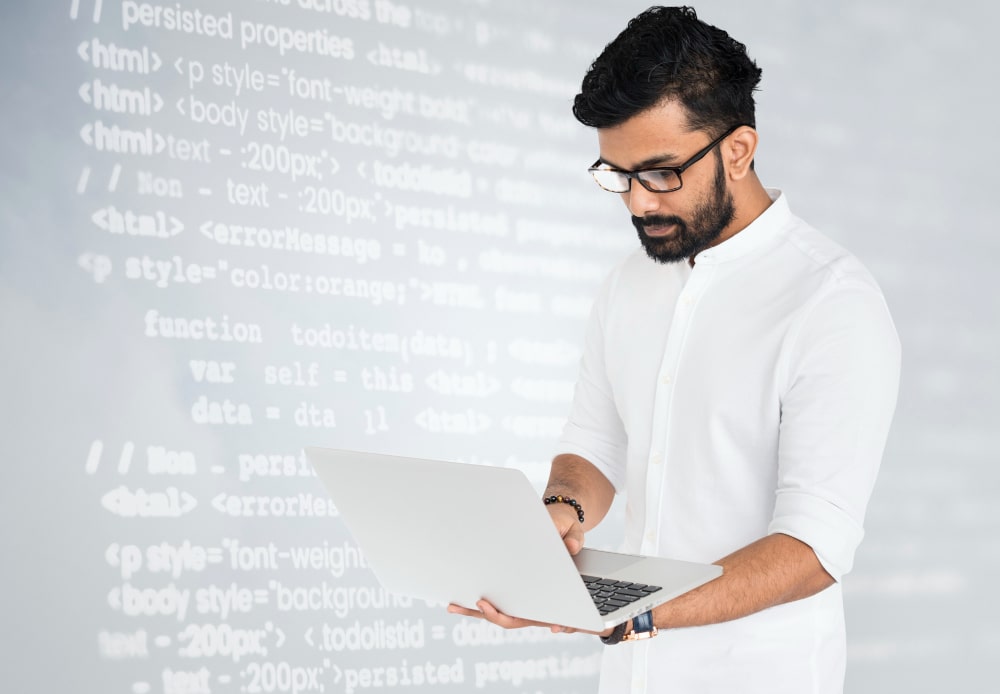 One factor that attracts many people to computer science is the fascinating nature of the subject itself. You'll have the option to cover topics as interesting and diverse as:
Data Structures
Advanced Programming
Digital Security
Server Management
Mobile Application Development
Big Data Applications
This enables you to follow a curriculum that truly matches your passions and career aspirations. This is even more true for those who progress to a master's degree in the subject. Here you can focus on specialisms such as AI, computer graphics, cybersecurity, data science, and software engineering in even greater depth. Not only that, but the field is constantly developing – so you'll never be bored at work!
3. It can boost your job prospects
Many students undertake degrees with the hope
that the qualification will improve their job prospects, and computer science is undoubtedly a good choice in that respect. Computer scientists are heavily in demand, and this situation is unlikely to change any time soon. A bachelor's or master's in the field can open doors to a wide range of career opportunities in numerous industries, such as:
Software Developer
Computer Programmer
Database Administrator
Information Security Analyst
Network Architect
In addition, salaries in occupations related to computer science tend to be relatively high, meaning that you can anticipate enjoying good levels of both job security and financial stability after you graduate. There's also the prospect of working abroad if that's a path that interests you. All of which combine to offer a rewarding and fulfilling career.
4. It could help you to make a positive difference in the world
Computer science is relevant to almost every single industry these days, which means you have the opportunity to put your skills and knowledge to good use in a field you care about. This includes helping to solve pressing problems and make the world a better place for those most in need. For example, you could work in the healthcare industry, research, and education, or science and engineering.
So, what are you waiting for? Start your application for a computer science degree today!
Also Read: