The day when love is in the air! Valentine's day is near, and it is time for you to show your love and affection to your beloved ones. On this day, you must resolve your fights and let go of your ego and gift something unique and beautiful to your beloved one.
Before that, let me remind you that Valentine's Day is just not for couples. You can show your love and affection to your parents, cousins, and friends too.
So, we have come up with some unique gift ideas which you can gift to your beloved one.
1. Chocolate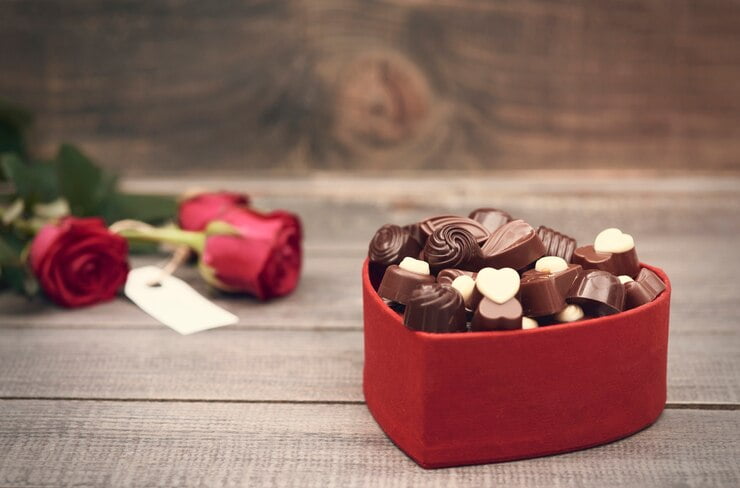 Loved by all, hated by none. A box of chocolate can be one of the best valentine's gifts you can give. For example, you can gift someone a box of Ferrero Rocher. The chocolates of 10-12 come in a small packed box, making it a perfect valentine's day gift.
Chocolate symbolizes affection, care, love, and passion. Now, it is impossible for someone to hate chocolate. And it comes in beautiful and premium packaging making it a perfect gift to put a smile across someone's face.
2. Perfume
Perfume can be a bit inexpensive, but it shows your affection towards someone. Gifting perfume to someone will be like whenever they use the perfume, you will be definitely on their mind. Gifting perfume to someone shows your care and dedication for that person because you will have to put in a lot of thought.
Perfume is also something that can be used on a daily basis and will not be left standing in some corner of the house. It comes in glass bottles, and the packaging is also premium and good, making it the perfect gift to give somebody.
3. Books
For a book lover, being gifted a hardcover book would be like a ticket to heaven. Gifting books to someone will show how much you love that person and want them to remember you. Books can be both inexpensive and expensive, completely depending on your budget.
You can give a romantic genre book to someone who loves romance, like The Notebook or The Fault in our stars. You can also gift thriller or fantasy fiction like Harry Potter and Percy Jackson. There are various choices you can get, making it the perfect gift for your valentine. So, if you are looking to buy unique gifts online, books can happen to be a great option.
4. Customized coffee mugs
Coffee mugs that are customized can be the perfect gift for your valentine. It will show how much thought and care you have put in for that person. You can customize it by putting your loved one's photo or writing BFFs or anything of your choice.
One of the very good ideas for coffee mugs is kissing mugs. They are generally sold in a pair, and they look adorable and cute. They are not very expensive and make up for the perfect gift for your valentine.
Related Resources: 7 Extraordinary Gifting Ideas for Coffee Lover
5. Bluetooth beanie
Not only is it a perfect and useful gift, but it is also very unique. Bluetooth beanie can do two works at the same time. One, it is going to help your beloved feel warm.
Two, it has in-built speakers which will help your beloved one to hear their favorite songs while working out or while doing anything else. This can be a bit expensive, but it is a good investment. It is thoughtful because it shows your care. It can also be a surprise because not many people know about it.
6. Make-up
This is a gift that is luxurious and useful. Gifting one's favorite make-up brands to someone will make you look good in their eyes. There are various things that come under make-up, like lipstick, eye-shadow, eyeliner, blush, kajal, etc.
You can start with lipstick since it has various shades and is loved by everyone. Choosing a good lipstick shade will make you look thoughtful and caring. You can also gift eye shadow or kajal to someone and a good brand like SUGAR or Sephora.
Final Thoughts
Now, here is your list of valentine's day's gifts. These valentine gifts are pleasing and memorable and not very expensive as well. Thus, you can gift them to someone and please them easily.
Read Also