Aromatherapy can be soothing and calming for a good sleep and acts as stress relief, good smell acts as a complimentary for a good sleep and good mental health, most of the people they do not prefer them because they are not aware of the advantages of It, it acts as anti-anxiety and helps in balancing the mind, body and the spirit, in this the essential oil helps to keep a balance in the body it normalized the emotions helps in providing peace of mind and reduces the anxiety.
The nerve which takes part in the sense of smell is the olfactory nerve where it receives the sense of smell through the nose and then reaches to the nerve and the brain. Aromatherapy acts as a medication for most of the problems in the body.
These essential oils are extracted from various plants or trees which helps in getting good sleep and acts as a stress relief area, which provides a very relaxing effect. It helps in stabilizing the heart rate, Blood pressure and helps in getting the brain in a relaxed state.
The Types Of Essential Oils-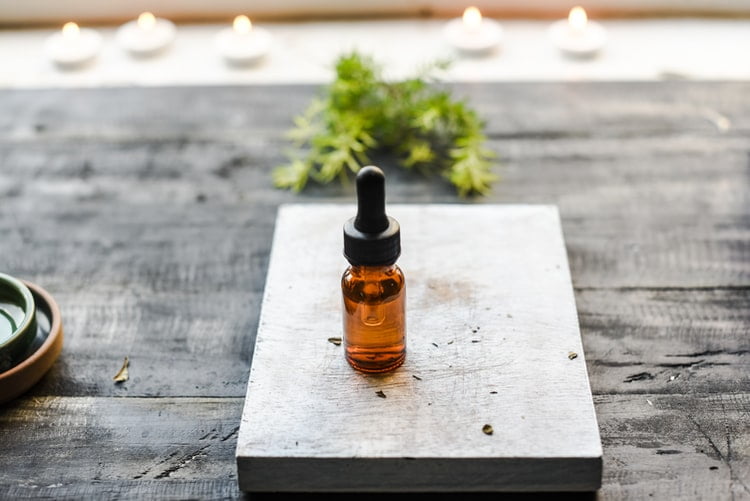 Lavender oil is extracted from the lavender shrubs,
Is extracted from the bergamot fruit where its smell is similar to orange or lemon, it also acts as an antibacterial properly
Is an essential oil that has a sweet floral aroma that helps in calming the nervous system, and helps in stabilizing the heart rate,
Yuzu is a yuzu citrus smell that helps in stabilizing the stress rate and heart rate within 10 min.
Is extracted from the cedar tree, clary sage is derived from the salvia herbs,
Clary sage is derived from the salvia herbs
Oil is extracted from the chamomile flowers which helps in curing Insomnia
Jasmine is extracted from the jasmine flower which has a very sweet and slightly floral smell that will instantly help in balancing the hormone level of the body.
These scents are not so strong but It provides a great effect on the neural system of the body and provides great relations in the body and has a great calming effect on the body, which helps in getting good sleep and also provides stress relief and they hardly show any kind of side effects as well.
Advantages of Using Essential Oils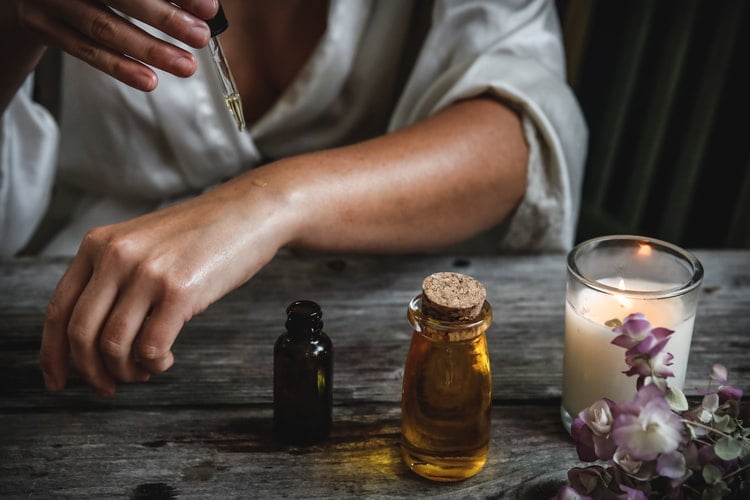 The advantage of using essential oil is that it helps in curing the people who are suffering from insomnia, to minimize the intake of caffeine, reduces stress, helps in relaxation of the body, helps in balancing hormones in the body, also helps in reducing anxiety, heartbeat, and acidity.
It is very important to handle essential oils with the care it can be rubbed in the palms of the hands or feet, it can be used as room fragment by storing it in the defusers, used as candles by mixing them with wax. In case the essential oil is being applied to the skin it is always safe to first mix it with some coconut oil or any other body oil.
Before buying an essential oil it is very important to read the ingredients and to test it by using it in a small quantity, which will help in recognizing that one is not allergic to the type of essential oil which is being used. Essential oils have a lot of benefits to one's health as discussed. It helps in reducing anxiety, stress, cures depression and anxiety.
Blankets play a very important for a good sleep because especially at night to provide a cozy and warm temperature in the bed, the duvet blankets are considered one of the best blankets which are used is as soft as a cozy pillow, it is a quilted blanket that is filled with the natural or synthetic filling, you can easily change the cover of the blanket so that it does not gets dirty there is much difference between the comforters and duvets blankets because they are thicker and they have protected covers on them, the main advantage of a duvet cover is that whenever you want you can easily remove it take it for a dry clean, you can have duvet covers for your duvet blankets with various designs and patterns according to the interiors of the rooms it can be cotton, synthetic or silk.
Generally, the cost of the duvet blanket depends on the type of the quality and the which type of filling being used, generally, the duvets which are made from wool or silk are more costly than the normal duvets, there are a great variety of duvets that are available in the market but it is very important to select the right there are various types of filling that are used like goose feathers, silk, wool, polyester, cotton or polycotton.
Maintaining a duvet is very easy like the whole duvet blanket may not be required to be cleaned if there is a need only the duvet covers need to be cleaned manually or it can be easily cleaned on the washing machine.
A duvet comes in various sizes such as full, queen, twin XL, twin, and king size and it is very flexible, that is it can easily fit on any size of space or bed. It is not heavy, it is lightweight and it can be easily carried. One can easily fold it by rolling it and it can be easily stored anywhere around in the room when it is not required.
Most people choose the Duvet blankets over the comforting ones because duvets are considered more luxurious and considered to be sophisticated which adds a charm to your bedrooms especially for the rooms having aesthetic ambiance.
The advantages of using duvets are, it does not require extra maintenance, can be easily cleaned, cost-friendly, easily affordable, soft and cozy and the duvet covers can be easily replaced whenever you want and it also provides good quality sleep.
Conclusion
One of the best things about aromatherapy is that it is completely safe for your health and does not have any unwanted side effects. Aromatherapy is an alternative medicine that can greatly help you to achieve relaxation. Whether you are looking to get rid of a bad headache or just want to feel more relaxed and at ease, then this could very well be the answer to your problem.
Read Also: