Let's be honest, there are some games which are designed just to make it extremely difficult to level up. What a pain! Yet, you love the game so much – heard so many good things about it – you just have to see what happens at the next level. Whether it's missing jumps or getting blasted by the same enemy, every single time, it's hard not to get discouraged and to simply give up.
On the other hand, it's not like you to give up so easily. You know, first hand, that there is a lot of truth to the no pain no gain mantra. You've put so much time and effort into your game, giving up would be futile. Nonetheless, a game would be boring if it was too easy. What's the point? You want something that can challenge you for hours. But, if you've tried everything – all the cheats; all the tips and tricks – then perhaps you need a new accessory to give you the edge you desire. If so, then we have the perfect list for you.
1. X Rocker Pro H3 Audio Gaming Chair
In order to be considered a serious gamer, you need a gaming chair. And, if you are in the gaming chair league, then the X Rocker Pro H3 Audio Gaming Chair puts you in line with the cream of the crop. You can forget about quitting games because your back hurts or your legs have fallen asleep. This chair has all the support you need, but it also has four mind-blowing speakers to immerse you within the center of the action. Just one listen of the powerful subwoofer is life-changing. Why not get two – then, you can play some games with dad and see who comes out on top. This chair also comes with vibration motors which can be completely synchronized to your game. With a chair like this, why wouldn't you want to level up?
2. Roccat Vulcan 122 AIMO Mechanical Gaming Keyboard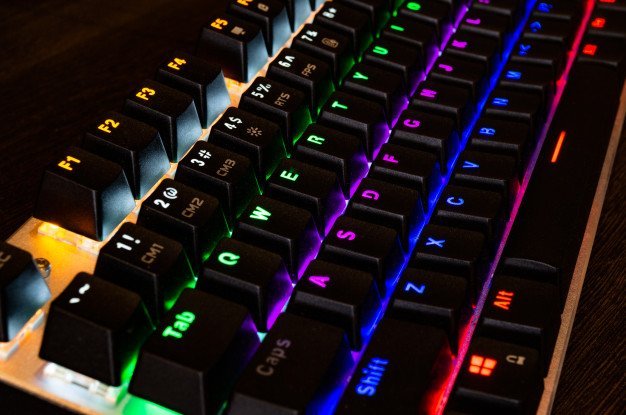 You can continue playing on your average keyboard, or you can move forward in your gaming life with the Vulcan 122 AIMO. These are fully mechanical keys we're talking about. Moreover, they have a visually stunning backlight effect and are aligned with tactile key sensations. This is the perfect keyboard for serious gamers because it is also responsive, strong, and durable. When others have to quit, you will have the support to carry on.
3. Headsets for PC Gaming
You can't really call yourself a gamer without the right headset. You truly need something hands free for obvious reasons. This is especially important for multiplayer games where you need to keep your team on target. At least now you will know that you can level up with one of your headsets for PC gaming.
4. Atlantic Gaming Desk
There are so many decks on the market, but only a select few were perfectly designed with gamers in mind. This is the desk that will make you feel like a king in your kingdom. Apart from its sturdy legs, it also has cup holders so you never have to leave for a drink break. And, there are special attachments for organizing your other accessories. Furthermore, the legs are padded so you won't have to worry about scratching up the floor.
5. Roccat Sense AIMO Gaming Mouse Pad
You're not an ordinary gamer, so you can't rely on an ordinary mouse pad. The Sense AIMO gaming mouse pad has a vivid RGB light guide around its border, with two programmable zones. The machine-stitched cloth surface is flexible while providing fast speed and great control.
Now you know which accessories will help you level up. Get one, or get them all.
Read Also: