For many new or aspiring real estate agents, the dream of selling commercial real estate is one that holds a great deal of allure. Far above the small commissions and modest pay associated with residential real estate, commercial real estate sales offer both prestige and pay in equally large amounts. If obtaining these is your goal in life, then commercial real estate might be just the thing for you.
Of course, getting into commercial real estate is not easy; otherwise, everyone would do it! Becoming a commercial real estate agent requires a blend of skill and intuition that most real estate agents simply can't get a solid grip on. In order to master these skills and gain this intuition, you have to be willing to go outside your comfort zone and experiment with new techniques and strategies.
Additionally, if you want to become a commercial real estate agent marketing to domestic and international investors, you're going to need a heaping dose of good advice and guidance. The best way to get this advice and guidance is to find a real estate agent or realtor in your area who works in this field and ask them for advice. They'll likely be more than happy to help you.
To help give you a place to start as you embark on your journey towards becoming a commercial real estate agent, we're writing this article as a general guide for any real estate professional with this goal. In it, we'll be offering you some solid advice to help you on your way towards this goal, as well as some helpful words of instruction from those with experience in this field. With all of this said, let's get started!
Advice for aspiring commercial realtors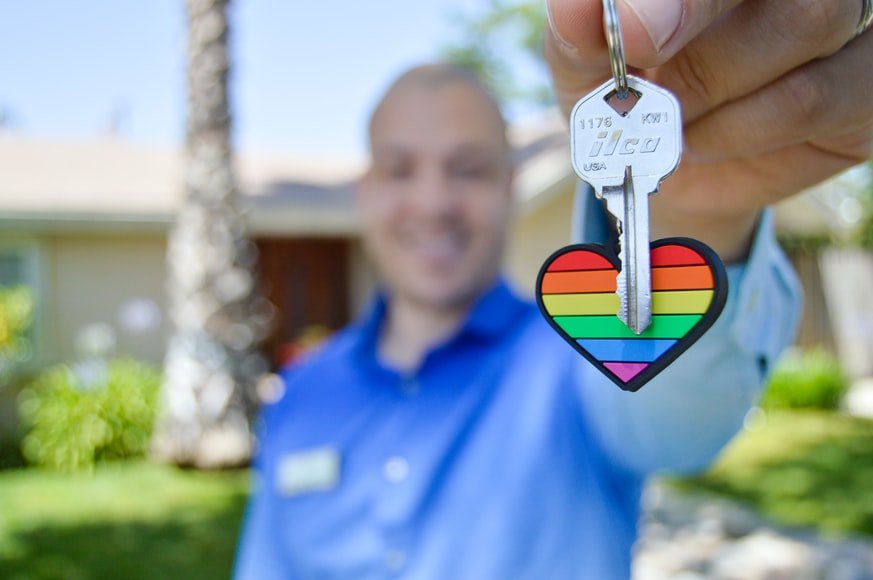 Once you've set this as your goal and have decided that you want to become a real estate agent specializing in commercial sales, you're going to need some direction. With that in mind, we're here to give you some solid advice from experienced commercial real estate agents. These tips are born of the trial and error of the pros, so you don't have to make the same mistakes to learn the same lessons. Let's get into it!
1. Take a commercial real estate course
This may come as no surprise to those with a bit more experience under their belts, but the best place to start when seeking an entrance into the world of commercial real estate is with a course aimed at your demographic. Many of these courses are available online and cost little or nothing. If you have no idea where to start, this might just be the thing for you.
A commercial real estate training course will go a long way towards helping you better understand the basics of acquiring, maintaining, and marketing commercial real estate. While the basic tenets are not drastically different from those you will have learned when acquiring your real estate agent's license, there's definitely a lot to learn before you can start selling commercial real estate.
This being the case, a commercial real estate training course will help you get your bearings and give you a solid foundation from which you can proceed with ease.
This specialization is one in which starting can be difficult, but once you do you'll find that it only gets easier. The more familiar you are with the world of commercial real estate, the more comfortable you'll be selling commercial real estate. You'll be wheeling and dealing in no time!
2. Seek advice from the pros
Once you've taken a course on how to best deal in commercial real estate, the best way to proceed is to find someone who works in this field and ask for their advice. As we mentioned earlier, your best bet at meeting someone who fits this description is to find a real estate agent in your area who works in this field and set up a meeting.
As you might expect, the world of commercial real estate is full of well-hidden pitfalls and snares that are enough to turn away even the most ambitious and resilient of real estate agents. While a commercial real estate course will do a great deal to prepare you for these hidden caveats and traps, the best way to avoid them is to ask advice from someone who has already dealt with them in the past.
Once you get started getting some commercial real estate listings, you'd do well to keep this contact in your phone at all times. You never know when you might need some advice or direction, after all! If you nurture a strong friendship with one such real estate agent, they'll be there whenever you need their help, and that's something you just can't put a price on.
4. Find the right brokerage
Of course, book learnin' and good advice will only take you so far. If you want to really reach your full potential as a commercial real estate agent, you're going to need to join a commercial real estate brokerage. This step will be a bit trickier than the previous ones, but with some hard work and a bit of luck, you'll be working at one in no time.
First of all, you'll need to submit your application to as many commercial real estate brokerages as you can. Competition at these firms is somewhat fierce, so be ready to impress. Once you've secured an interview, put on your Sunday best and go in for the meeting. Speak cordially and be quick to remind them of your qualifications. Don't forget to mention that commercial real estate course you took!
Another useful tool in one such interview is a good recommendation or two. Ask former clients, colleagues, or employers to write up a concise but congenial letter of recommendation that mentions some of your positive qualities and skills. With this letter in hand, you've got a much better chance of being hired!
5. Get networking
After you've signed to a brokerage, all that's left to do is find listings and start gathering clients. While an effective and coordinated marketing strategy will do a great deal to further this goal, networking is one of the oldest and most effective methods of getting both clients and listings. You won't be successful if you aren't good at networking!
Many real estate agents make the mistake of thinking that networking has to be some kind of gung-ho, aggressive exercise in being as insufferable as possible. This simply isn't the case! For a good real estate agent, networking is finding those in need of your services and doing your best to help them get whatever they're looking for.
If you approach networking from a human perspective and simply go out with the goal of making meaningful connections, you'll eventually be successful. Once people trust you as a friend, they're vastly more likely to refer friends or family interested in purchasing or selling commercial real estate. If you adopt this method, you get friends and business; what's not to love?
Conclusion
Well, that's it for today. We do hope that this advice will help you achieve your goal of becoming a commercial real estate agent or adding this skill to your real estate agent's toolbox. We won't sugarcoat it; this business can be a lot tougher than residential real estate. Nevertheless, with some determination and willpower, we're sure you can do it!
Read Also: