It's no secret that going green has become a major trend in recent years. As a country, our preferences have begun a slow shift toward things like organic food, eco-tourism, electric cars, and buying local.
Given the popularity of today's sustainable lifestyle, it's no wonder that many Americans are bringing the trend inside by opting for more energy-efficient homes! The right materials and strategies can make a huge difference in terms of a home's sustainability, whether you're building a property or converting one. If you're looking for ways to adopt green home practices where you live, here are four strategies to try.
1. Start With an Energy-Efficient Design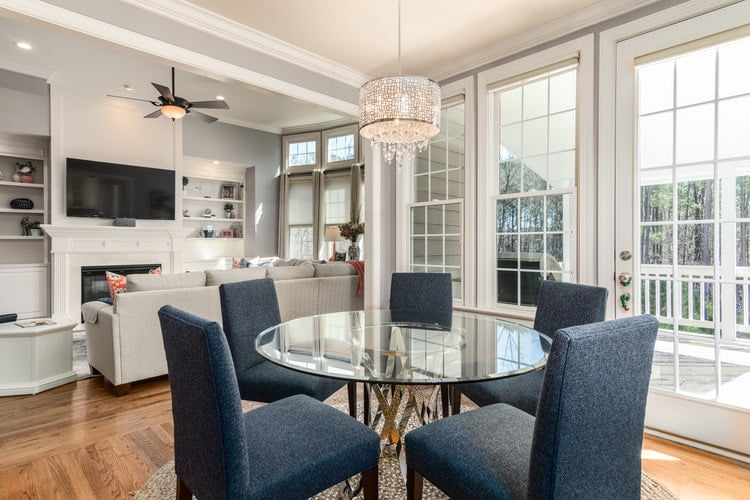 Green homes start with sustainable design. From the beginning, builders and homeowners can incorporate eco-friendly design to make a home more energy-efficient from the foundation up. This means considering everything from window placement and insulation to ventilation and lighting.
These types of structures are known as Zero Energy Ready Homes, and they're built to last. To learn more about the process—and to find a certified home builder near you—check out the details from the U.S. Department of Energy.
2. Invest in Eco-Friendly Technology
If you can't remodel your home with a more energy-efficient home design, you can still reap the benefits of sustainability by investing in the right technology. One of the easiest ways to do this is to upgrade to ENERGY STAR devices and appliances, from dishwashers to air conditioners or shop for electric vehicles.
Beyond this, a clear way to opt for energy efficiency is to install solar panels on your home. The right system can help you save money while also saving the environment, provided that you partner with an experienced local installer. For more information, check out the details at https://blueravensolar.com/north-carolina/.
3. Opt for a Cool Roof
Putting solar panels on your roof can be a great help in terms of sustainable living, but don't forget to consider the roof itself! Because your roof gets a lot of light and heat, finding the right eco-friendly materials for the job can be a great help.
The perfect roof will be light in color and use materials like tile, metal, or slate. You can also opt for a cool roof coating to help reduce your energy use and improve your home's comfort.
4. Reconsider Your Landscaping
It should come as no surprise that large trees can help shade and cool your home, reducing summer AC costs by up to 35%. Planting trees now can help you reap those benefits as you enjoy your home for years to come.
In addition, your landscaping can also help you conserve energy. Consider planting hedges to help protect your home from the wind or from temperature loss, and opt for native plants and smart irrigation to reduce the need for heavy watering.
Try These Tips for Energy-Efficient Homes
If you're hoping to make sustainability an everyday practice, there's no better way to do it than by going green right where you are. Energy-efficient homes allow you to live sustainably without conscious thought, making it an easy way to help the environment. As you reconsider the design of your property, be sure to try these strategies out!
Looking for more helpful guides like this one? We've packed our blogs with tons of insights on technology, trends, and more—so check them out for more information!
Read Also: