Have you ever wondered how to get LinkedIn URL so that you can stand apart from the crowd? Can you modify the link? Please read the article to learn about the LinkedIn social networking site and how to use it to your advantage!
It is also important to note that certain features of LinkedIn help you come up in the spotlight for recruiters and employers! I will be discussing the significant features of LinkedIn and the way the features connect job seekers, recruiters, employers, peers, and followers.
As a social networking site, LinkedIn is also effective for brand growth and development. It highlights the company's performance and changes on a platform with a large following.
How To Get Linkedin Url & Why You Should Get It!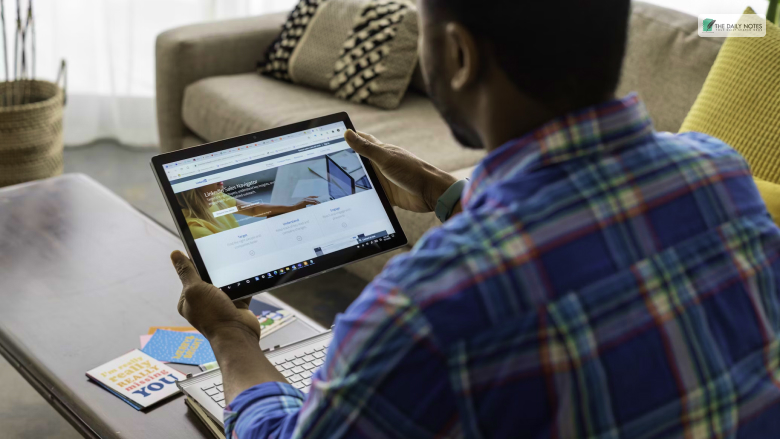 The LinkedIn URL could encourage an individual's profile by giving them more exposure among recruiters. According to the statistics by Paperflite, the average user on the social media networking LinkedIn spends around 17 minutes a month.
Branding a company or product is easy if you are on the LinkedIn platform. There is enormous potential for growth through LinkedIn networking—some of the most sought-after employment vacancies. LinkedIn URL helps you in making your profile more personalized.
Are you wondering what is my LinkedIn URL? I will discuss the easiest and quickest way to brand your LinkedIn profile with a personalized URL.
What Is LinkedIn?
LinkedIn is a social networking site different from other social networking sites such as Facebook, Twitter, or Instagram. It is specifically focused on the business and corporate world. The professional interaction on LinkedIn and the development of professional networking is what sets it apart from others.
LinkedIn can be used by job seekers, employers, recruiters, sales navigators, and others. It creates several opportunities for people who want to build professional relationships, get into a relationship with probable clients, or generate leads in the employment field.
LinkedIn has two membership types; one is free of cost, and you do not have to pay any money to use the application. However, some features are only available in the LinkedIn premium services.
For the premium services, you need to pay $39.99 a month for a job seeker, while if you are a business person, you need to pay $59.99, and the services are different. The service is most effective and efficient for recruiters and sales navigators because of the Premium Services features.
How Does LinkedIn Work?
LinkedIn works effectively in maintaining a record of all your professional and employment qualifications and achievements. As a member, your skills and achievements will be highlighted, especially those related to education and employment history.
Your professional network needs to be aware of significant developments in your life, such as promotion in a job role or change in a company or industrial field. Your job history is shared with colleagues and others in your LinkedIn connection.
However, people not your LinkedIn connection only have access to your profile if they have premium services. It is, therefore, another advantage of using LinkedIn Premium because you can check others' profiles, make saved search queries, and message people without being on their connection list.
What Are The Features Of LinkedIn?
I will be helping you identify some of the basic features of LinkedIn as it gives you the ability to check the profile of your peers. Further, it contributes to aggravated searches of recruiters.
Further, it helps in developing an insight into the user's account. There are different premium tracks based on your profile, such as sales navigator, recruiter, or job seeker; you can apply! Wondering, how to find LinkedIn URL? Keep reading!
What Is A LinkedIn URL?
In LinkedIn, there is an URL address specific to each account user. Did you know that you can change the LinkedIn URL? About 575 million users worldwide use LinkedIn, which means there is high competition for every job that is up for grabs on the social media platform.
LinkedIn has a URL that matches the original name of the account holder. Apart from that, it can also be customized to support the profile type and features. The URL helps employers and recruiters to find you easily. Users can add business cards, email signatures, and resumes to the URL link!
The original name is included in the LinkedIn URL highlighting the user and their appropriateness to employment opportunities advertised on the networking site. For each account, the professional way of integrating a resume and a profile can be done through a URL.
How To Get A LinkedIn URL?
One of the significant features of LinkedIn URL is that it makes you easily searchable. Further, it also makes it easy for you to share your profile with recruiters or employers, helping them understand your educational and professional qualifications and achievements.
It is very easy to get an URL, especially because it helps the professional development of Human Resource teams and companies. They can look you up easily and better understand the account and holder.
You can easily get a LinkedIn URL; for that, you have to log in to the LinkedIn profile. Then check the URL on top of your browser to access the profile! When creating a resume, you can add the URL.
If your question is, how to share LinkedIn profile? You can copy the profile link by clicking on the web link, highlighting, and copying it! Once done, you can paste it wherever you want! You can see the LinkedIn URL in different places, such as Android mobiles, iPads, and iPhones.
Further, once you find the LinkedIn URL, you can click on the link where you will receive four options: copy, Open, Share With, and cancel, you have to click on the share with the option, and you get the opportunity to share it.
What Do We Know?
It is easier now that you know how to get LinkedIn URL, right? The basic aspects of the application are to request and give recommendations along with searching LinkedIn for employment opportunities.
Further, you can read the article to learn some basic differences between the Premium and the free account. However, the premium account will be less effective if you are just a job seeker.
Comment to let us know what you think of the URL and how it helps you grab attention!
Read Also: