Women and jewelry have been best friends for millennia, and this passionate relationship seems never to cease, creating golden opportunities for jewelry businesses to thrive. Ladies are never tired of getting more and more gems, so no wonder that jewelry subscription boxes have become a trend in the subscription e-commerce market.
Jewelry subscription boxes are simply great. Imagine that for one flat rate, you won't have to make a run for a jewelry store or browse the web (and bite your nails in case of a late delivery) for the ideal piece to complete your look for the upcoming party. Instead, you can pick jewelry from subscription services, and it will arrive right at your door.
What is more, you often have a choice between renting the item or keeping it for good. Super convenient, isn't it? Here are 8 of our favorite jewelry subscription boxes to help you choose your best match.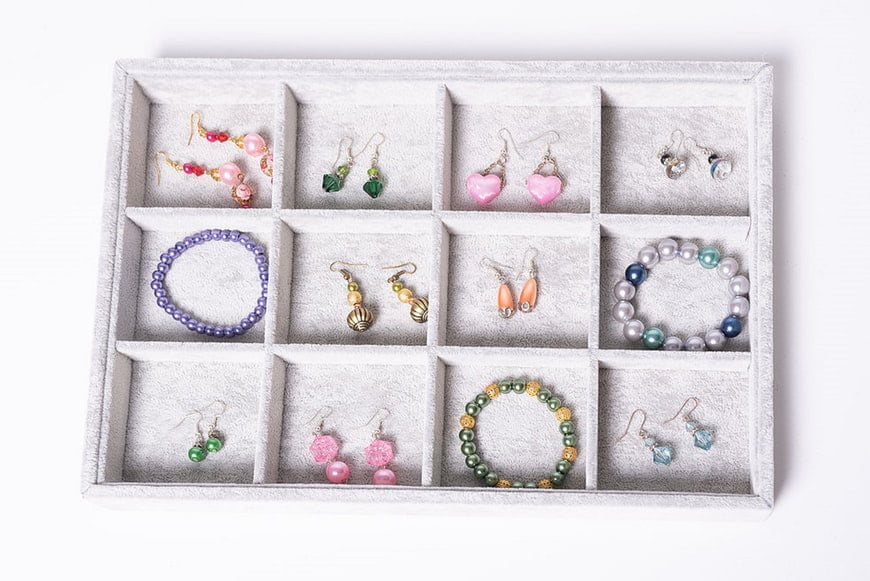 1. Glamour Jewelry
Glamour Jewelry sends two new jewelry pieces — these can be earrings, necklaces, and bracelets — to their subscribers each month. The pieces are yours to keep, and you can pick and choose silver-plated, gold-plated, or rotation of finishes every month, depending on your preferences.
Although this is not a rental subscription, if an item doesn't satisfy your expectations, Glamour offers a 30-day return policy. Prices start from $34 per month.
2. Rocksbox
Rocksbox is a rental service that offers high-grade jewelry from a significant number of brands. Rockbox allows you to either hand-select your pieces or entrust the choice to their stylist. For the monthly rate that starts from $21, you get three pieces at a time to rent from the Rocksbox collection.
But that's not all: you can buy the items you love most at a discounted price. In addition, the service allows you to add items to your wishlist and get at least one of them in your next monthly shipment.
3. Emma and Chloé
For just $35 per month, Emma and Chloé's subscribers get a fantastic piece of designer jewelry worth between $50 and $100, created by independent French designers, every month. This box can become your fave if you don't mind getting surprised every time the parcel arrives: the only thing you are free to choose is the tone: gold or silver. Apart from a gorgeous piece of jewelry, their subscribers regularly find extra lovely little surprises in the box.
4. Audra Style
Audra Style might be your best fit if you're mad about bold, eye-popping earrings and want to grow your collection constantly. They offer a monthly subscription for colorful statement earrings, light and easy to wear, which are completely unique and designed specifically for Audra Style's subscribers.
The pieces they offer are made from wood, acrylic, leather, brass, and other materials. You can choose between one or two pairs of earrings, earrings plus a bracelet, or two pairs of kids' earrings monthly subscription. In addition, there is also an only bracelet option. Prices start at $22.50.
5. Switch
Designer jewelry has become more available than ever before, thanks to Switch. This rental service curates gorgeous selections of jewelry pieces, including items from couture lines and emerging brands. As a Switch member, you are free to rent and keep the jewelry for as long as you prefer or trade it in for another piece as often as you like.
Depending on the tier you go for (prices go from $40 to $90 per month), you can enjoy from one to three designer items every month. And a cherry on top: for each month with Switch, you receive a credit that you can use for purchasing your favorite piece at a special member price.
6. Hang Squad
If you can't imagine your life without constantly contributing to your collection of stylish earrings, scroll no further, Hang Squad looks like what you need. Each season for $22, you'll receive two pairs of delightful earrings to keep. Bear in mind that it's a welcomed surprise what's in each box.
After you set up your subscription, you'll have to fill in an extensive style profile to let their team know what you like and what you don't, including details on your style, favorite sizes, and finishes. Based on this info, the Hang Squad stylists will curate a box that will perfectly meet your style and preferences.
7. Pura Vida
Pura Vida, famous for its exciting bracelets, is the best option for an affordable jewelry subscription. This service sends exclusive two-piece jewelry set each month for $19.95. Of course, you pay even less if you opt for a more extended subscription period.
Each box features a combination of two gorgeous items, including rings, earrings, bracelets, necklaces, anklets, and toe rings. The trendy and versatile jewelry they offer is excellent for everyday wear.
8. Charm with Me Club
Charm With Me Club subscription service sends unique themed European-style charms every month. The first box includes a free starter bracelet (you choose between a single- and a double-wrap bracelet), so you can start building and showing off your collection right away. In each box, you'll find two to four exclusive, high-quality charms belonging to a specific theme that will vary each month.
Final Thoughts
All in all, jewelry subscription boxes are a terrific way to refresh your look with new jewelry and try on classy couture pieces each month without breaking a bank. Undoubtedly, the jewelry subscription business will remain on-trend for the years to come. If you're interested in starting a subscription business, check out Subbly for plenty of helpful tips on subscription e-commerce.
Read Also: