Event promotion and management require keen project management skills. Unlike contract work which has somewhat elastic timelines for completing milestones, every major event has a hard deadline. Missed deadlines result in diminished value for attendees, sponsors, and organizers.
Event Promoter Ismail Sirdah of Duluth, Georgia, is the owner of Lulu Promotions serving the greater Atlanta area. Before event promotions, Mr. Sirdah was a hospitality entrepreneur and developed a talent for relationship management, particularly among Hispanic communities. While a restauranteur, Ismail began donating his time to help industry peers master event promotion. He shares 11 event promotion tools to help professionals make the most of their next event.
Here are the Latest Helpful Tools for Event Promoters:
1. Google Workspace
Google Workspace, or Google Suite, is not strictly an event promotion tool, per se. However, promoters understand the heartache associated with notes on scraps of paper or key emails buried deep in one's inbox.
In many ways, Google Workspace is the cloud alternative to Microsoft Office, except that it is more affordable and includes more productivity app selection, such as spreadsheets, video conferencing, word publishing, instant messaging, and much, much more. Team members can jot notes or build content and designs before sharing that information with colleagues over the web, says Ismail Sirdah. For professionals, team members can sync calendars, manage inboxes, and integrate Google Drive documents for greater efficiency.
2. Slack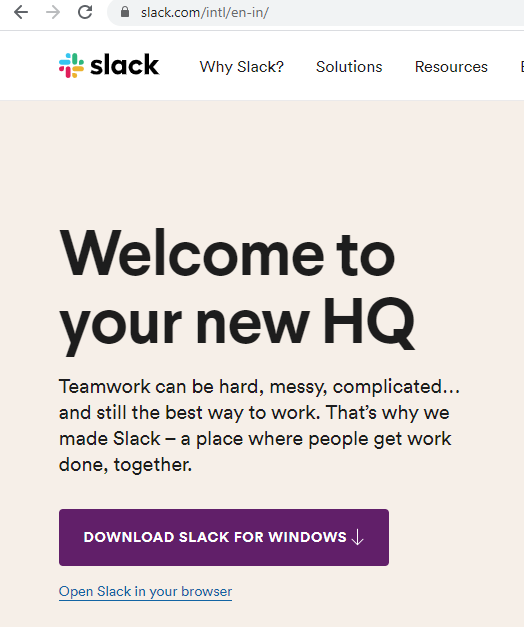 Slack takes the idea of instant messaging and puts it in hyperdrive. A social media platform built especially for professionals, team members can integrate hundreds of productivity apps (including Google Workspace), break out into groups, and respond in a real-time fashion.
Event promoters working remotely will find Slack especially satisfying and reliable. Since the outbreak of COVID-19, Slack has become one of the most popular collaborative tools on the market.
3. Hootsuite
Social media is essential to event promotion in the 21st Century, says Ismail Sirdah. Not only should promoters share regular posts on leading channels, but they should also track user-generated content that may be relevant to an upcoming event.
Hootsuite is one of the leading social media management tools available. Promoters can create a sequence of posts and schedule them across various platforms. They can also track branded tags and hashtags pertaining to their upcoming event
4. Grin
Influencer marketing is now a key component of many event promotion strategies. Without the right tools, influencer relationship management (IRM) can seem almost too overwhelming for event promoters.
Thankfully, GRIN's intuitive IRM platform addresses these pain points masterfully to help brands integrate influencers and brand ambassadors into every facet of their marketing, including event planning. The software comes equipped with contract templates, recruiting tools, attribution tracking, and even intricate social media engagement metrics (i.e., post likes, comments, shares, etc.).
5. Asana
Like Google Workspace, Asana is not just a tool for event planners, but its productivity advantages help event promoters stay impeccably organized, says Ismail Sirdah. There are calendars, to-do lists, endless team collaboration tools, and much, much more. Asana alternatives like Trello and Wrike offer some of the same features, but so far, Asana outperforms them all. Check out the pricing structure of Asana business to see how they compare to their competitors. It is one of the leading project management tools across multiple industries and integrates with a wide range of other productivity tools and social channels.
6. Eventbrite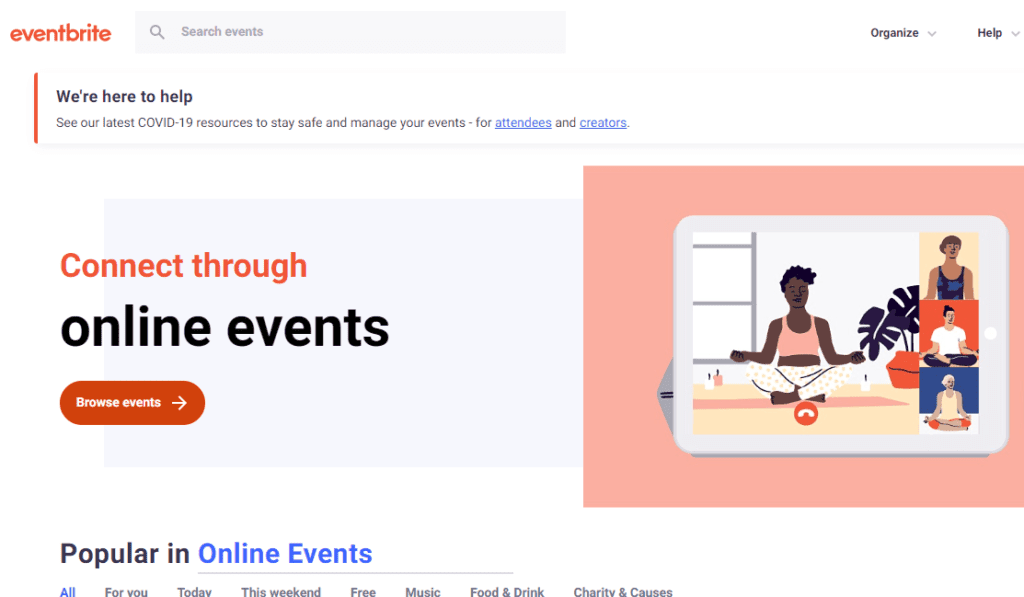 For event promoters, Eventbrite is the closest that any tool comes to being a "one-stop-shop" for basic event planning. Users can create and manage an event from start to finish, including landing page design, digital RSVPs, analytics, ticket sales, and more.
Additionally, says Ismail Sirdah, Eventbrite supplies POS capabilities for the event and its participants. It also integrates with all leading social media channels so that promoters can share event details easily.
7. Facebook Live and IGTV
Virtual events are growing more popular as a result of COVID-19 and brands wanting to extend their reach beyond their region. One of the best free tools for broadcasting events online is Facebook Live and its Instagram counterpart IGTV.
Promoters can extend invitations to both the physical and the virtual events and then record the event live for fans on social media. The best promoters integrate additional participation options, such as assigning someone to answer live comments and questions on Facebook Live to help those at home feel like they are actually at the event.
8. Social Tables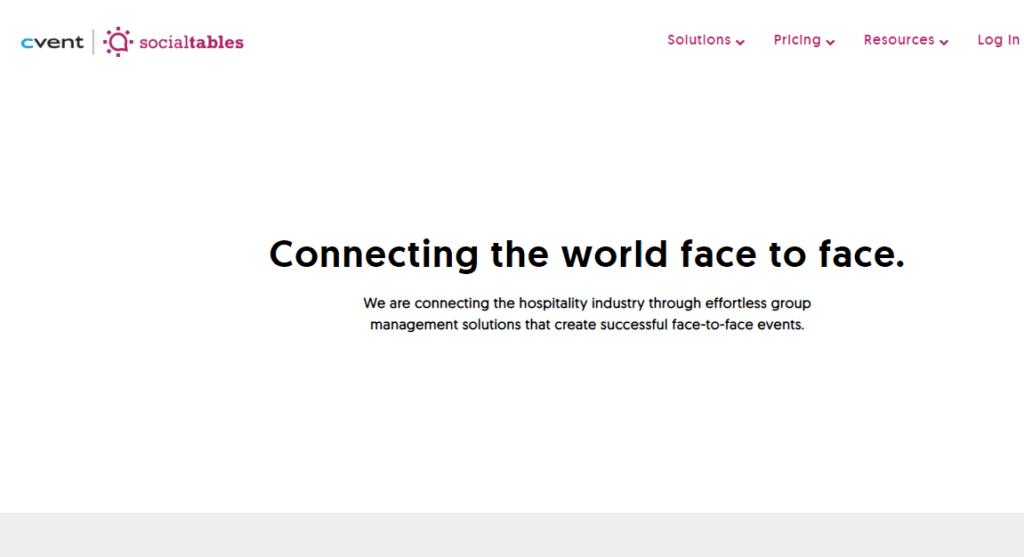 If Eventbrite doesn't have enough bandwidth to support a particular event, one of the best event software upgrades is Social Tables. The platform supplies the same kind of services as Eventbrite, plus a fully-functioning CRM system for attendees and sponsors.
Users can also take advantage of several different visualization and diagram templates to plan seating or booth arrangements. Lastly, Social Tables has one of the best-rated customer support departments in the hospitality SaaS industry.
9. Hubb
If Social Tables is the upgraded version of Eventbrite, then Hubb may be the enhanced version of Facebook Live combined with Eventbrite features. Hubb is an event planning platform that supports in-person, virtual, and hybrid events.
According to Ismail Sirdah, for event promoters that manage attendees by invite-only, Hubb offers amazing automation and management tools for live video, online booth sessions, guest content management, promotion materials, and more.
10. Everwall
In some ways, Evewall is an alternative to Hootsuite, but it does offer deliverables specific to event planning that Hootsuite does not. Everwall places a premium on Instagram and Twitter content sharing and monitoring.
Users can integrate their Slack account and add SMS capabilities to keep attendees and participants informed on a personal level before, during, and after the event. One of Everall's more popular features is its engagement options, such as the social wall and real-time leaderboard.
Ismail Sirdah on Calendly
For networking events and industry conferences, a critical component of a successful event is the ability for participants to follow-up with one another during and after the event. Calendly is an automatic scheduling software for professionals to book one-on-one meetings with prospects.
Event promoters can use Calendly to schedule pitches with potential sponsors. During the event, promoters can introduce Calendly's free version to add value to the event for participants. Users simply share a link (one can easily convert the link into a QR code) with a prospect, and the prospect can select a time that works for them. All Calendly appointments sync with leading email management software, such as Google Workspace and Outlook.
Read More: