There's no denying that cable management can be a nightmare. There's nothing worse than glancing underneath your desk to find a tangled mess. Not to mention how challenging it is when you're trying to remove something.
If you want to improve the appearance of your home office, or even behind your television for that matter, there are some tips you can follow.
Below we are going to discuss how you can manage cable clutter.
Sound interesting? Then let's get started!
1. Remove unnecessary appliances 
The first step in organizing is to make sure you only have what is necessary. If there are any items you no longer use or leads that don't seem to have a purpose, remove them altogether.
You might also look at getting appliances like these wireless printers to eliminate unnecessary cables even further. The fewer you have, the easier they will be to manage.
2. Tie cables together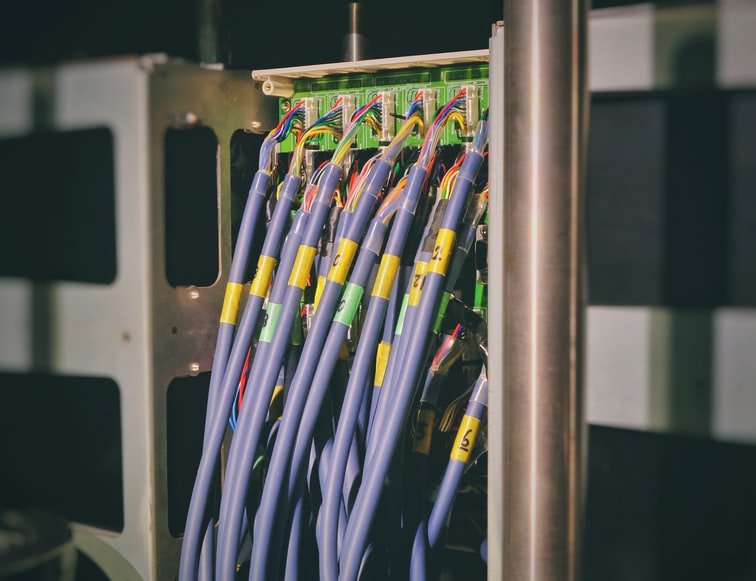 Another one of the easiest and most affordable ways to tidy your cables is to tie them together. This will help them appear less cluttered and prevent them from getting tangled amongst each other.
Zip ties are a quick, long-term solution, but if you don't have any available, you can also use toilet paper rolls and tape. Just make sure that the leads are all in good condition. Safety comes first.
3. Shorten the cable length
While you're tying your cables together, it's also an excellent time to consider shortening their lengths. It will make that messy desk look more organized, and you won't have to worry about tripping over any long leads.
There are a few different ways that you can do this without physically cutting them. For instance, this wrapping solution here is quick and simple to follow.
4. Label each cable individually
While you may have made your cable clutter appear less messy, this can often make it more complicated to identify them. When they are bunched together, you can't see what leads where.
Therefore, labeling each one individually is one of the most helpful tips to follow. Old bread tags are a great cheap option to get started, but you can also write on duct tape or purchase a special label maker.
5. Move cables off the floor

Finally, the last way to clean your desk is to make sure you move your cables off the floor. Where possible, hide them out of sight by either taping them underneath the desk or storing them in a basket.
Command strips are also a good option as they can secure your furniture or wall without causing any damage. Double-sided tape or Velcro can also be used for power strips and surge protectors.
Final words
And that's it! These were some different tips to help manage cable clutter. Remember, prevention is critical, so while it may seem like an enormous task ahead, just think of how much easier it will make things. With an organized space, you'll be more productive in the long run.
Read Also: