Social and search listening is an efficient method when it comes to optimizing a brand's digital media performance. In the last few years, web monitoring through brand monitoring tools and software has helped brands in many ways.
It is important for brands to be aware of what users say, post and share on the internet. This includes both search engines and social media. When people plan on buying a product or service from your brand, they are going to do online research.
Imagine if they come across multiple negative comments and feedback on your brand, its products, and services. Do you think they will ever think of engaging with your brand? The chances of that happening are remote.
This is why some of the biggest brands are using the most sophisticated brand monitoring tools and software to scout search and social for their brand mentions. Web monitoring is no longer an innocent observer when it comes to digital marketing services.
In this article, we will talk about the importance of web monitoring. We will also look at one of the best brand monitoring tools currently on the market.
Web Monitoring: Meaning and Definition
In simple words, web monitoring is the process of scouring on the Internet and social media to find all mentions related to your brand. One of the most significant functionalities of web monitoring is managing and controlling PR-related activities.
Most brands use brand monitoring tools to find out and address both positive and negative comments, criticisms, and feedbacks about their brands and products. In 2019, brands try to leverage the full repertoire of digital marketing by being on multiple platforms, all at the same time.
This includes websites, social media, directories, listings, aggregator sites, and citations. While these multiple platforms open up more channels of sales and revenues, they also suggest brands to engage with multiple target audiences.
Brand monitoring tools help a brand in the following directions:
Decreasing the response time for a particular user query;
Address problems and related to service as soon as possible;
Follow up and engage with users on multiple platforms, as and when mentions take place;
Build credibility and reputation on the market as a pro-active brand;
Help close leads and contribute to sales by actively engaging with prospects;
Strengthen and builds brand awareness and brand promotions.
The successes associated with using Web Monitoring tools have made brands carve out a dedicated budget. In terms of the ROIs, no brand can come forward and deny how brand monitoring tools have contributed in a major way in improving their online presence and reputation.
I have found that many aggregator platforms are simply going to list your brand without even getting in touch with you. They will just submit brief and incomplete descriptions. By using a brand monitoring tool, you can see where your mentions are and react to them in a timely matter.
There are a number of great web monitoring tools on the market. In the next section, I would like to talk about a tool that I have personally been using for the last four months.
Famm.io: The Most Cutting-Edge Brand Monitoring Tool of 2019
In the past, I have used software like Mention, Brand Watch and Brand 24 to help me with my Reputation Management. Working with several clients helped me subscribe to paid versions of the above-listed tools.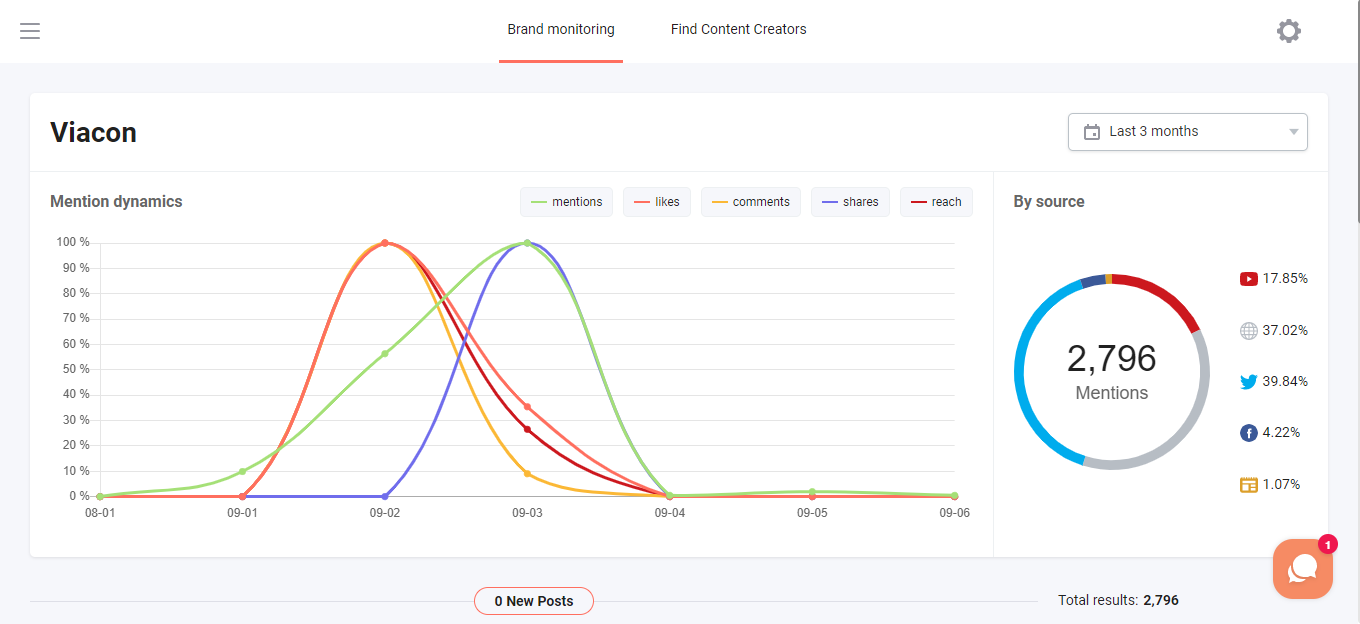 Despite that they were good enough, I always felt that something was amiss. I am not what you would call a technologically sophisticated human being. I always wanted data and numbers to be presented and understood in an easy appealing manner.
When someone told me about Famm.io, I was intrigued. I signed in to their desktop app and started working for some of their clients. Within a few months, I was showing off data right from the Famm.io dashboard to the clients.
The interface is easy, uncomplicated and understandable. Yet one of the best things about Famm.io is its function of assistance in Influencer Marketing Campaigns by showing all the top Content Creators in your industry niche.
Once you start using these two functions, you will truly experience how much easier it is to plan comprehensive and complete strategies on Famm.io.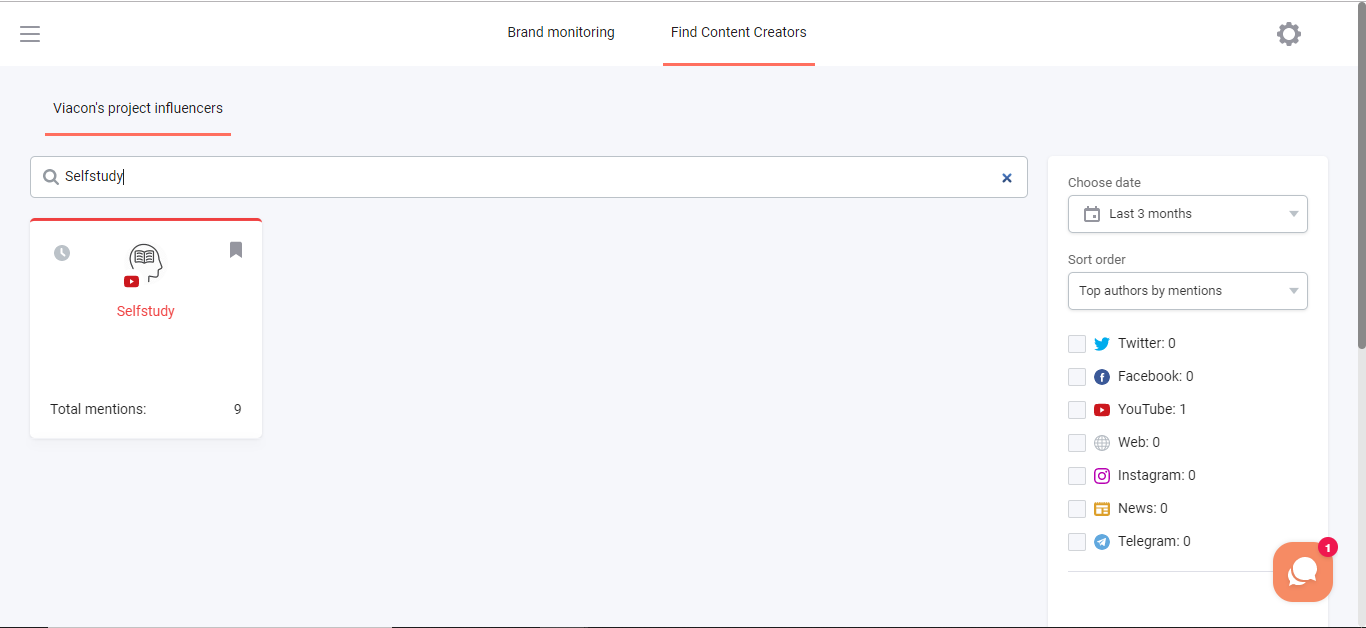 Conclusion:
The success of web monitoring tools shows how much digital reputation and credibility has come to define brands and businesses. One move in the wrong direction and millions might be wiped out of your revenue. It's the right time to turn for help to brand monitoring tools that assist in understanding and engagement with the digital ecosystem in general and your brand in particular. Not only these tools are efficient and professional, but also they're affordable for every user. Reputation Management is no longer an exceptional privilege for bigger brands. All brands can strategically use it to grow their businesses.
Read Also: