When people think of family-friendly fun, most think of the usual activities: going to the theatre, visiting a theme park, or just staying at home and watching all the Disney Princess movies or any films that are age-appropriate for everyone.
But have you ever considered a fishing trip for the whole family? Not only can a family fishing trip be a fun way to bond, but all the members of the family can also learn fishing skills. The children and teens can also learn more about the different types of fish in the area.
Just like any other family bonding day, your fishing trip needs to have a detailed fishing trip plan. Here's how to arrange one.
Whole-Day or Half-Day?
There are many fishing charters around Queensland, so it's best to do prior research of prices, location, quality, maximum capacity, and online reviews. Start by deciding whether you will have a half-day fishing trip or a whole day one, to maximize the experience.
If you agree on a half-day trip, you can then choose if you want a morning trip (usually starts at 6:00 AM) or an afternoon charter (starts at 11:00 AM). Half-day trips typically last five hours and are perfect for families who don't want to spend the whole day fishing out at the Gold Coast. You might have to share the charter with other half-day participants, but if you have enough family members, or are willing to pay extra, you may get a private charter.
Whole-day fishing trips, on the other hand, start early in the morning and continue until late afternoon. Unlike half-day trips where the cost is per person, you pay for the entire boat price in whole-day trips. So, it's automatically a private family affair. You may bring food and refreshments—as a matter of fact, it's recommended—as having to go back to the shore in the middle of the trip can take time off of the full experience.
Make Sure Everyone Wants to (and Can) Go
Your fishing trip won't be any fun unless everyone is willing to give it a try. Otherwise, you might have a few Debbie Downers in your boat that will ruin the mood for everyone else. If they're really adamant against a fishing trip, decide if you really want them to tag along, or be prepared to handle their mood should they be forced to do so.
Of course, there are also genuinely serious reasons some family members may say no. Some people may have experienced motion sickness from being on a boat, and this can result in vomiting or nausea that can last for hours even after you've returned to dry land. If medicines for motion sickness (over-the-counter antihistamines like Bonine and Dramamine) do not work, it may be best for them to sit this one out.
If everyone's in on the trip, make sure to pick a date when none of you has any prior commitments and can go off the grid for 5-6 hours or the whole day. Since you're going out to sea, there's a chance you won't have a phone signal, possibly making you and your family unreachable for a big part of the day.
Bring the Necessities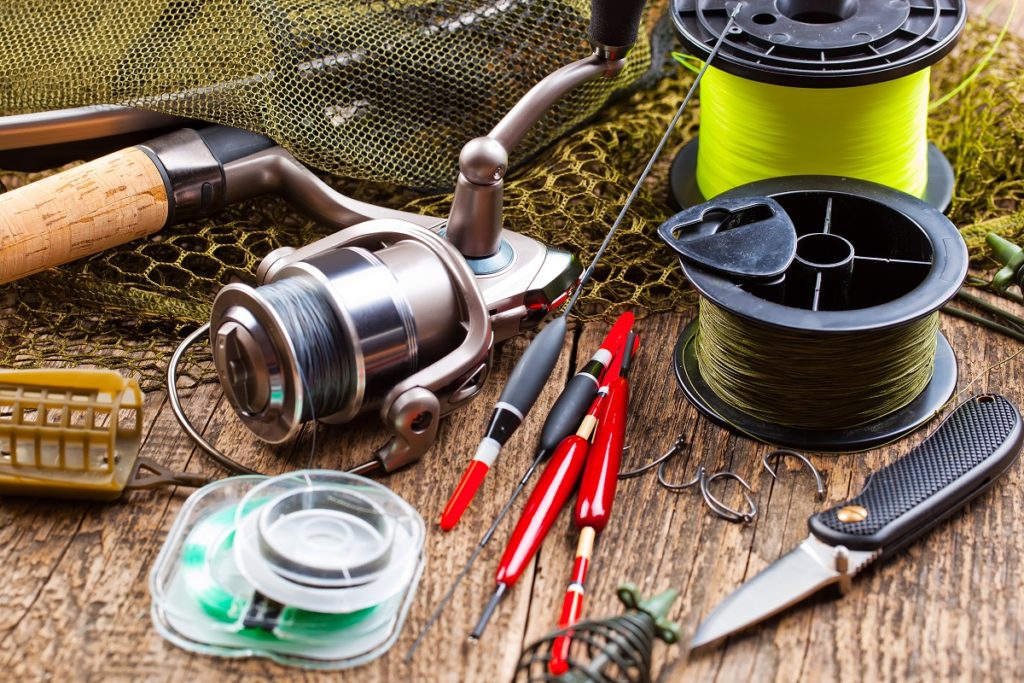 Most charters come with the boat, experienced fishers, and all the fishing tools you need to fish in open water. But that doesn't mean you should come empty-handed. Be sure to pack these essentials for your family's safety and comfort.
Sunblock – You should choose a water-resistant sunblock with at least SPF30, but the higher the protection, the better. It will help prevent sunburns and long-term exposure to UV radiation when out fishing.
Appropriate fishing clothing – Fishing charters only sail out during good weather, so expect to go out on a sunny or cloudy day with the sea breeze to cool you. Wear light-colored and breathable clothing, but also bring a windbreaker or jacket if you're traveling before sunrise. Bring gloves and wear sneakers to protect your hands and feet from the sun.
Motion sickness medication, bug spray, first-aid kit – if you're not sure about what might happen, it's best to come prepared.
Food and drinks – light snacks if you're only there for half a day. It's recommended that you bring enough to share if you're traveling with other people.
As a final reminder, make sure you arrive for your fishing trip at least 30 minutes before departure time (especially if you didn't book a private charter). If necessary, book nearby accommodations if you don't want to drive the long way home after a day of fishing.
Read Also: