Sliding patio doors are one of the features people look for when searching for properties. If you don't have them at the moment, it's something you should consider. The exterior of your house will look ten times better.
Here Are Five Prime Reasons Why You Need Patio Doors:
Let's discuss some of the benefits patio doors offer. It will feel like the interior of your home blends into your garden when they're installed, so you'll spend a lot more time sitting outside in summer.
1. Your House Will Be Flooded With Light
You'll find windows and doors made for every Canadian lifestyle, but patio doors sit at number one. Think about how much light will flood into your home. Some days in June get over fifteen hours of sunshine.
If you work next to your patio doors, you'll get a great view of the outdoors. It's a great way to stay productive when you're busy. In summer, you probably won't need to switch your house lights on until late at night.
2. It's Great For Ventilation In Summer
You don't really need an air-con unless it's boiling hot in summer, so most people just open windows to cool down. Patio doors are better for ventilation because the wind will swoop into your home when they're open.
If it's pretty warm indoors, it will cool down in seconds. Just be careful if you decide to leave them open all day. Bugs and larger animals will be able to get inside. You can get a magnetic screen door to keep them out.
3. You'll Spend Less Money On Energy Bills
You shouldn't worry too much about door and window replacement costs. New patio doors will actually save you money going forwards. I bet your current door struggles to keep warm air in your house when it's cold outside.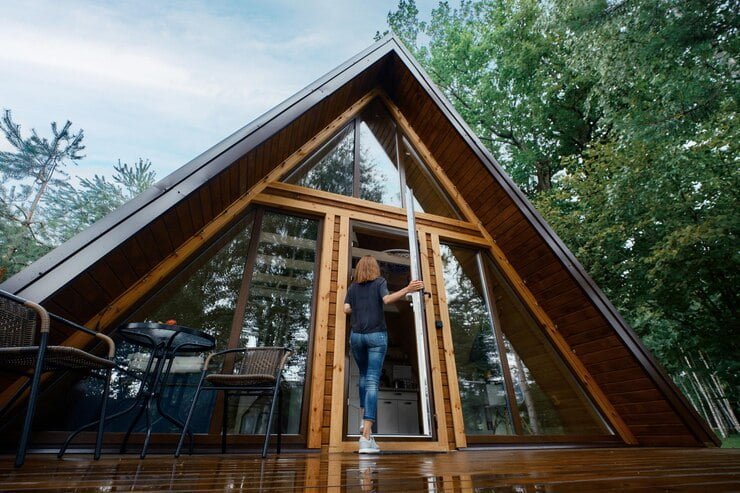 Cold air will be able to crawl in through little gaps in summer. You'll likely be wasting lots of electricity, so your energy bills will be high. Patio doors are so energy efficient your bills will fall immediately.
4. Intruders Won't Break Into Your Home
People tend to think burglars like patio doors because there is so much glass. If someone is breaking into your home, it's unlikely they'll throw a brick through your door. The police will be at your house within minutes.
It's almost impossible to break into a patio door using sheer force. Someone will need lots of skill if they want to get in through the lock. Your home is safe because intruders would rather crawl through open windows.
5. Your Home Suddenly Becomes Much Larger
Your mind is tricked into thinking your patio is extra spacious when you sit outside because you'll be able to see inside. The inside of your home will look bigger when you leave the doors wide open on warm days.
It's even more effective today due to modern patio doors. It won't feel like there is a barrier to the outside because they don't come with awkward plastic frames. Cooler styles are a lot more transparent.
You'll Use Them All The Time
You'll use patio doors a lot more than you think, so it's a pretty good investment. You won't have any regrets if it helps you spend more time outdoors.
Read Also: