After the 2020 pandemic situation, respiratory therapist jobs are easy to find. And those who got their professional degree in respiratory therapist specializations are getting multiple career opportunities. Finding respiratory therapist jobs in your nearest area is one option, but you can start with your in-home care facility.
Most respiratory therapists don't start their careers intending to be entrepreneurs, but they can be. One way to work for yourself as a respiratory therapist is to run your staffing agency. You can find out more about essential steps to take in this process below. 
And if you need to get your RT CEUs when you're busy, you can complete your classes online at your pace. 
4 Easy Way To Start Respiratory Therapist Stuffing Company-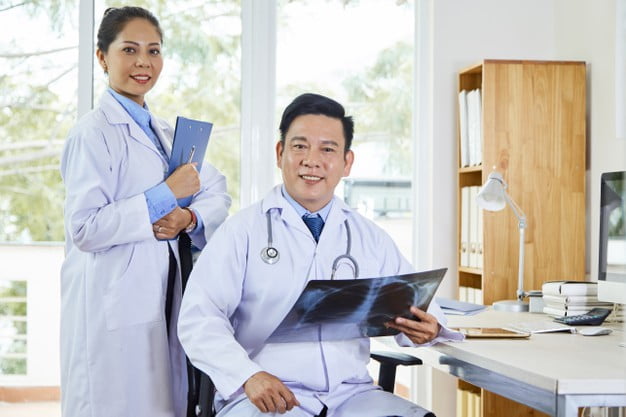 The multiple income-generating possibilities are the most significant feature of all respiratory therapist jobs and businesses. But when you are stepping into the medical service-oriented business, you have to follow some particular rules and protocols to make everything work.
Here are the four easy steps which are going to help you to work for yourselves.
1. Organize Your Business: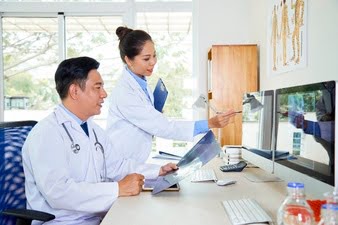 When you start any medical business, the most important thing to do when you start any medical business is to select the appropriate business structure from a CPA familiar with the medical and service industries. 
You can choose sole proprietorship, limited liability company, S corporation, and general corporation. Talk to your accountant to explain the reasoning behind the business structure they select. 
By choosing the proper business structure, you protect yourself from liability in many cases if the company goes bankrupt or gets sued. It's critical to separate your name from the legal name of your company. It's also important to know about licensing requirements for your respiratory therapist jobs, as well. 
Talk to your licensing agency about templates you can use for your staffing agency contracts. For example, you'll be going to need a contract between your staffing agency and the RTs. And between the agency and each patient who uses your services. 
2. Complete Tax And Insurance Requirements:
Talk to a commercial insurance agent who works with medical companies and staffing agencies. Ask your agent about the best business liability insurance for your respiratory care business. Also, ask about getting professional liability coverage for yourself. 
You should be sure that your coverage limits are enough to pay for health care risks specific to your industry. For respiratory therapist jobs or medical businesses everywhere, you have to fillup the form about insurance and taxes. This is an essential step. If you do not fill up the protocol, the government can sue your service within seconds.
It's also wise to speak to your state's revenue department about obtaining your sales tax license. All of these actions are vital to ensure your business has the proper legal and financial foundation for long-term success. 
3. Meet With Possible Respiratory Therapy Patients:
After setting up your office location close to a hospital or medical park, you can begin to talk to possible respiratory therapy clients. You can work with your graphic designer to compose a marketing brochure and other collateral, such as a FAQ pamphlet. 
Set up a website with a clear statement of the services you provide, prices, and insurance companies you work with. Be sure that you work with a designer that makes your website simple and easy to navigate. And, your prospects should know what the next step is, such as contact you to schedule a consultation for potential services. 
For client leads, you can check with local hospitals, long-term care facilities, and rehab facilities. Also, learn about each potential client's needs for therapy, and talk about how your new staffing agency can help them. Finding respiratory therapist jobs in the nearest place is a good start to your career.
4. Find Respiratory Therapists:
One of the more manageable parts of starting a staffing company in this field is finding good, experienced respiratory therapists. It can take some time to find the ones you want to hire, but this is a popular profession, and there are many RTs out there looking for new opportunities. 
You can create a Facebook page for your new RT staffing company and post that you're hiring therapists for staffing work. Also, post job ads on Craigslist, Facebook, and regional newspapers' jobs wanted section. You also could pay for an advertisement in a local medical or health news publication. 
Remember that all therapists must have at least a two-year degree in respiratory therapy and have a certified respiratory therapist license. You also may want to require that all therapists are CPR certified, as well. Every fresher and experienced therapist prefers the local respiratory therapist jobs. So if you are setting up a company near a medical university, you do not have to take any headaches about staffing.
Conclusion:
When you follow these steps, you are on your way to owning a successful respiratory therapy staffing company. As a fresher, you may not get the opportunity to start your business. But after two or three years of experience in respiratory therapist jobs. You will get enough experience to start up your own staffing company. So what is your planning? Are you going to find a job or start your own? Do not forget to share your experiences with us.
Read Also: