The healthcare industry is one of the most attractive industries because of the various high-growth careers it offers. Handsome salaries are another plus point. If you are someone who wants to pursue meaningful and engaging work in a growing field, healthcare administration is your best option.
The healthcare industry has undergone many regulatory and legislative changes, and these changes have opened a vacuum in this industry.
Many attractive jobs for healthcare administrators, technological, enterprise, solution designers, financial and legal experts have emerged. A flurry of jobs will open up for those who have a professional degree in healthcare management, and if you are one of these people, then this decade might bring a plethora of opportunities for you.
According to the Bureau of Labour Statistics (BLS), healthcare managers' projected job growth rate is approximately 32 percent in this decade.
This article will help you better understand the various specializations that healthcare management can offer and which one is the best choice for you. Following is a list of the potential specializations you can pursue within healthcare management.
1. Healthcare Administration:
This specialization involves acquiring skills and knowledge to recruit doctors, design budgets, and coordinate overall medical services and administrative functions within a hospital or other medical facility.
This specialization enables people to run operations smoothly within a medical facility and provide good quality care to the patients. Generally, students opt for a master's in health administration (MHA) for a possible role in this field.
Another option is to study for a master's in public health(MPH). It is a related discipline with a focus on community health. For a detailed understanding, you can google the search terms 'MPH vs MHA' to understand the difference.
2. Healthcare Informatics: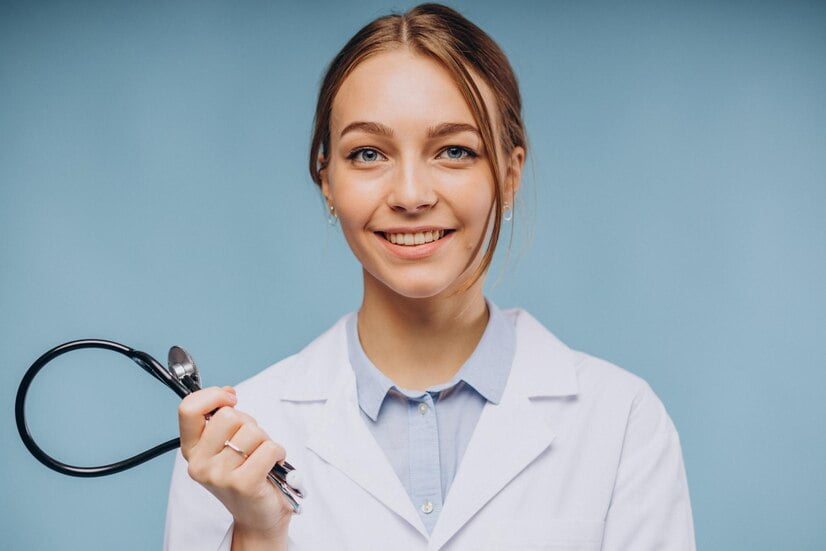 This specialization offers advanced corporate intelligence, data analysis, and healthcare information systems courses. Their scope extends to data collection and processing.
This field is experiencing and will continue to experience explosive growth in the next ten years; according to grand view research, it is expected to grow by 9.9 percent from 2021 to 2028.
Moreover, students must study a course relevant to ethics in strategic planning, information management, patient information storage,  security, and privacy. This field has a broad scope, and graduates can pursue careers in residential care, public research, and health and even health insurance after pursuing this specialization.
3. Healthcare Financial Management:
This field revolves around the financial aspect of running a healthcare facility, and you study courses like budgeting, investment analysis, accounting, forecasting, economics, health services, etc.
Students are often taught to make financial decisions based on the current market trends and the industry environment. It would help if you also went for certifications and other training programs to have a better skillset under your belt. It will help set yourself apart from the competition.
According to the Bureau of Labour Statistics, the national salaries for Financial Managers are approximately $138,000. Hence, it is an attractive branch of healthcare management, and you can pursue it if you are good with numbers and managing finances.
4. Healthcare Law:
The healthcare industry is undergoing various changes, most of which are relevant to legislation and regulation. These changes impact multiple functions in the industry. Monitoring and implementing these alterations and modifications causes several problems for people working within the industry and the public that the healthcare professionals are serving.
Those who are adept in law and policy-making are the answer to this problem. They make policies and laws that complement these changes and devise ways to apply them.
Legal advisors for the healthcare industry need to be aware of rules and regulations pertaining to all interactions and transactions between healthcare professionals, patients, and vendors.
Different courses that they have to study include courses in health systems applied healthcare law, health policy, etc.
5. Pharmaceutical Product Manager:
Pursing a sustainable career in management within the pharmaceutical industry has considerable career potential, but it is a very specialized role. People can opt for healthcare management as a specialization in MBA or choose the MHA program to prepare for a career as Pharmaceutical Product Manager.
The position requires management skills and detailed knowledge of developing a drug. Pharmaceutical Product Managers need to supervise research and development operations and oversee technicians and researchers.
One of their key responsibilities is to ensure regulatory compliance and file documentation for FDA approval. Product Managers in the pharmaceutical industry face additional pressure to ensure that the products they create will ease, not add to human suffering.
Courses relevant to managerial responsibilities include investment analysis, data analysis, and how to market different drugs, among others.
The median salary for a pharmaceutical product manager is $89,000. Make sure you opt for internships and healthy experience in the industry because it can help you immensely when you step into the healthcare industry.
Bottom Line:
Administrative and managerial roles related to the healthcare industry can be intensely demanding and challenging because they directly involve efficient care to sustain human life.
The skills and knowledge you acquire for healthcare management prepare you for leadership positions within the industry and even outside it.
Specializations within the healthcare field can aid you in advancing your career. It is often encouraged that you do your research thoroughly and select the area that compliments your strengths, where you can add value to a healthcare facility.
Read Also: