When it comes to choosing the career that you would like to enjoy in the future, there are many things to consider. You need to find a career that will be easy to find, one that is rewarding, and one that provides you with a good salary. If all of these things sound appealing, then nursing is a great option for you.
The career of nursing is one that is very exciting and rewarding, with providing  A classes online courses and has the added benefit of growing and being in high demand right now. There are many open positions and not enough people to fill them all. Some of the benefits of pursuing a career in nursing include:
1. A Nursing Shortage
There are many hospitals and medical facilities that need nurses, and not enough people to fill the positions. According to the Bureau of Labor Statistics, there was already a shortage of 800,000 nurses by 2020.
With more people in the world living for longer, it is likely that this shortage will continue. Medical facilities are always looking for nurses and in some areas where the demand is particularly high, it is possible to receive large bonuses once you gain experience.
2. Lots of Job Flexibility
There are few jobs out there that provide the same amount of flexibility as you can find with nursing. With this career, you are able to work where and when you want. Whether you want flexible hours, to work full time or part-time, or want to be a temporary hire, there are available positions to make this easier.
When you need time off work, there is a lot of flexibility that comes with this job too. And you can easily find a new job if you take some time off for family stuff and then want to jump back in. There are even options to work three days a week and have the other four off. Few other jobs will provide this kind of flexibility.
3. Personal Satisfaction is High
Compared to some of the other jobs you may choose, you will find that nursing has a high amount of personal satisfaction. This is one of the most respected fields in the industry because nurses get to be the key link between the patient and their doctor.
While all situations can be different, many times the patient will do most of their interactions with the nurse rather than with the doctor. This helps to make nursing one of the most rewarding fields out there.
4. High Salaries
The median wage for nurses is more than $77,000 a year. This will depend on where you live, with the top nurses earning more than $100,000 a year and some earning less at $52,000. By that calculation, the top nurses' salary is equivalent to the median physician assistant salary. This is higher than many other careers, which can make nursing even more rewarding to pursue.
Many nurses earn a good base salary for the work they provide. You can also earn time and a half if you work on weekends and holidays, which can make the amount higher as well. With the option to move into advanced practice, the wage can go even higher.
5. Many Specialties of Nursing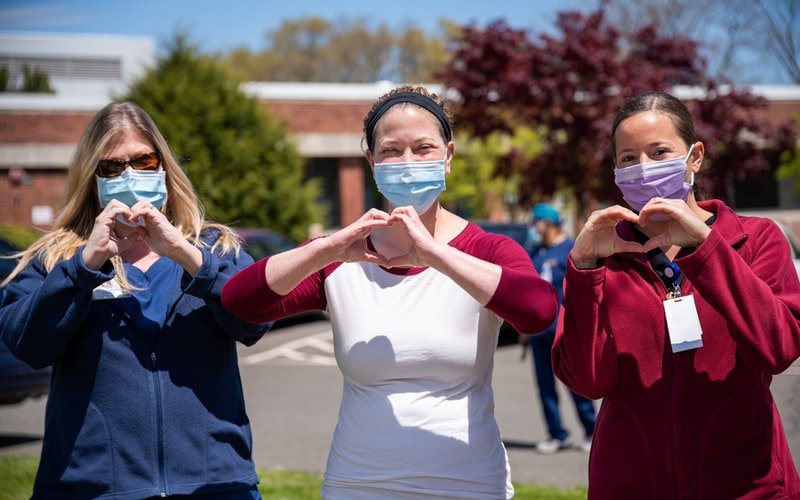 You will quickly find that there are many great nursing specialties out there, giving you many opportunities to pick the right career for your needs. It is estimated that there are over 200 nursing specialties that you can earn a certification for and can help you get the job that you want.
The more certifications you get, the more job possibilities are available to you. And the more you can earn. No matter what your interests are or how you would like to spend your day as a nurse, there will be plenty of specialties that you can use.
6. Career Mobility
After you are an RN, you will have a lot of choices on the direction you want to take your career. For example, you could go work in the justice system and be a legal nurse consultant who helps out during trials.
You could work in the ER with wound care and trauma. You would work with the elderly or in other positions in the hospital. There are even options that allow you to work as a researcher, teacher, and writer if you so choose.
This is part of what makes nursing such an exciting career to work with. There are options for all types of careers in nursing and you can mix it up and try something new when you are tired of one job over another.
7. Work with Many Types of Patient Populations
If you like to work with a specific age group or a certain type of patient, this is possible when you start a career in nursing. Some of the most common populations of patients including pediatric, pain management, gerontology, wound and burn management, chemical dependency, and psychiatric to name a few.
You get a chance to pick the population you would like to work with. You can even spend a few years in each to help increase your experience and may make it easier to get a dream job later on. There are opportunities in all forms of nursing, no matter the age of the patients, so there are always chances to try something new.
Choosing Nursing as Your Career Path
With so many career paths out there, it can be hard to decide which one to choose. For those who are looking to make a career change, or who are moving into their professional careers, nursing can be a great option. It provides high pay, good job satisfaction, and lots of job flexibility. This can make it the perfect career for you.
No matter who you would like to help or where you would like to live, you will find that there are plenty of jobs available in nursing. Take a look at some of these benefits to see just how great this career option can be.
Wanna know what hurdles the Nursing career path is facing during the COVID-19 pandamic? Check out our exclusive writing by clicking here.
Read Also: