The 21st century is the world of technology as everything is being connected with technology and everyone is living under the roof of a smart (technological) world. Every human being needs medicines and medical care at any point in life.
So, through the evolution of technology smartphones with smart apps allow every person to reach medical consultants in no time. The health departments design healthcare apps for patients as well as doctors to easily solve their issues.
Generally, the usage of mobile-phone applications are being valuable for consultancy with doctors and patients in these three dimensions:
Efficiency:
These applications are more effective for doctors and patients as time is everything for them.
Accuracy:
When the diagnosis of a patient is done accurately the doctor would suggest the more accurate or right treatment to the patient.
Through these apps, the physicians also discuss their patients' health with other specialists from around the world to give better treatment to their patients that enhances their experience too.
Convenience:
Medicinal software programs are more convenient for specialists and their patients especially in this prevailing pandemic when everyone is at home locked by the governments of the different countries to avoid the spreading of the virus. Doctors conveniently work from their homes to check the patients with their reports and discuss their treatment with them safely.
20 Best healthcare apps for doctors as well as patients:
1. Kareo
It is the iPhone and iPad iOS-based medical app that could interact with doctors and patients as:
Manage patients and view their history
Make appointments
Keep a track record of patients and enable online billing
Ordering of appointments and lab tests
Easy access for patients or doctors.
2. UpToDate
This app has been installed by multiple practitioners, and it is supported 24/7 hours with a lot of licensed physicians. This application is free to download but appointments or any other feature can be used only by paying the fees.
3. PEPID Peds
This app is designed for emergency issues with emergency room physicians along with nurses, paramedical staff. The physicians give treatment to the patients based on their diagnosis reports and lab tests. This is also a paid medical website and is free to download.
4. Medscape
This medicinal app is a useful app along with all info regarding the medicinal update, medicine info, further information regarding different cases, medicinal calculators. Most doctors acquire help for all points at one place through this app.
This app has the following features:
News information concerning different medicinal issues
Formulary manuals
Manuals of different health drug stores and doctors
Effortless procedures retrieval, security, and precautions of drugs more than 8000 medicines
Having visual feasibility of pills
Access to most popular medicinal journals
Continuity of medicinal education
5. Epocrates
This app is designed for physicians to contact other professionals by simply texting a feature named anthem text. This healthcare application is a trustworthy source for transferring authentic information, a time-saving and focused app for taking medical decisions.
6. Omnio
It's the latest form of Skyscape medical apps designed earlier. It also has the feature of looking
Merck Manual online
Drug information
Determine drug dosage
Identification of pills
7. DynaMed Plus
Usually, a therapeutic reference app that gives the true information to the patients about drugs and specialists to form the most excellent therapeutic conclusions and most upgraded solutions ever.
8. Lexicomp
Could it be a clinical reference application that's planned to provide data concerning toxicology, irresistible illness, and verbal illnesses? Anybody can recover Medicare data, pharmaceutical medicines, therapeutic registries, and calculators.
9. Visual DX
This can be a library-based app with diverse pictures that can be supportive for the conclusion of distinctive uncommon conditions.
10. Unbound Medline
This app would be supportive for medical students as this app contains a part of therapeutic journals related to PubMed on diverse subjects.
11. Doximity
It may be a social app that permits the experts to safely exchange data and connect with other professionals. Approximately 70% of experts utilize Doximity to induce offers of assistance from them.
12. Figure 1
It is additionally a social networking app that only permits pictures and can offer assistance by giving comments and sharing data.
13. Short Cases in Medicine
This app is specially designed for medical students that can easily provide methodological inspection, example demonstrations, and often – questions and solutions for unique cases.
14. OB/GYN made Easy
This app helps the gynecologist and pregnant women to seek help on different issues related to pregnancy and other obstetrician issues of females.
15. AO Surgery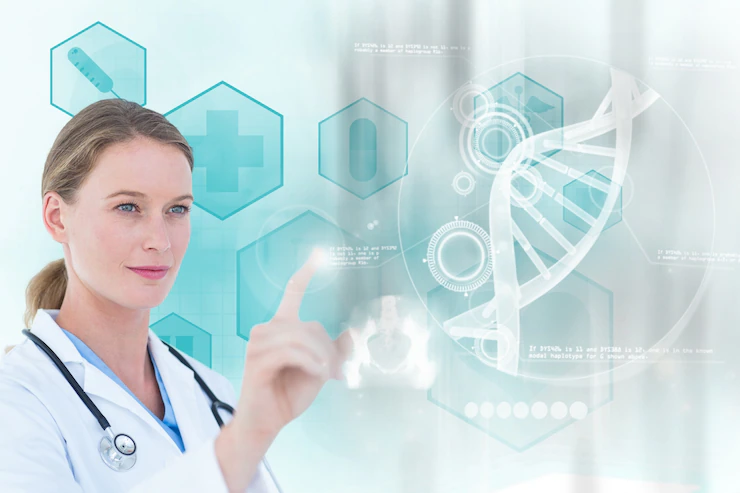 This app is designed to help with orthopedic issues, numerous practiced orthopedics present 24/7 to view and help their patients along with diverse orthopedic issues.
16. ShoulderDoc
The uniqueness of this app is that it is especially designed only for shoulder-related issues and the patient can get help on their different issues and make an opinion about their health.
17. Appoint
It allows users to have unlimited patients with unlimited practitioners, save patients' records in the cloud, and work offline as well.
18. Anesthesiology i-pocket cards
This app is specially designed for the appropriate dosage of anesthesia, its benefits, and its drawbacks. It is designed for anesthesia practitioners.
19. MDCalc
This app offers numerous tools to tackle medical conditions. Having information regarding 150 medicinal infections, this app has all the material written by authentic doctors and medical experts.
20. P&M Pregnancy Calculator
This app works the same way as OB/GYN medical app. It can be also helpful for calculating pregnancy weeks and the patients can also book their appointments with different doctors.
Read Also: