Do you work in a healthcare setting? If so, you need to keep a few more things in mind than you would in other professions. In the healthcare world, you need to be mindful of patient-doctor confidentiality, the privacy of patient information, and HIPAA rules and regulations.
Any violation of these patient laws can result in legal issues and patients choosing somewhere else to go for their health needs. Make sure that you stay current with the updated HIPAA policy and procedures by only using appointment reminder integration with HIPAA-compliant messaging systems.
Let's see the basics of how to use appointment reminder integration with your healthcare business!
The basic steps of how to set up appointment reminder integration for your healthcare business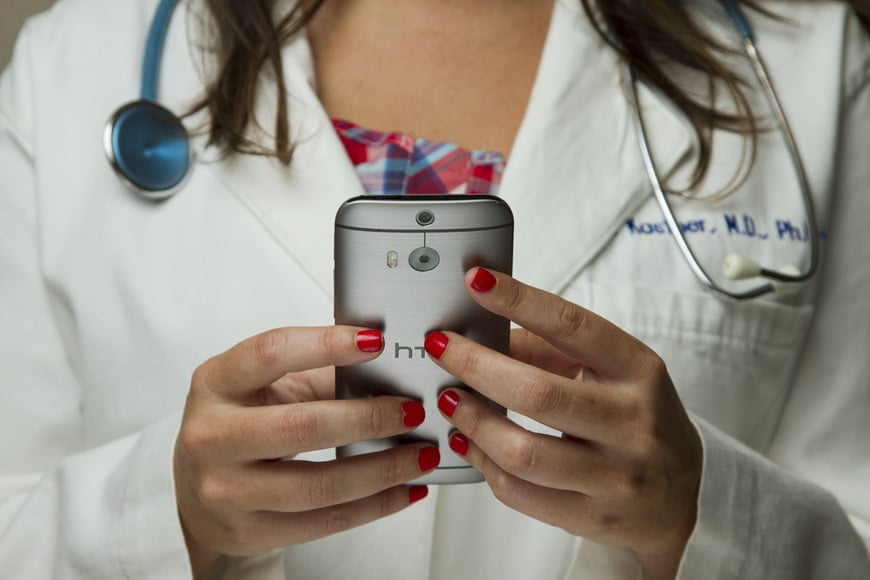 For those who need to remind patients of their upcoming appointments, it can be frustrating to continue calling and calling with no response.
If you are not even sure if the patient is aware of their appointment – since they haven't called you back, you don't know if they heard your voicemail, and they have not opened your email – you may be stuck. Instead, using appointment reminder integration is the best way to make sure that you can send reminders that are HIPAA compliant.
1. Integration with online calendar systems
One of the best features of using appointment reminders is that you can integrate with other apps for ease of use and making scheduling quicker! The healthcare administration staff needs to be on top of the schedule at all times to ensure everything runs smoothly.
To keep everything flowing in the correct order, the healthcare administrative staff should use appointment reminder integration with other popular scheduling apps – such as Google Calendar or iCal – to make it easy for healthcare workers to see their daily and weekly schedule.
If you do not use Google Calendar or iCal, you can also manually upload a specific type of calendar system that you use with your employees so you can effectively use appointment reminder integration with your healthcare business.
Consider Reading: How to Create a Sustainable Career in Nursing or Healthcare
2. Keep everyone organized
When you set up integration with other calendars, this ensures everyone is on the same page. It reduces the chances of a physician or healthcare staff workers missing their appointment, along with patients being unaware of their current appointment times. Integrating everyone's schedule into one easy-to-see and efficient space makes healthcare administrative staff able to change schedules to adapt to everyone's needs.
Not to mention, using automatic reminders ensures that patients show up to their appointments. They can send replies and show that they have viewed the message, and they can easily communicate with the healthcare staff about any questions. By reducing the need for calls and voicemails, the constant stream of communication between healthcare workers and patients is much more efficient.
Conclusion
Using appointment reminder integration is one of the ways that healthcare staff – such as physicians, surgeons, dentists, nurses, podiatrists, optometrists, hospital workers, and clinicians – can all use Hipaa compliant reminder services with their patients to avoid missed appointments. Using integration with other calendars and scheduling systems makes it easier for hospital administrative staff to keep all of their employees and patients on the same page.
Read Also: