When you're involved in maintaining the safety and cleanliness of a hospital or similar healthcare facility, there are a host of factors to keep under control. Patients and employees alike will enter and exit the building, creating countless opportunities for pathogens to be introduced to the environment. Specialized equipment and operating procedures can also put your personnel at higher risk for work-related injuries.
Thankfully, modern technology has adapted to industry needs. Through various innovations and improvements to facility control procedures and policies, the risk of infection transmission and workplace injury can be greatly lowered. But you mustn't ignore one surprisingly common threat to the safety of your facilities: rust.
Here are three common problems with rust in healthcare facilities, and how you can deal with them.
Surgical equipment: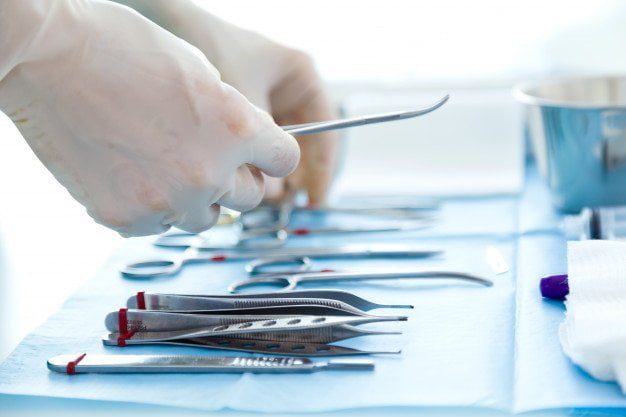 From scissors and scalpels to more specialized instruments, there are many different kinds of surgical equipment used in the healthcare industry. A majority of them are made entirely or in part from stainless steel. And despite the name, stainless steel isn't oblivious to spotting, staining, and corrosion.
Purchasing high-quality surgical equipment for your needs is one way to start minimizing rust. Cheap items can require frequent replacement and create more long term expenses. Employees must handle the equipment with care, not only for safety reasons but to avoid scratches, which can remove the protective covering of the steel.
Next, go over your workplace procedures for cleaning, disinfection, and handling of surgical equipment. Instruments must be promptly cleaned after contact with corrosive agents, and thoroughly rinsed and dried. Avoid tap water if your location is known for water hardness.
Many sterilization procedures use chemicals and high temperature for treating surgical equipment. Use freshly made and diluted chemical solution to avoid impurities and high concentrations, as this can lead to staining.
HVAC and pipes: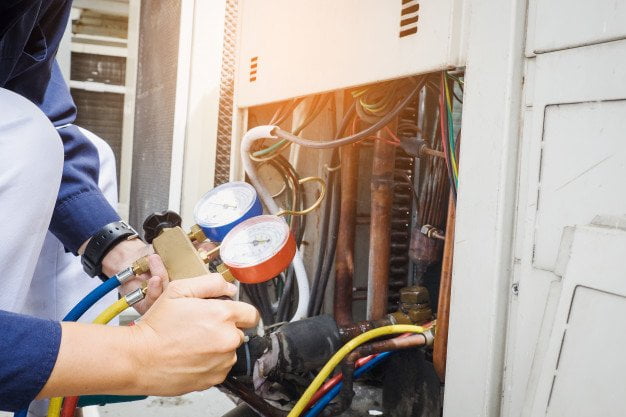 The plumbing and HVAC systems of most healthcare facilities play a vital role in many functions and are particularly at risk for corrosion. Water treatment and filtration solutions often result in the increased presence of chemicals such as chlorine and water softeners.
While regular maintenance can help minimize rust formation in these areas, the source of the problem often remains, even if corroded parts are constantly replaced. Many types of metal in contact with water that has been treated with strong chemicals will easily deteriorate. Specialized polymer coating applied to metal surfaces, and ceramic epoxy to leaks can offer you a long term solution to corrosion in these systems.
Storage tanks: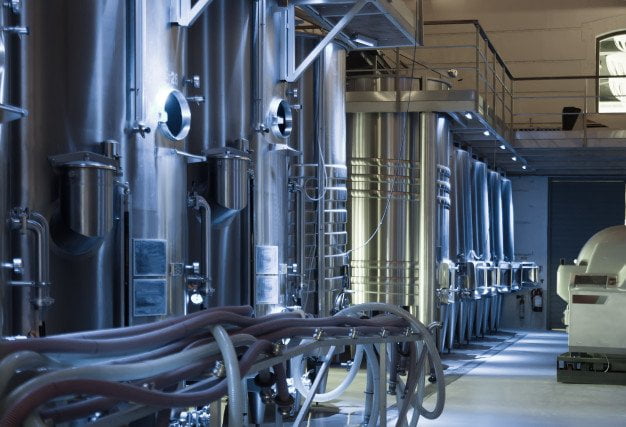 Many applications in healthcare depend on carefully controlled temperatures of -150°C or lower. This is necessary for the storage and transportation of biological samples and fluids, for instance. While cryogenic tanks are durable, lack of care and maintenance can easily lead to deterioration of the outer layer.
Effective handling procedures will call your attention to issues such as chips and scratches in the finish. Have a professional carry out the painting and maintenance of your industrial tank to keep it in good shape for years to come.
Rust issues in your workplace can be unsightly, but that's the least of your problems. Corrosion incurs costly maintenance and replacement, and rusted elements can harbor pathogens and pose a health risk. You certainly wouldn't want to risk any penalties at the next health inspection. Implementing the improvements above is a strong first step towards getting rid of rust at your facilities.
Read Also: