A lot of people seem to have the misconception that life in the entertainment industry is all glitz and glamour. While it is true that it is a privilege to work in this industry, like any other profession, it takes a lot of hard work to succeed. But, if you play your cards right, it can be the most exciting and rewarding thing ever to happen to you.
Challenging and Opportunities:
To say that the entertainment industry is challenging is an understatement. Behind all the bright lights and the red carpet lies one of the most challenging industries in the world today.
Show business and media are probably some of the most cutthroat industries there is today. The competition is tight. The crowds, fickle. One day you're a hot commodity, the next day you're a has-been.
There is no one-size-fits-all approach to the industry. It is a complex and complicated world that has varying degrees of treatment. A concert in Dubai, for instance, is run differently compared to a musical in Broadway. Video productions in Manchester are different from film productions in Hollywood. While both are in-demand and are great avenues for your career, you need to know how they differ.
For starters, those who wish to break into show business will be disappointed to find out that entry rates are not as high as they expect. There are far more people trying to break into this industry than there are jobs available. However, if you keep honing your skills and improving your craft, it will eventually pay off. An increase in skill and experience will lead to an increase in responsibilities and paychecks.
Success and work hours in this business have one thing in common: it takes so long. You have to get used to working long hours for days on end until the production or event is finished. Schedules will be erratic. You will have to pay your dues for you to stay in this business.
If you maintain the right attitude and stay helpful and patient, people will want to work with you, which will lead to more projects and opportunities for growth. The competition is fierce. Producers are willing to pounce on the next best thing if they have a hard time dealing with you. You have to remember there are hordes of other artists and practitioners just waiting for a break. If you are a genuine pleasure to work with and are a professional, more projects will come your way.
Multitasking and adaptability will often be required in a production outfit, especially for outfits that are cutting costs. The more skills you have in your arsenal, the better chances you have of landing a job.
What is the secret to longevity in the entertainment industry?
Maintain a positive and pleasant attitude. At the end of the day, people will want to work with those they get along with.
Be patient. There are rarely overnight sensations in this business. The ones who have longevity are the ones who showed grit and determination to succeed. It takes a great amount of time to get there.
Know when to say "no." In an industry where most are out to please people, the ability to say "no" to certain things allows you to keep your priorities in order. It also gives you a much-needed breather especially when you have worked on consecutive projects.
Be professional. Conduct yourself with the highest standard of professionalism. Show up on time and ready to work. Every single time.
Stay humble. The downside of this business is that success can sometimes get to one's head. Resist the urge and remind yourself of your humble beginnings to keep you grounded. No one likes to work with a stuck-up snob.
Keep learning. Like any other business, investments are important. Invest in yourself by constantly improving your craft. Take classes and workshops. Attend seminars and forums. Keep learning and reinventing yourself. This skill is needed in a world that's constantly evolving and adjusting.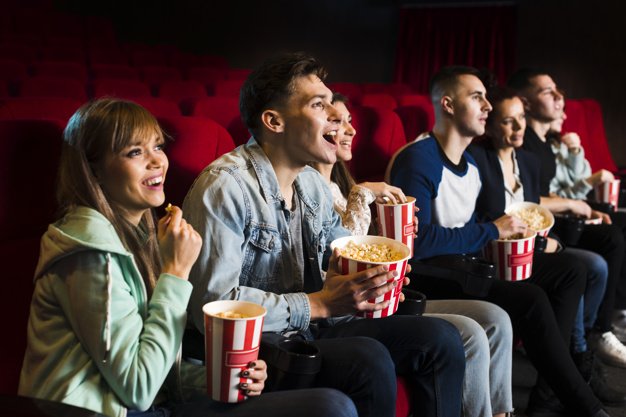 Life in entertainment can be challenging, but it is also one of the most exciting trades to be in. If you have been blessed with the opportunity to get in, do everything you can to stay there if that is your passion. If you have yet to break into the industry, keep working on yourself and never ever give up.
Read Also: