As a contractor, it is in your best interest to acknowledge the risks involved in a project. Thus, you should conduct appropriate risk analyses to ensure the construction project is successful. Risk analysis is crucial because you can develop a comprehensive risk management plan.
What Is Risk Analysis?
Risk analysis identifies how likely certain risks will occur and how much they will affect your construction schedule. There are two main ways of identifying risk in construction: quantitative and qualitative methods. When working on a small construction project, this can be done manually.
However, if you are working on a large construction project, there are too many variables involved for one to identify and rank manually. Therefore, it is vital to use a construction optioneering platform such as https://www.alicetechnologies.com/solutions/for-owners.
This construction simulation and optimization platform harnesses AI technology and will make it easy to identify risks and suitable alternatives that reduce costs.
Related Resource: 6 Ways to Ensure a Healthy Construction Workforce
Qualitative Risk Analysis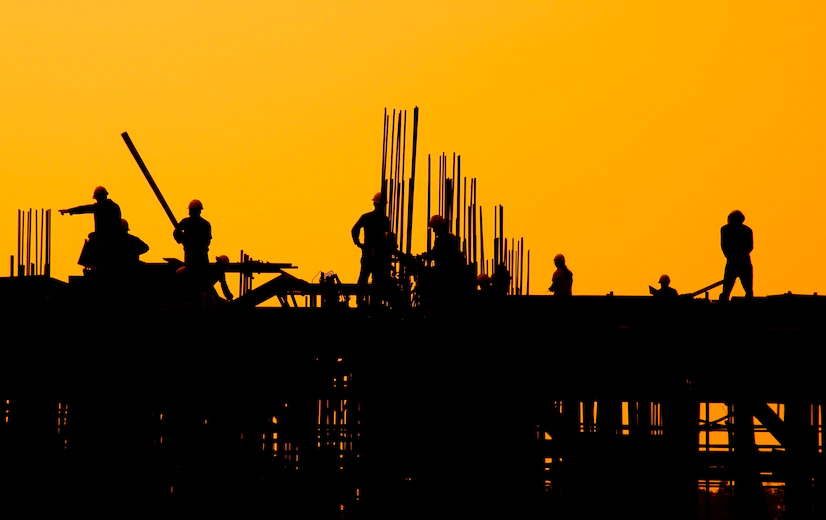 Qualitative risk analysis is done by project teams who use past construction data to determine how likely incidents will happen. If a risk is ranked as 5, then there is a 50% chance the risk will occur. As a result, project managers will be tasked with identifying strategies on how best these risks can be neutralized.
Quantitative Risk Analysis
On the other hand, a quantitative risk analysis analyzes how the identified risks affect the overall construction project. This exercise aims to explore different risk outcomes and how a project can meet its objectives if a risk occurs.
There are several benefits of risk analysis. One is that the project manager can identify and avoid litigation that can delay the project for months or even years. Other benefits of risk analysis are:
Project managers can reduce the impact of unforeseen events
Contractors can comply with new legislation
You can deal with regulatory issues as they arise
It helps to minimize risk impact
Construction projects have a numerous number of moving parts that need to cooperate to complete a construction project on time.
Here Are Some Typical Risks In Construction Project And How You Can Prepare For Them:
1. Use an AI-based simulation platform
If you are going to digitize your business, you have to do it the right way. The best way to do this is to use an AI-powered construction platform such as ALICE to help with scheduling and planning.
By using an AI-based simulation platform, you can reduce risks and also save time. In addition, such a platform will help with project recovery because you can have several simulations based on different criteria.
2. Prepare for construction delays
Construction delays are some of the most common risks that affect a construction project. The delays can be caused by several factors such as poor project management strategies, litigation, work accidents, and adverse weather conditions. The best way to reduce delay risk is to have a risk analysis done.
Through risk analysis, you will be able to identify risks that can cause construction delays. A good example is when the weatherman predicts that it will rain longer than usual. In this case, you can schedule your construction project for specific times of the year.
Another strategy for avoiding construction delays is ensuring that the budget preparation is accurate. Factors that should be considered are inflation and the cost of machinery. In addition, it is in your best interest to ensure that funding for such a project is available to avoid it turning into a white elephant project.
3. Store your paperwork correctly
Failure to keep proper records can significantly affect your construction business. For example, how do you know who needs to be paid or is working without proper records?
As the project increases in size and complexity, the number of documents will also increase. Another reason why you need adequate recording keeping is to avoid reworks. Other challenges associated with poor recording keeping practices are:
Communication delays
Time wastage locating files which causes unproductivity
Data leaks
The solution to this is to use a cloud-based document storing and sharing solution. The solution should be mobile-friendly to make it easy for team members to access essential documents on their devices.
4. Factor in the fluctuating cost of materials
If there is one thing that can affect the profitability of a construction company, it is material pricing. You can price for materials, have the budget approved, and funds released, but then the cost shoots up by 30%. In this case, it might be difficult for you to return to the client and tell them you need a 30% augmentation.
It is always better to have a bit of wiggle room to cover unforeseen cost increases to avoid these inconveniences.  The cost of materials can increase due to several factors, such as natural disasters, spikes in demand, and labor issues.
5. Hire qualified labor
Your construction project might fail if you hire unqualified workers as they are ill-equipped to handle the tasks you need to be done. Unskilled labor can also cause costly delays, especially if they err in understanding and following blueprint specifications.
Lastly, you can reduce risk by ensuring that payment disputes are immediately handled. Failure to pay contractors on time can result in legal disputes that delay the project for months. Also, you need to have proper health and safety standards to prevent lawsuits in case of work-related injuries.
Read Also: