Venturing into the manufacturing industry may not bear the glamor of other industries like retail or e-commerce, but creating an innovative and game-changing product can have a lasting impact on the consumers. The United States represents about one-fifth of the global manufacturing industry, and this growth stems from the demand for innovation-based manufacturing Business.
Considering that, manufacturing businesses have a lot of potential for rapid growth, so even as a young aspiring entrepreneur, you should look into this industry. Getting started will be challenging, but so does other industries.
To begin with, procuring equipment for your plant requires thorough attention and consideration for several factors, including productivity, efficiency, cost, and so on. You can search for industrial equipment such as compressors from online sources click here.
 Here are some tips on how to jumpstart your manufacturing business:
1. Research Extensively
Researching is extremely important while you're still in that stage where you're thinking of a product to create. Trade journals and exhibitions are good places to start. Not only will you get information about the market, but you can also connect with other manufacturers.
Among the top manufacturing sectors are food, electronics, industrial, pharmaceuticals, and automotive. If you want to cater to a large and diverse market, consider those top sectors.
2. Plan Your Location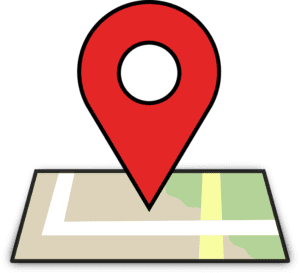 Upon starting, you'd normally operate in your home office, or rent a space and equipment. But as your business grows, you'll naturally need a more efficient space. The Perfect Snaque founder, Cricket Allen, advises entrepreneurs to rent spaces and equipment in their beginning stages, and not buy them immediately. This is because your products will undergo a lot of changes during your starting period, so your resources should be kept low-cost.
Another thing you should decide on is where to sell your products. It could be online through your very own website, which allows you to directly sell your products to consumers. Another option is using intermediaries, for example, e-commerce platforms and B2B digital marketplaces.
3. Scout for Partners
A road ahead is rough for newcomers, which is why partnerships are beneficial for you. Attract potential partners by offering them incentives if they team up with you.
Partnerships in manufacturing are called mutual beneficial partnerships. As the name suggests, its purpose is to earn you and your partner benefits. An example would be what CEO of Elevate Digital George Burciaga did. While he was getting started, he tapped an assembler for his touchscreen-based digital display products.
The assembler, however, did not specialize in the mentioned product. Burciaga then used this to his advantage by proposing a mutually beneficial partnership. He got to partner with the assembler, and in turn, the assembler got to expand into a new category.
4. Carefully Assess the People You'll Work With
When searching for a machinery manufacturer, assess the people you'd potentially be working with, as well as their business. Even if they're situated miles away or in another country, you should utilize digital communications and translators to reach out to them. After you've found a prospect, make the effort of personally seeing them. Meet with the factory owners and workers, and from there, assess if they're a good company to invest in and if you can have a harmonious professional relationship with them.
After working successfully on all of these, you can start taking care of the legal matters, such as obtaining the necessary licenses. Once it's done, you can start that manufacturing business. As the business grows, you can start hiring more personnel and finally buy your own commercial space and equipment.
Read Also: