Nowadays, photo business and website promotion go hand in hand. Photo business easily finds common ground with the target audience and, in most cases, is not considered spam because it presents high-quality content.
Every Internet user spends a lot of time looking at photos and is happy to share them on various social networks such as Facebook, Pinterest, Instagram, etc.
So, where to start, and what opportunities the Internet offers for professional photographers or just amateur photographers? You may find the article about free picture frame apps on Skylum`s blog helpful in the process because working with photo editors is good for any photographer.
1. Portfolio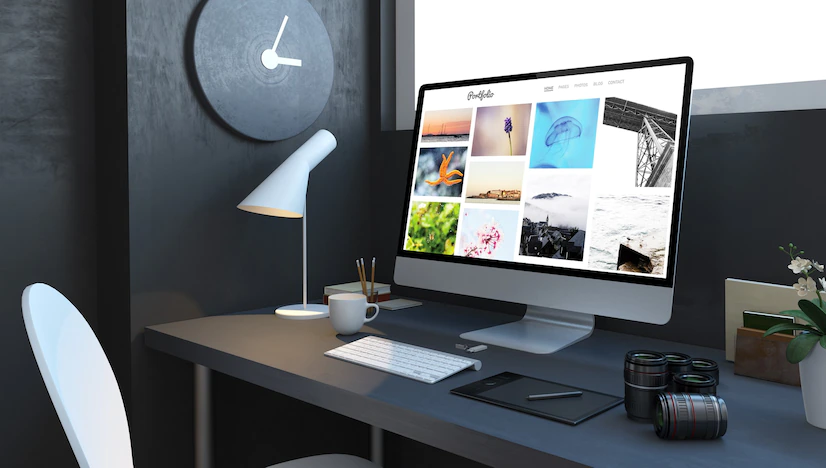 In order to showcase their work, any self-respecting photographer, whether a professional or a novice amateur, should think about creating their own personal portfolio. Creating an online portfolio is an absolute necessity for any photographer who is serious about their business.
2. Your Site
What does it require? You'll need a website that can provide and showcase such things:
your unique works;
detailed information about your services, and most importantly;
convenient feedback options for those interested.
Try to use local platforms to promote your business or service. Directories and website listings, especially those that allow people to leave comments and add ratings, play a big role in the process of finding professional photographers.  You can also add your site to local directories.
Please note that adding your site to directories using automatic programs may not bring the desired results. So try not to be lazy and add your site to the main directories. Despite the fact that getting there is not easy, it is these directories that will benefit your business.
Free frame apps and other photo editing programs will also be useful. They will help you create your own style that you will show your audience.
3. SEO-Optimization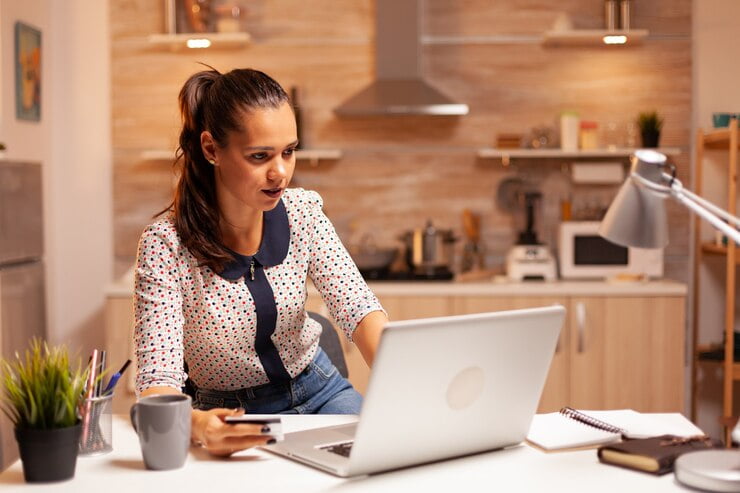 The competition is high. The average age of a photographer is 25 years old, many of them have some idea about Internet advertising and promote their site on their own, while others resort to the help of more experienced friends. But it's worth noting that there are not many really strong, in terms of SEO, sites in the field of professional photography.
There are many good groups on social networks, and a lot of beautiful sites, but competently optimized, with a lot of content, there are almost no sites.
Most of the search engine optimization is done at the amateur level, and photographers do not spoil their visitors with the author's content. Therefore, with proper persistence, despite the highest competition, you can count on decent (from 100 + people per day) natural search traffic.
3. Mailing
How many emails and messages do you send every day? Have you ever thought about the fact that you can use these emails as an additional opportunity to attract potential customers? All you have to do is set up a signature that includes a link to your website, Facebook page, or any other resource that points to your personal or business information.
This type of advertising will not only generate more traffic but will also significantly increase your professional ranking. You can also include your phone number or studio address.
The main thing here is not to overdo it and not lose a sense of proportion. Do not forget that your signature in the e-mail is a kind of electronic business card. Get creative with this and emphasize your personality.
4. Social Networks:
Unfortunately, few photographers realize that they can promote and advertise not only their work but also their knowledge and experience in photography. Today, the Internet offers various options for platforms where you can share useful tips, get feedback or simply evaluate the work of other professionals.
You can create a Twitter account. This will give you the opportunity to share news and tips at least once a day. Try creating a video blog on YouTube or starting an online course on Skillshare for free or for a small fee. All the examples above are great ways to establish yourself as a professional in your field.
Some professional photographers have mixed feelings about Instagram. Despite this, people who use this app suddenly see themselves as the second Annie Leibovitz, ignoring the important skills and experience that are really required in most cases. Nevertheless, Instagram is a very essential tool that connects mass audiences with original photos, which is why you should not neglect and give up on this app.
If you're not already familiar with 500px, we highly recommend checking it out, because it's a community of photographers that offers a great platform for sharing professional or amateur work. Here you can share ideas, leave comments and vote for the best photos. You also have the opportunity to show and sell your personal work. Note that 500px has a mobile app that you can use to attract new fans of your work and turn them into potential customers. This platform also has social media accounts, where they share the most interesting and unique photos together with active users. So, don't miss your chance, get recognition and validate yourself and your talents! To make your profile better, you can use photo framing apps.
Closing Thoughts
Of course, it is difficult to do advertising, but our practical tips will help you to be at the top. Don't forget about the different programs that can help you stand out. For example, free picture frame apps give you the opportunity to make your photos original without the cost of money. Read about them, as well as other editing apps on Skylum's blog!
Read Also: