When Brett Lee predicted his top scorer and wicket-taker this T20 World Cup, all of us wished it was true. Lee has 300+ wickets across the large formats, and his assumptions were based on some solid analysis. Lee relied on previous performances and particularly the IPL outing. His ratio decidendi was clever, but how did it end?
What did Lee predict, and why did it matter?
Lee had earlier predicted a CSK victory in the IPL-2021. His predictions turned out to be true to the hilt. We all saw CSK rout KKR and pull off their fourth IPL title. So Brett Lee's predictions had hitherto stood the test of time. He predicted that the top scorer for India this T20 World Cup would be KL Rahul.
Rahul's IPL performance and his bold innings in England may have provided Lee with a credible track record. From the bowling unit, Lee endorsed Indian pacer Mohammad Shami as the leading wicket-taker. Shami was also impressed with the ball against England, so he was also probably a good pick. But eyeing his previous performance in the limited-overs format, we were not so convinced.
How did his predictions fare? 
Lee's prediction about KL Rahul turned out to be true in a different sense. The latter scored most runs from India, though not the most runs in the T20 World Cup. That honor went to the Pakistani captain Babar Azam, who managed to score 303 runs. Rahul ranked 9th in the list of the highest run-getters this season.
| | | | |
| --- | --- | --- | --- |
| Player | Runs Scored | Strike Rate | Average |
| KL Rahul | 194 | 152.75 | 48.50 |
Rahul managed the highest strike rate in the table. Because India could not make it to the semis, Rahul's record was cut short. He may have become one of the top-scorers had India got it right in the league stage. Overall, Lee's prediction projected Rahul as a seasoned batsman, and Rahul stood his ground on that part.
He was trapped by a ripper from Shaheen Afridi against Pakistan, but we don't see him struggle with pace so often. Anyone who followed cricket news latest would know how he faced Anderson. His promising record and dominant batting style could well make him true to Lee's expectations in the upcoming tournaments. Indian fans would want him to perform well in the next year.
What about the Shami being the leading wicket-taker? 
About this prediction, the politest would be to say that it fell flat on its face. Shami had a disappointing tournament this season. We did not see him making a mark in the matches we expected him to perform. When you are leading the pace attack, you should do better than 6 wickets in 5 games.
He performed against Afghanistan and Scotland and was disappointing throughout the remaining games. He went for almost 9 per over against the inexperienced Namibian team. He went for 11 per over against New Zealand and was downright off the rails against Pakistan.
Shami has never been a great T20 player; he is inextricable in Test matches from the Indian perspective. Here is a contrast between his limited-overs and Test performances.
| | | |
| --- | --- | --- |
| T20s | ODIs | Test Matches |
| 18 wickets in 17 Matches | 148 wickets in 79 Matches | 195 wickets in 54 matches |
The stats tell the tale. This prediction was never meant to be true. We don't know what prompted Lee to make such strange picks, but it did not go well.
Predictions and T20s: Two old foes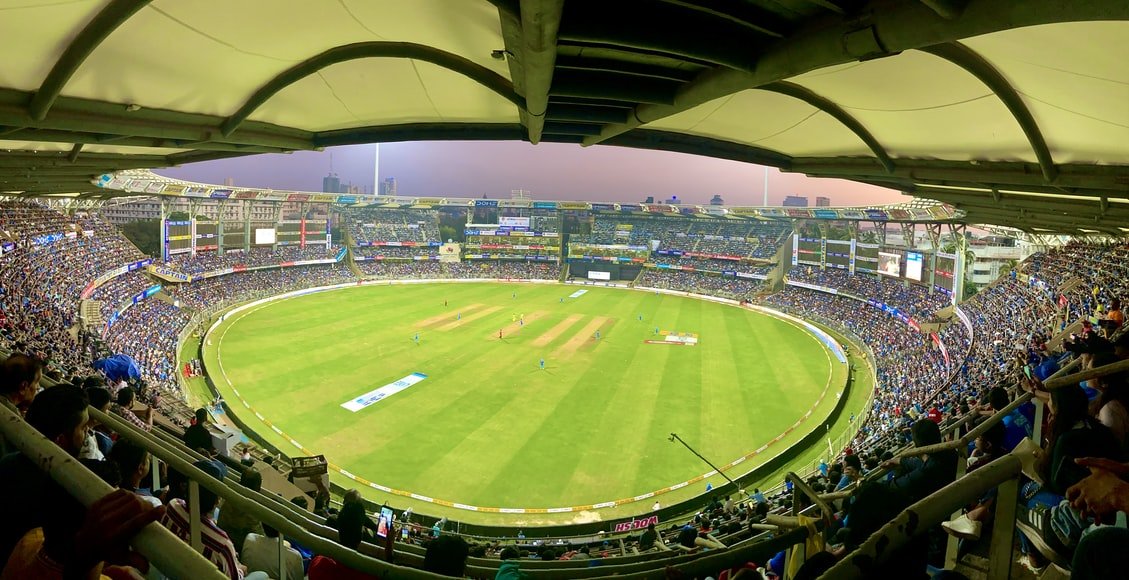 Lee's prediction was half-accurate, but predictions don't work here. T20 is not a game where predictions turn true. Before 19th September 2007, nobody would've predicted Yuvraj Singh smashing 6 sixes against Stuart Broad. Who would've predicted the impossible victory for the Windies in the final over against England? India lost to Pakistan after some dozen consecutive wins, again impossible to predict, isn't it?
This T20 World Cup, major sports news portals predicted an England vs. Pakistan final, but what happened? The unbeaten Pakistani side lost just once in the semis against Australia. The English lost to New Zealand in a close contest that was impossible to comprehend, let alone predict. But in the T20s, the impossible becomes possible with just the swing of a bat.
Read Also: