The ability of companies to stand in the growing competitive environment is possible by increasing the amount of output per unit time together with quality and cheap production.
This is naturally possible with technology. In these business areas where technology comes into play, insufficient and costly manpower is abandoned in the transportation of products during production, storage, and shipment stages. Instead of manpower, much more suitable mechanical lifting and carrying machines have started to be preferred.
In this respect, one of the most practical solutions is forklifts. It can quickly lift tons of weight practically, without loss of time or even very serious costs, and it can increase work efficiency. Forklifts are widely preferred due to their benefits to companies. On the other hand, as forklift usage rates constantly increase, forklift accidents and collisions also increase.
What are the dangers of a forklift?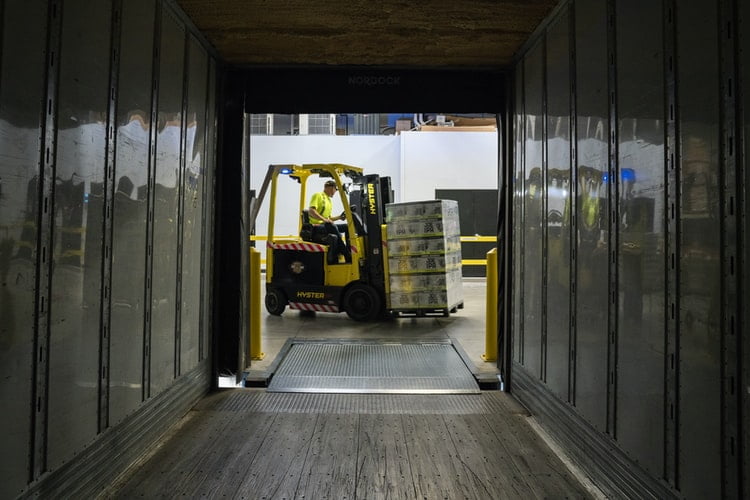 If they are operated in accordance with the operating instructions and by expert people, the forklift is not dangerous. Unlike; It increases work efficiency, enables easy and fast transport of loads, reduces ergonomic risks related to the musculoskeletal system, and prevents employees from manually handling heavy loads.
Thus, every difficulty is eliminated in a more practical way. But there are possible dangers, of course. The following causes can cause forklift accidents:
a poorly trained operator
overloading the forklift
toppling over
use of forklifts that are not suitable for the job site
defective forklift use
failure to properly secure loads may result in an accident
driving the vehicle with an elevated load
improper turning: Forklifts are not designed for speed. So, turning a corner at high speeds can cause the elevator to lose balance and then tip over.
insufficient marking: Maximum visibility and adequate floor markings help prevent accidents
You can be injured for many reasons such as these. So what should you do if you have been injured in a forklift accident at your workplace?
What should be considered for the safe use of forklifts?
Eliminating the reasons listed above and taking the following precautions will minimize the risk of forklift accidents.
Pallets must be securely stacked and secured.
The carrying capacity must not be exceeded.
A roll-over protection system can be installed.
Operators should use appropriate ear protection according to noise levels.
Appropriate eye protection should be worn.
Diesel or gasoline-powered forklifts should not be used in closed areas or areas with insufficient ventilation; an electric forklift must be used.
Respiratory protection should be used if the forklift is picking up dust from the ground.
There is compensation for injury due to a forklift accident in the workplace:
Leading ex[erta are of the opinion that when it comes to forklift accidents, the most common ones are three in number-
In the first instance, the accident is a simple one where the individual is unintentionally hit or gets crushed under the tracks of the forklift.
Secondly, another pretty common forklift accident is when some heavy load drops off from the forklift and an accident takes place.
Lastly, when the forklift is putting in place a load or taking it out from a semi if the load falls, it results in a huge accident.
It should be pointed out that forklift accidents are common and take place all the time. What workers do not know is that they are entitled to financial compensation if they have been injured or suffered from death because of the forklift. İn such cases, the compensation covers everything from medical bills to funeral expenses.
After being involved in such an accident, the first thing you should do is report the situation to the authorities, then contact a qualified lawyer for compensation. This way, you can learn all the steps you will take.
Read Also: