There are many things that can cause issues with your cargo trailer. Though proper maintenance is required to avoid breakdowns, still, you need to research on some common breakdowns so that you can fix the issue when no help is available. As a vehicle owner, it is important to understand your trailer to ensure both safety and longevity. According to a recent study report, tires cause more than fifty percent of breakdowns. In addition, some other things including electrical systems, brakes, and refrigeration units can also cause breakdowns. You can take the help of a trailer repair Tacoma to fix the issue. However, it will demand both your time and money. Are you looking for some help to understand the common breakdowns and to fix them without any expertise? Do you want to be your own savior at the time of need? If yes, then the following article is written for you.
Which components are responsible for breakdowns?
Roadside breakdowns are rare. You can avoid it in a great manner with proper maintenance. Your tire, wheel, brake system, and electrical systems are the major causes of breakdown. The key is the tires. As mentioned earlier, most of the breakdowns happen due to tire problems.
Most common breakdowns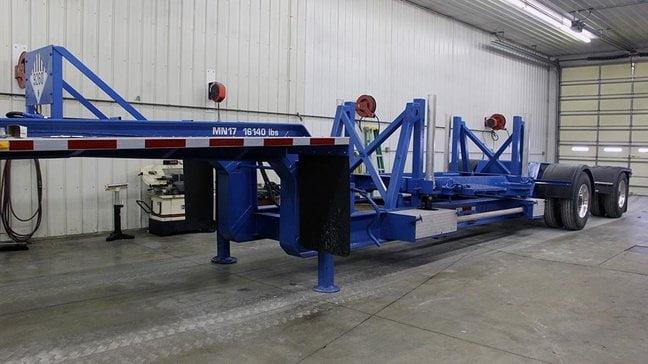 Tires :
When your cargo trailers are stored for a few months, the tires still sit on the flat surface. If these are exposed to sunlight, then the rubber material might be damaged. The result is obvious. The trailers will start to disintegrate instead of being flat. This is a dangerous condition. It can cause roadside breakdowns and cause accidents as well.
How to fix it :
If you are not using your trailers for months, then first you need to inspect it to ensure that they are in good condition. The rubber material is susceptible to damage if it comes in contact with sunlight. You can check for small cracks. If you find any crack and other damage, it is better to replace it to avoid breakdown and other complications. Replacement is important if your tires are old.
Another issue is pressure. If there is low pressure in your tire, then it causes overheating and even exploding. You can get an accurate reading to avoid such condition. It is always suggested to follow the recommendation of the manufacturer to get adequate pressure for your tire.
Wheel bearings :
While bearings can also cause breakdowns. If the bearings are not regularly greased then the metal components can get direct contact with each other causing heat. Overheat bearings can cause lead to many complications. It will melt and break apart. In addition, overheating wheel bearings can send excessive heat to the brakes that cause a brake failure.
How to fix it :
You can maintain your wheel bearing regularly to avoid overheating. Regular greasing can be the best solution to ensure the safety of your trailer.
Brakes :
Another major cause of the breakdowns is brakes. According to a recent survey report, around thirty percent of breakdowns are happening due to the brake failure. The same is about the accidents. Your brake is exposed to the friction and pressure. You can get brake issues caused by air leaks, external wear and corrosion, and internal water contamination. In that condition, you might find it hard to operate your brake properly.
How to fix it :
You can check the trailer and vehicle connectors for corrosion. Next, check the ground wire on the trailer and vehicle connectors. When there is a poor connection, your brake will not work. Then you can check the wiring and magnets to ensure that these are connected properly. If none of them is working well, you can fix it to start your vehicle again. A minimum expertise about the brake system is required to repair your brake.
Electrical systems :
Electrical systems can also lead to breakdowns. This system is made with three important components. These are the alternator, battery, and starter motor. If any of these do not work right, then your trailer might not function. A few factors that cause breakdown are flickering lights, clicking sounds, unusual odors, and dead batteries. You can experience odor and sound while starting your vehicle.
How to fix it :
It is not easy to fix an electrical system without expertise. You can consider regular maintenance and services to find out the minor issues and to fix them on time to avoid breakdowns. When your trailers breakdown happens due to an electrical failure, it is suggested to take the technician for repair.
Some other causes of breakdowns
1. Reefer Units :
Reefer units need to fix immediately to protect your vehicle from major damage. When you find that your trailer is not working due to failure in reefer units, you should contact any servicing center for immediate repair.
2. Overheating cooling system
Some adverse conditions such as steep hills and heat cause strain on the hard-working machines. It causes an overheating problem. Overheating can lead to a lot of trouble. You can always carry water or antifreeze to avoid such condition. Whenever you experience overheating, you can use water to cool it down slowly.
3. Overheating tank :
As stated above, overheating can cause a lot of problems. You can experience this problem more in a hot climate. Added heat can make your fluid to change from liquids to gas. As the result, your engine will not get the required amount of the fuel. The next step is a breakdown. If you want to avoid this, you can travel in the morning or evening hours. You can avoid the noon and afternoon hours.
You can also prevent this by keeping the gas tank more than half full. When there is much fuel in the gas tank, the possibility of overheating will be less.
Even if you try your best, you might not fix all the breakdown problems. You can minimize the possibility by regular maintenance as well as by following some precautions. If you fail to fix the issue, it is better to take the help of a Trailer Repair Tacoma. Any experienced repair service can quickly fix the issue and can help you restart your vehicle. They can also suggest some tips to avoid a breakdown in the future.
Read Also :