Whenever a new truck model comes out, it's natural to want it. Its new features are the selling point. New safety features would make you want to put your current truck up for sale and invest in the newest available model. But what if you don't have the budget for it? Or what if your current truck is still in good condition and your garage has no space for another model?
Instead of having to buy a new truck every year, you can just add the new features yourself. You can always upgrade your vehicle's look and function with new grills, side steps, or LED light bars for trucks.
Consider the following ways to upgrade your truck so you won't have to buy a new model this year.
Exterior Modifications-
Start with the exterior of your truck. After all, the first thing you notice when you see your truck will also be the first other people notice.
Grill:
A new grill modernizes any truck. It can also give your truck an aggressive look. Some even have built-in LED lights to improve the driver's visibility. And the best part is it's easy to install as long as you have the basic tools. For most truck models, only a couple of bolts hold the grills, so you can easily change them out in minutes.
On the other side of the spectrum, however, new grills aren't cheap. There aren't many affordable options available so you'll have to save up for them. Plus, it takes people to change the job. But if you're OK with both, go get your truck some new grills.
Headlights:
Most trucks have the traditional halogen headlights. There's nothing wrong with trusty halogen lighting but if you want your truck to look new, make the switch to LED headlights. It can also make your truck safer, especially if you buy the right headlights. These driving lights make the truck look cool and are available in different styles, qualities, and prices.
When shopping for new headlights, be careful. There aren't plenty of great products in the market so you have to sift through your choices. Some models don't have the quality needed to illuminate your headlights. So be cautious when shopping.
LED Light Bar:
While this isn't the standard when it comes to upgrading your truck, this is one of the easiest and most affordable ways to do so.
When you're buying an LED bar for your truck, make sure you get the right brackets and the length light bar. Also, make sure you know how to install it before you buy one. You can choose from different styles of light bars, plus you can have professionals install them for you.
Off-Road Bumpers: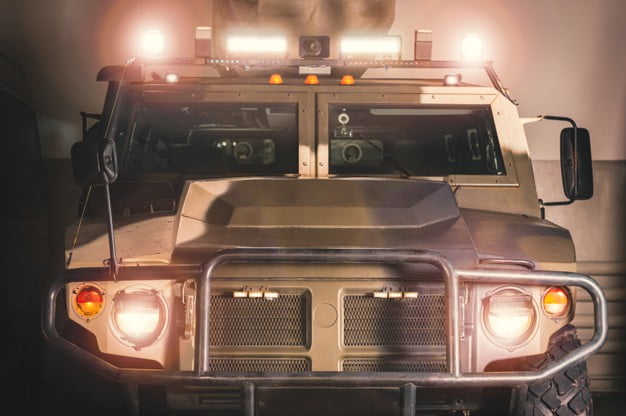 A new bumper drastically changes the appearance of your truck. While it may not make your truck look brand new, it keeps your truck from being damaged when going off-road. On the flipside, they can be difficult to install so if you've never installed off-road bumpers before, it's best to leave the job with the professionals.
Paint, Wrap, or Plasti-Dip:
Similar to renovated homes, a fresh coat of paint can dramatically change the appearance of your truck. If your model has plenty of blemishes and scars, paint over them. You can also be more creative with the styling. New paint or wrap (or if you're on a budget, go for plastic-dip) make your truck look newer.
Internal Modifications-
Before you relax and watch the Hobbit movies in order, have you considered the interior of your truck?
Tinted Windows:
While this modification won't make your truck look "nicer," it can make the interior cooler (temperature-wise) by letting in less light. When adding tinted windows, make sure that you abide by state laws. Also, refrain from making them too dark because you may have difficulty with night driving.
DIY installation of tinted windows isn't an option since they can bubble up with age. Instead of struggling with the installation, have a professional do it for you.
Custom Gauges:
Older trucks tend to have gauges where the lights go out. The gauge themselves, however, can easily become outdated. Fortunately, you have plenty of options should you wish to switch them out. If you do change your gauges, they can make your dashboard look great, as well as add some functionality to your truck (depending on how much you upgrade it).
Tearing apart the dash, however, isn't always fun. So, again, make sure you seek help from a professional.
Seat Covers or new seats:
Another great and easy way to make your interior feel nice and modern is to change the seat covers or add new seats. If you're on a budget, the seat covers option may be better for you. In terms of installation, both are relatively easy to install but the covers are easier.
Your truck is an important asset. Make the most out of it by investing in new features instead of buying a new truck ASAP. You'll save more money and appreciate your current model more.
Read Also: