If you enjoy trying different glasses of red and white at a vineyard on the weekends or you simply look forward to having a glass of Sauvignon Blanc at the end of a long workday, chances are you have thought about signing up for a special promotional deal to have different variants delivered right to your door.
There are many benefits to signing up for these perks, providing you with the opportunity to try new types of Cabernet or Pinot you may have never thought of sampling in the past.
When looking for a new way to save money, get special deals, and avoid having to go to the store and wait in line every day to buy a new bottle of Cabernet, you should consider joining your nearby or online group.
3 benefits of joining a wine club-
Before you automatically sign up for a local wine club or online group, first think about if you can benefit from joining a group. Do you like buying discounted wine? Do you enjoy having wine delivered to your door? Do you want to save time and money going to the local wine store? If you answered yes to any of these questions, joining a prestigious wine club like California Wineries is the best choice for you!
Discounts on wine:
One of the main perks of joining a wine club is getting access to various discounts and special discounts! Wine clubs help members save money on certain bottles and access to vineyards by offering exclusive pricing, free delivery, tasting possibilities for limited-release wines, and tickets to events.
If you are an avid wine drinker or enjoy going to social events, joining your wine club ensures you can do all of the above – at a discounted rate.
Save you time and effort:
Instead of stopping at the grocery store or local liquor mart on your way home from work every day, you can join your wine club to save you time, money, and effort. Instead of having to re-route your drive home after a long day of work, you can instead come home to a bottle of Cabernet or Merlot on your doorstep – we can't think of anything better.
Try new wines: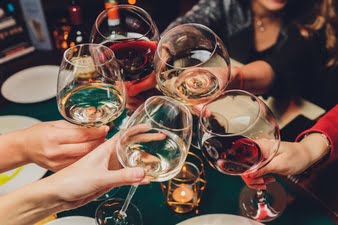 The third benefit of joining a wine club is providing you with the ability to try new wines you otherwise may never have had the notion to buy. Some wine clubs offer services where an employee or local sommelier picks the wine based on your previous preferences, taste palette, and wine club choices.
Without a wine club membership, you may stay with the same few brands and types of wines for the rest of your life. However, joining a local or online wine club lets you branch out of your comfort zone, giving you the opportunity to potentially in your new favorite glass of red.
Conclusion:
Joining a wine club has numerous benefits for those who enjoy a glass on the weekend to those who absolutely must have a glass of Pinot Noir every night. From saving money to helping you out of your monotonous wine rut, you can enjoy the perks, deals, and convenience of signing up for a wine club.
Read Also: