If you're tired of cold calling, knocking on doors, and the awkwardness of asking for referrals at family gatherings, you probably need to shift gears. We're living in 2021, not 1997, and there are plenty of better lead gen tactics.
Once you know what they are, you won't have any trouble locating clients and listings.
Try These Four Lead Gen Tactics
Real estate is a game of numbers. Unlike other businesses where you can sell to the same customers over and over, real estate demands a constant influx of new clients.
Yes, some folks may eventually work with you again in the future, but that could be three, five, and even 10 years down the road. If you don't have a way to generate new clients in the short term, you won't be around long enough to work with repeat customers.
Not sure where to begin with your lead generation efforts? Here are four helpful strategies.
1. Improve Your LinkedIn Presence
If you aren't actively using LinkedIn as a lead generation tool for your business, you're missing a huge opportunity to cultivate authority and start conversations with new prospects. Here are a few ways you can improve your approach on LinkedIn:
Your LinkedIn Banner is basically your own personal billboard – so use it wisely! Instead of resorting to the default or generic banner, we recommend you design a custom banner that clearly addresses your target audience and persuades them to read the rest of your profile.
b. Communicate a clear USP
Instead of putting "real estate agent" as your title, consider using the job description field to communicate a clear USP. A good USP targets a highly specific audience with a clear benefit statement. For example, I help first-time Nashville homebuyers find the perfect downtown condo in less time and with less stress.
At the end of the day, people want to know why they should trust you with their most important asset. Aside from positioning yourself as someone who is genuine, the best way to strengthen this trust is by describing past results. Include as much social proof in your profile as you possibly can. This may include testimonials, case studies, and data.
LinkedIn is often regarded purely as a networking platform. Though it's clearly a good option for networking, you might also think of it as a personal branding platform. It's a network that, when used effectively, enables you to build a brand that people know, like, and trust.
 2. Try Real Estate Postcards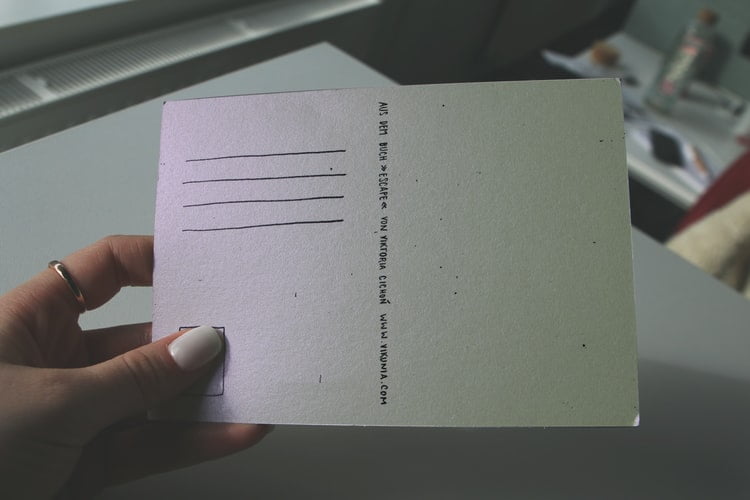 Real estate postcards are a proven and effective method of reaching new leads at a low cost. You can send high-gloss, heavy stock, full-color cards for less than a dollar (including postage). That makes it an extremely cost-effective way to start a conversation with homeowners who are interested in buying or selling (without having to make a massive financial commitment upfront).
 3. Use Email Drip Sequences
Depending on how long you've been in the industry, you might have a long list of past clients and leads. Put this to good use by organizing their email addresses into an email platform and sending out drip sequences to generate new leads.
A drip sequence is basically a pre-planned outreach campaign in which you send emails at regular intervals (such as six weeks) to remind people you're always looking for referrals. The goal is to stay at the front of people's minds so they think of you when the time comes.
 4. Partner With Local Professionals
Few methods are more effective than networking and partnering with local professionals in your area. You can join a formal referral group in which members send each other business, or you can do it unofficially by linking arms with individuals who are already in your circle of influence and letting them know you'd love to set up a mutual referral exchange.
Revamp Your Lead Gen Efforts
How many new clients do you need on a monthly basis to meet your personal income goals? Do you require one, three, or maybe five new clients? By starting with an end goal in mind, you can optimize an approach that works for your circumstances.
The great thing about a lead generation strategy is that it can be fine-tuned and calibrated over time. You should be able to perceive what works and what doesn't and refine your methods as the months go by.
It won't necessarily ever reach perfection, but you'll steadily develop a strategy that works.
Read Also: