Most people want their homes to look beautiful, but they also want their living space to be distinctive and full of personality. How can you pull off both at the same time? And how can you make your home more unique and more beautiful without totally breaking your budget?
Get Inspiration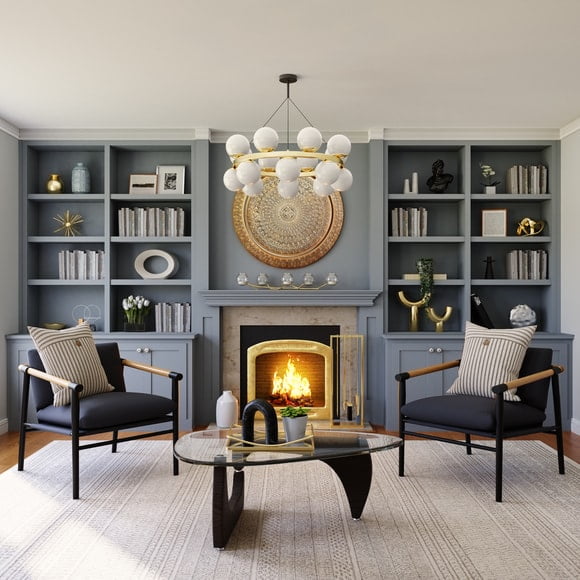 First and most importantly, you need to get inspired. Most people with beautiful homes didn't design them from the ground up after undertaking a university program in interior design; instead, they saw things they liked in other homes and they copied them.
Obviously, you're not going to copy what you see the item for the item; if you did, your home would look aesthetically pleasing, but it wouldn't be distinctive. But you can take inspiration from a variety of sources and use what you see as fuel to develop your own style.
These are just some of the places where you can get inspiration:
Homes in other countries
If you're looking for "outside the box" ideas, start looking at furniture and interior design standards in other countries. Japanese furniture, for example, has a unique look and feel that you won't find represented in American furniture and décor stores. That doesn't mean you have to decorate your entire house in the style of another country; instead, you can take your favorite aspects of several cultural design standards and assemble them as you see fit.
Furniture stores
Next, visit your local furniture stores. There, you'll see an assortment of different pieces and different styles on display, possibly set up like a room of your home. You won't like everything you see, but you can learn things about your taste and style regardless.
Houses of friends and family members
Spend some time at the houses of your friends and family members. You might be able to gather some ideas for how to decorate your house, but you'll also learn some of the features that seem to be most common in your community; this way, you can avoid them and help your house to stand out more.
Social media
Social media platforms, especially Instagram and Pinterest, are excellent for finding visual inspiration. Take a look at the photos and videos posted by other users, and search for some of the décor you're interested in directly.
Idea websites
You can also visit websites specifically designed to help people like you find ideas for how to decorate their homes.
When you find something you like, take note. What is it, specifically, do you like about it? How is it similar to the other things you like? How is it different? Over time, you'll learn more about your personal taste and style this way; for example, do you prefer sharp, squared angles or more curves? Do you like neutral, flat color palettes? Or colors that pop when you walk into a room?
Choose Overall Themes and Aesthetics
Next, you'll need to choose the overall theme or aesthetic of your home. As you'll see, you'll have control over the décor and aesthetics of each individual room, but you don't want to have a jarring experience as people walk from room to room within your house.
Try to tie everything together with some high-level descriptions; for example, are you aiming for a rustic style or something more modern? Do you want a color, like charcoal or gray, to be featured in every room (or nearly so)?
Focus on Individual Rooms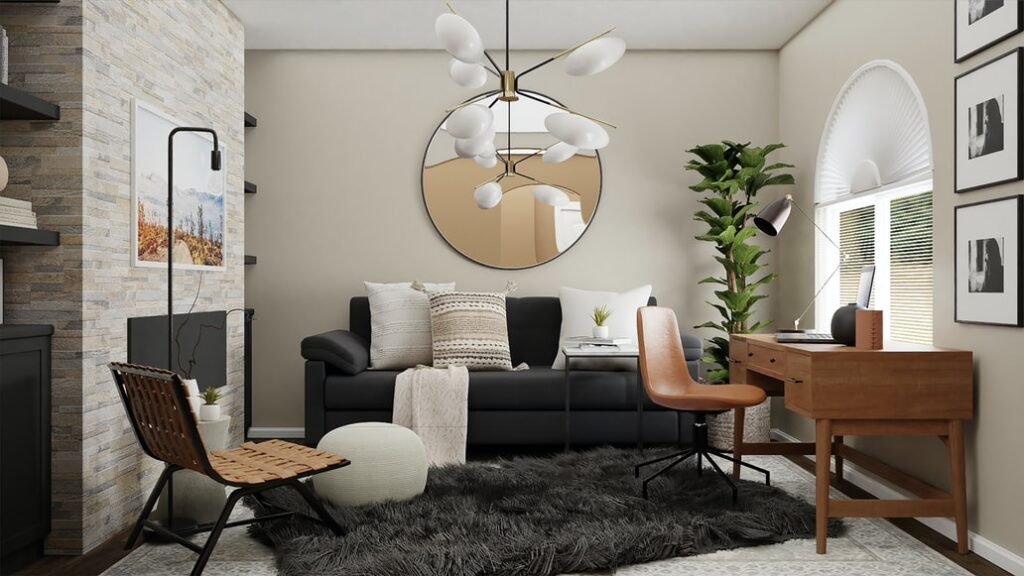 After that, you can focus on individual rooms. Choose a theme, color, or style that you want to be featured in each of these areas. When doing this, consider:
Centerpieces
Oftentimes, people choose to decorate their rooms around a visual centerpiece, such as a dining room table or a floral arrangement. Choose this "anchor" piece first and try to complement it with the rest of your décor.
Accents
Small pieces of furniture and art can serve as accents, making the rest of the room pop by contrast; these are great opportunities to show what makes you unique.
Unusual placements
You can also make your home more distinctive by opting for unusual placements; don't hesitate to break a few decorating norms.
Personal touches
Consider creating your own artwork or crafting your own items to add a personal touch to your space; no one will be able to replicate it.
Experiment and Iterate
You probably won't find the perfect décor for every room of your house in your first session. Instead, your personal style is something that's going to naturally develop over time. Spend time experimenting with different items in different places in each room and consider adjusting your main theme and aesthetics as you learn more; eventually, you'll find a combination that represents you and makes your house look as unique as you feel.
Read Also: