Quad bikes are enjoyed around the world due to the sense of adventure and thrill you get from riding them. It's an activity that satisfies your need for speed, and while there is an element of danger, it's an activity the whole family can enjoy together.
There are a lot of reasons you should go quad biking with your family and below are just a few of them.
1. Discover New Things
The old days of heading off on a hike with the family, or even a sightseeing trip, are gone. Those activities are slow, require a lot of walking, and aren't going to excite every family member. On the other hand, quad biking is a fantastic way to traverse rough and challenging trails, while discovering off-road areas. It's a great way to cut out the boredom and discover new things.
2. The Chance To Explore
Among reasons you should grab your road legal quad from Quadbikes R Us and hit the dirt with the family is that quad biking allows the whole gang to explore the wilderness in a whole different way. It's the opportunity to check out amazing natural spots with their fauna and flora, and perhaps even wildlife. You can race one another over sand dunes, and simply make your trips a lot more fun as you maneuver your way through wet and rough terrain. Quad biking provides lots of thrills, and it's even more exciting when you bring the family along.
3. Powerful Rides
Quad biking lets you rev up and take your bike up to high speeds around racetracks especially designed for quad bikes. If you want to add to your skills, you can even try a quad biking racecourse and go full throttle for power-seeking joy.
4. Learn New Skills And Tricks
Quad biking gives you a chance to try a whole lot of different tricks. These can come in handy when allowing you to make your way effortlessly through mud holes, over twigs, and through rough terrains. Quad biking presents a sense of challenge when you need to get over steep hills and move over and around various obstacles in your way.
5. Plenty Of Surprises
When you and your family go riding off the beaten track, you will find many surprises. You'll get to explore things that may have otherwise been left unexplored, and you can discover amazing new things together. It's fun exploring different challenges, and it makes for an interesting ride.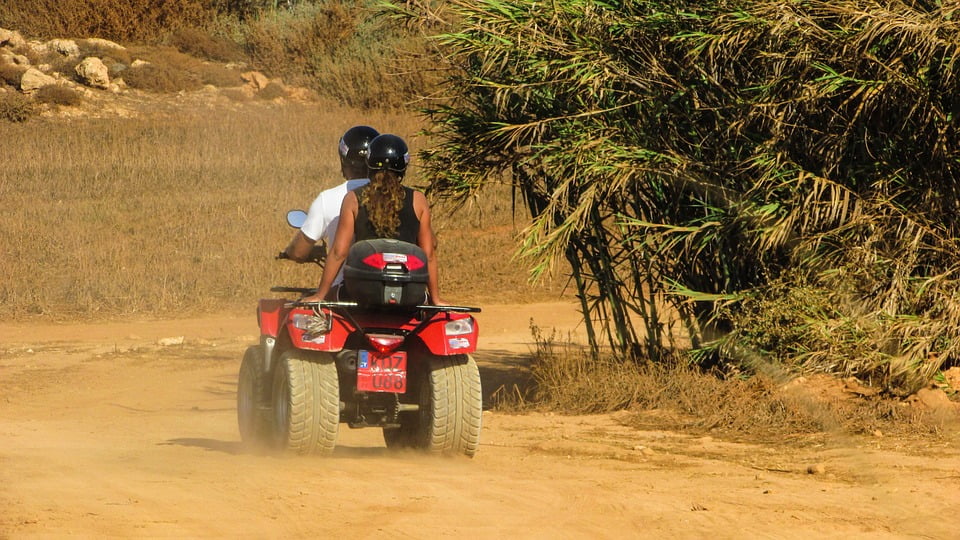 Quad biking allows you and your family to learn new skills and discover new places. While completing a trek or trail itself is certainly fulfilling, you'll get an even more satisfying sense of achievement when you learn new skills, find new ways to bike and explore new paths together. It's an unforgettable activity, and you can create many exciting stories to share.
Quad biking isn't just for adults or kids, it's an activity the entire family can enjoy together, safely, while discovering new places, new tracks, and a little fun family competitiveness!
Read Also: