Ideally, all businesses eventually reach the point where they need to scale, which also means they'll need extra square footage to accommodate product sales demands and additional employees. One of the best ways to meet your business's needs as you scale it is to rent self-storage units.
Now more than ever, self-storage units are recognized as an asset for business owners. They come in permanent and mobile versions—each carefully designed to help companies meet and keep up with the tight competition.
In this article, you'll learn the business benefits of renting self-storage units.
1. Make Some Space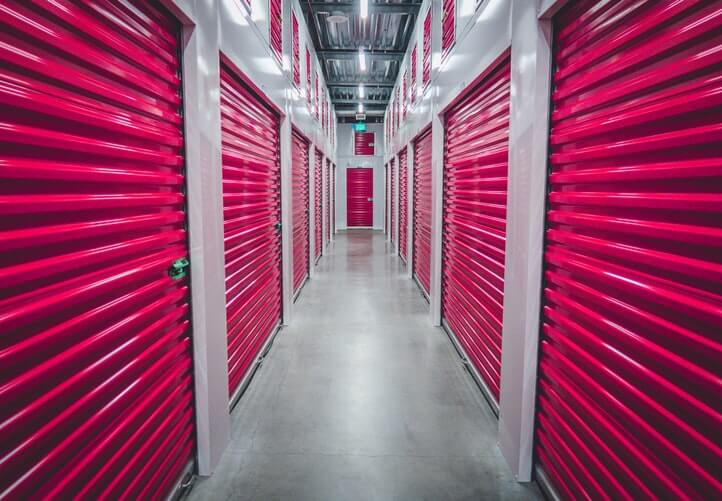 Renting self-storage units is a great solution for your business's space problems, such as not having enough space to store stocks or for a product display area.
Specifically, these are some of the space-saving benefits of self-storage units:
Make Extra Space For New Product Lines:
If you lack space to display your products, you can add extra space by moving other items into your self-storage unit. You'll have the option of only keeping a few items per product stand or cabinet, depending on its demand and supply, and storing the rest of the products in the storage unit.
Easily Pull Out Items In-Demand:
If you rent a self-storage unit, you can temporarily store your in-demand items for sale and pull them out when you're running out of stocks. This way, you can provide your customers the products they need as soon as possible.
Great Space For A Mobile Business:
In addition, renting a portable storage unit is a good idea if you have a mobile business. The portable storage unit will complement your operations and provide you with the necessary storage space wherever you decide to set up your business. Look for dependable mobile storage unit providers like BoiseBox so you can carefully explore your options.
2. Effective Inventory Management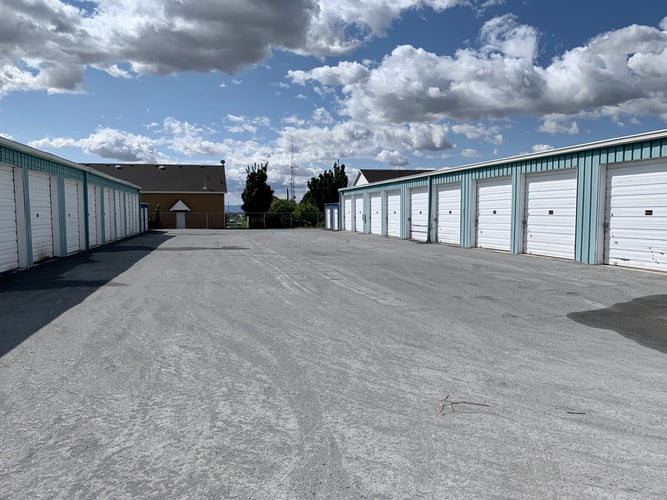 With a good place to store your stocks, it'll be easier for you to manage your inventory effectively. You can assign someone to keep track of the type and number of products stored in your self-storage unit by having a checklist available somewhere in the unit. Of course, you should have your copy too for seamless inventory management.
Here's how renting storage units can help with your inventory management:
You can order more items and store them in your storage unit to keep up with customer demand
Move forward with your business plans with the assurance that the items inside the storage unit are safe and secure
It'll be easier for you to keep track of every item in the storage unit accurately
3. Reduce Overhead Cost
While renting a storage unit involves rental costs, the amount isn't as hefty as renting a bigger space for your business to keep up with your space needs. If you're still starting your business, it can be easy to get overwhelmed with the huge number of customers visiting your store.
However, you can't expect high demand for your products throughout the year. There could be changes in the demand depending on the season, your marketing strategy, and the customers' changing needs and preferences. You can't make an impulsive decision to expand your business space or you might end up paying costly rent and compromise your business's success.
4. Develop A Business Image And Culture
Before fully committing to any major business decision, it's important that you test the water first. You don't want to lose your customers' faith and interest in your brand if you move to a different, more spacious location. Once your business is already established and your finances are more stable, then you can think about renting a bigger place for your business.
Sometimes, business owners decide to keep their current space and just rent or buy mobile storage units to reduce costs and keep the location where most of their customer's shop. Your customers may be used to your current spot already and moving to another area may affect your customer base.
5. Create A Mobile Business Branch
If your business is situated in a fixed or permanent area, the sales you make will be quite limited. So, you might want to start a mobile business as an extension of your operations in your permanent business location.
You've probably heard of a handful of entrepreneurs venturing into pop-up retail. This strategy is highly beneficial to your business and will allow you to do the following:
Get your products and services to areas with greater foot traffic
Introduce new products closer to your target audience
Offer promos and discounts to get rid of old and non-moving stocks
Initiate contests and provide incentives
Conclusion
There are various business benefits to renting self-storage units, from saving space to having more manageable stocks and inventory. When you're able to provide your customers with the products they need without keeping them waiting, then they'll be satisfied with your services and you'll have more sales.
Read Also: