It is evident with the fact how people are using smartphones by replacing them with other devices such as computers, cameras, iPods, etc. In the same way, the way we people used to prefer ordering food at a restaurant also seems to have changed to a considerable extent.
A number of people seem to prefer ordering their food online instead of directly visiting outlets to get their food. With the changes in technology, restaurants have learned to adopt the new strategy of communication with online ordering systems.
Now, getting food delivered to your doorstep has become easy with only a few simple clicks through the online ordering system. Moreover, this new trend of ordering food online from your selected restaurant is growing rapidly among the youngsters.
Apart from this, many restaurant owners are still on the verge of implementing an online ordering system at their outlets since they think it can enhance their overall sales. However, a few restaurants allow people to have an opportunity to get their online orders delivered to their homes without having any need to pick up the phone or travel to the outlet.
In this context, we come up with some strong points below that reveal why you should have an online ordering system for your restaurant. Let us have a look:-
1. It ensures higher employee productivity
The first and foremost reason you have an online ordering system for your restaurant is that it ensures higher employee productivity. Being an employee, while taking orders, you may spend more time taking orders over the phone, and there is a high chance of miscommunication between the employee and the customer ordering food via phone.
But, by implementing an online food ordering service, employees will have to spend less time preparing orders and accept and prepare bulk orders well on time.
2. It ensures order accuracy
While taking orders on call, there is again a high chance of miscommunication, whereas online ordering allows the potential customers to select the items and modify their order the way they want to.
This order will further be sent to the restaurant with no scope for any misunderstanding or unwanted miscommunication at all. As a result, it ensures accuracy, which ultimately saves restaurant owners from wasting their money and getting good reviews in return.
3. It assists in growing your business
Always remember, convenience is the key when it comes to customer service. Online ordering of food by the customers can enhance your business as it is seen that sometimes people don't want to be bothered by calling and placing their orders directly on calls where they prefer to order food from the restaurant offering online ordering service or through an application instead.
Providing an easy-to-use and seamless online ordering system will ultimately help in creating a better experience for the customers resulting in the overall growth of your restaurant business.
4. Ability to construct a database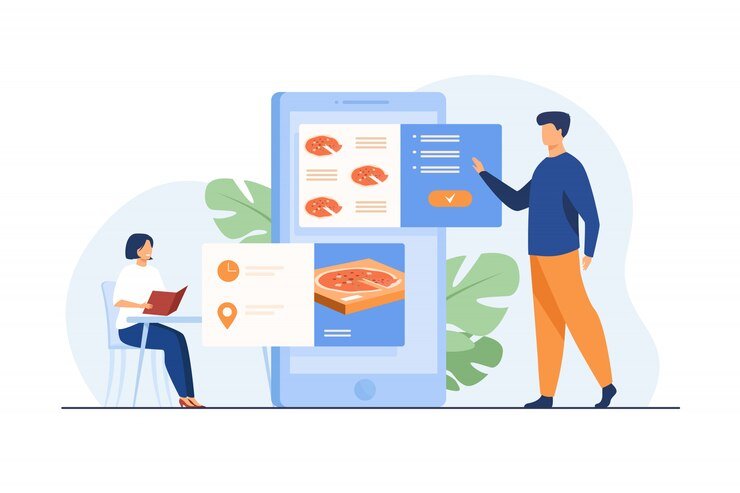 While placing orders online, you get an excellent opportunity to capture all the personal information of your customers, including their name, address, and email address which can be used to build a database of your customers.
The database you have created can further be used to communicate with your customers by offering them some good discounts, special offers, loyalty programs, mailing coupons, to name a few.
5. Easy customization
Last but not least, having an online ordering system for your restaurant also offers easy customization. By easy customization, it tends to be useful for both the customers and the restaurant owners.
An online ordering system at your restaurant makes you able to be flexible and modify things accordingly the way you want. In the same way, customers can place, modify and customize their orders the way they want to.
To Conclude:
So, these are some of the strong reasons that compel you to have an online ordering system for your restaurant. Though it doesn't guarantee you success it provides you ultimate benefits that can help in the overall growth of your restaurant business along with better accuracy and higher productivity.
 Read Also: